Min Hyo-rin headlines Mnet music drama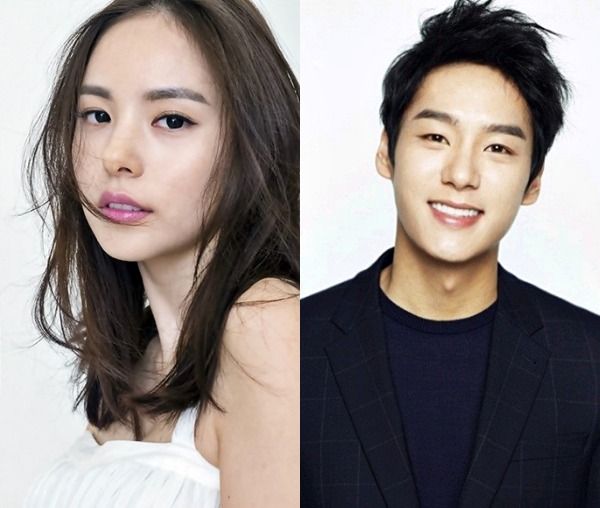 Cable network Mnet's upcoming music drama Persevere Gu Hae-ra has lined up its main cast, following the initial casting of supporting players earlier in the week. Singer-turned actress Min Hyo-rin (Gone With the Wind) has signed on to headline, and will be returning to her first drama since 2011's Romance Town. I actually forgot that she was even a singer to begin with, since she's mostly been an actress in film and television. She's never truly wowed me in anything, but a teen drama about pop-star hopefuls seems like a natural choice for her, and I can see it being a good fit.
Starring opposite her will be relative newbie actor Kwak Shi-yang, who played the sweet half-brother loner in the weekend family drama Feel-Good Day. He only has one other credit to his name (the movie Night Flight), but I thought he was a whole head above the idol actors he was always sharing scenes with in Feel-Good Day. He earned this part through an open audition at Mnet, and beat the odds to become Persevere Gu Hae-ra's leading man. Also joining the cast is Seo Min-ji, who played Kim Kang-woo's ill-fated sister in Golden Cross. She'll play the second lead, the daughter of an agency president who becomes a successful singer.
The youth music drama will star Min Hyo-rin as the titular Gu Hae-ra, an aspiring singer who doesn't have the requisite profile to be signed at an agency, who dreams of releasing her father's posthumous work to the world. She'll be loved by twin brothers, Kwak Shi-yang and B1A4's Jinyoung, and the story begins with the three of them entering the reality audition program Superstar K2. Super Junior-M's Henry, Ulala Session's Park Kwang-sun, and Yoo Sung-eun (Voice of Korea) costar.
Persevere Gu Hae-ra will premiere in January.
Via Enews24
RELATED POSTS