Odds and Ends: The hotness effect
javabeans: Let's be shallow today, because I want to talk about hot men and I don't know how to be meaningful about that.
girlfriday: Perhaps the meaning isn't the point! Haven't you heard that life's all about the journey? I can't think of a better reason than that. It's like they said in Cantabile Tomorrow — it's about enjoying the thing you're doing as you do it. It teaches us important things about life and stuff!
javabeans: And also that Joo-won is really pretty.
girlfriday: OMG SO PRETTY.
javabeans: It's fucking distracting. Here I am, trying to recap, and suddenly I have 100 screenshots of Joo-won's face because I can't refrain from the impulse to screen-capture every single frame. This one's a tiny bit different! He moved a little!
girlfriday: Yes! I have giant folders filled with endless screencaps of his face. Have you noticed how he changes his expression with the slightest shift in his eyes or the corners of his mouth?
javabeans: It's true. It's a small change, but the mood can feel completely different. It must be because he has a particularly expressive face. He can do a lot with it.
girlfriday: It's really not a show that would normally require this many screencaps — Gaksital, maybe, because of all the action — but in Cantabile there's no real reason, excuse, what have you.
javabeans: Uh, the reason is Joo-won. I thought we established this. Fine, so maybe in some angles he sometimes looks like an alien.
girlfriday: The world's prettiest alien, you mean.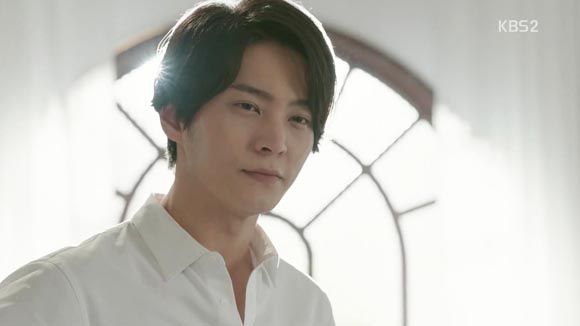 javabeans: I can actually see why people might say he's not their idea of good-looking, until they see him in action. He acts with an intensity that sucks me in, and isn't trying to look pretty.
girlfriday: My favorite thing about him is that no matter how pretty he is, he isn't vain in his acting.
javabeans: It's full absorption into the world. You can often see that other actors are constantly aware — where the light is, where their mark is, where to face — and that's not always bad, because it's good to have technical skills. But Joo-won doesn't care what he looks like as long as his emotions are coming through.
girlfriday: Yes, he'll cry snot tears. We've seen it.
javabeans: And the funny thing is, not trying to look good makes him look better.
girlfriday: It's the cool paradox — trying to be cool fundamentally makes you uncool.
javabeans: It's weird to remember thinking he was odd-looking at first, like in his Baker King days, but now I honestly can't remember how it felt to think that.
girlfriday: I just don't even understand, because Kang Dong-won is so pretty to me, and Joo-won looks just like him.
javabeans: Okay, I didn't get Kang Dong-won for a while either.
girlfriday: I… don't understand you. How are we even friends?
javabeans: But personality is such a huge component! And it's like Lee Soo-hyuk: from some angles, giraffe alien hybrid. Other angles, beautiful.
girlfriday: Haha. Yeah but it's those strange-but-beautiful-looking guys that stand out in the end. Exhibit A: Kim Woo-bin.
javabeans: Some guys aren't the conventionally pretty type where every angle looks like a photo shoot (say, Lee Min-ho or Song Seung-heon), but once you see their appeal, they become more interesting because they're different.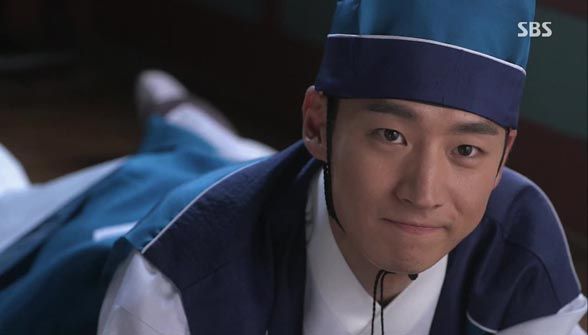 girlfriday: The classic case of that effect is Lee Je-hoon. He's soooo good that it revises your memory of what he looked like in past projects.
javabeans: If you'd only seen him in photos or in passing, you might think he's mildly cute, or even a little odd. But once you see how good he is as an actor, your eyes are opened to the truth!
girlfriday: I even converted my mom, who scrunched up her face and said he wasn't very pretty, and then watched Secret Door, and is now gushing about him nonstop.
javabeans: Same applies to Park Seo-joon (Witch's Romance), who seems so much hotter than the other noona-killer who broke out at the same time, Seo Kang-joon (Sly and Single Again), and it's because he can act.
girlfriday: I always confuse them by name, but never by face, not after Witch's Romance.
javabeans: Sure Witch boy kinda looks like a turtle, and Sly boy may be prettier, but Witch boy wins hands down.
girlfriday: I agree. Turtle boy is too cute for words.
javabeans: The Sly boy was cuter to me in Suspicious Housekeeper, because he played an ass who turned friend, and that was interesting. Again, personality is important!
girlfriday: Yes, a good character makes ALL the difference. A guy you never even noticed before could suddenly become beautiful one day because of a good role. Case in point: I didn't believe you about Lee Sang-yoon being hot in Liar Game, and then I watched Liar Game, and now I'm OBSESSED with him.
javabeans: Well DUH! He's so hot in that all of a sudden.
girlfriday: SO HOT. Why?? I don't even understand it.
javabeans: He's so hot in Liar Game that you're like, "Omg now I have to go back and watch everything he's do— oh. Right."
girlfriday: Wah waaaaaaah.
javabeans: Because it's not like I'm going to go back and watch old episodes of Goddess of Fire Jung-yi or The Duo or Heading to the Ground.
girlfriday: God, no. We'll just watch more Liar Game. Seriously though, why is he suddenly so hot? I need to know this. Is it his sexy brains?
javabeans: No, I really don't think so. I mean, his sexy brains are great! I love that he's a real-life physics graduate of Seoul University! But I've watched many "genius" characters on TV who did nothing for me, and Lee Sang-yoon's hotness is something else altogether. Also, there's Shin Sung-rok right next to him being an evil mastermind, and while he's also gorgeous, I'm mostly just scared of him.
girlfriday: That's true, Shin Sung-rok is very pretty, but he's not crazy hot like Lee Sang-yoon is in this drama.
javabeans: I think it's that smoldery scruffiness for me. It really reminds me of how irrationally attracted I was to Lee Jung-jin in Runaway Plan B. There were a lot of hot guys in that — Rain wasn't too shabby — but in contrast, I don't even remember what Daniel Henney was doing there.
girlfriday: Daniel Henney is like wallpaper.
javabeans: He would literally be onscreen and just not register. My eyes just overlooked him, because he has no acting presence. But Lee Jung-jin! He would actually make my heart speed up when he came onscreen.
girlfriday: Yeah, I didn't get that, but now I have that same affliction for Lee Sang-yoon.
javabeans: The cherry on top was all of the bromancing between Lee Jung-jin and Rain. Not that I had eyes to spare, but when Lee Jung-jin was offscreen at least I had consolation.
girlfriday: See, if I were re-watching Runaway Plan B, it'd be for Rain.
javabeans: If we're just watching things for Rain, you could watch She's So Lovable.
girlfriday: But then I'd have to watch L, who is actually a good example of the reverse effect of hotness: acting giveth and acting taketh away.
javabeans: Absolutely. L was so cute when he seemed like a better actor (in Shut Up Flower Boy Band), but even though he may look even prettier these days, I just don't care. Watching him is so dull. So yeah, Rain might really be the only reason to bother with Lovable.
girlfriday: Orrrrrr I could just watch more Runaway Plan B. But honestly I'd rather watch more Liar Game.
javabeans: Is this going to be one of those dramas where at the end of it, you won't know what the hell happened because you were so distracted from staring only at Lee Sang-yoon?
girlfriday: I already don't know what the show is about.
javabeans: Well, it's about this reality show competition—
girlfriday: Don't know, don't care.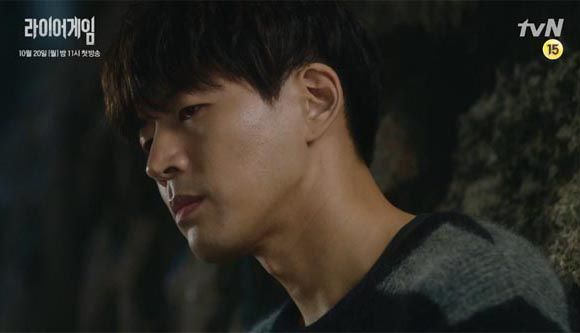 RELATED POSTS
Tags: conversation post, Joo-won, Lee Je-hoon, Lee Jung-jin, Lee Sang-yoon, Odds and Ends, Park Seo-joon, Rain, Seo Kang-joon