Yoo Yeon-seok courted to be bloodthirsty vampire doctor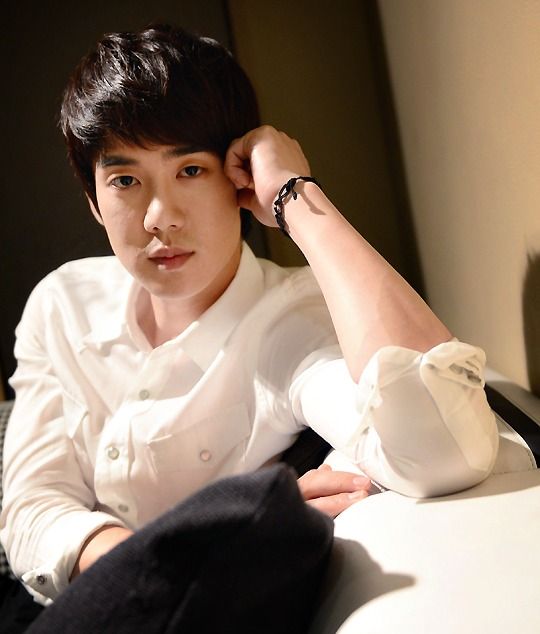 Well, if 2015 is going to be the Year of the Vampire, we might as well have a doctor vampire among them… right? *nervous laugh* I have no idea how they're going to make a vampire doctor drama work, but I'll admit I care a lot more now that they're courting Yoo Yeon-seok (Answer Me 1994) to headline. The new KBS drama is called, appropriately, Blood — it's a medical-supernatural drama about a vampire surgeon who represses his thirst for blood and heals people. Because… vampires are bound by the Hippocratic Oath too? I don't know. Maybe his gypsy curse is to blame.
The project comes from the team behind KBS medical drama Good Doctor — PD Ki Min-soo (Ojakkyo Brothers, Goodbye Solo) and writer Park Jae-bum (four seasons of God's Quiz). Considering that Good Doctor is as much a fantasy medical drama as this one is, the premise doesn't seem that far outside their wheelhouse of eccentric doctors taking on eccentric diseases.
This one will be the story of a vampire surgeon who works in the cancer center of a hospital and is the chief of hepato-pancreatico-biliary surgery. He treats people with terminal illnesses and fights tooth and nail (fang and claw?) for justice and the value of human life. "His only weakness is his hunger for blood." HA. Only, eh? He's described as a dark hero who doesn't believe that his fate is a curse; instead he uses his superhuman abilities to heal people, and does all this while suppressing his craving for blood and keeping his vampiric desires under control.
I really have no idea if they're actually going to pull this off with the requisite darkness, but I'm excited that Yoo Yeon-seok is getting his first offer to headline a drama. He shot from ten years of obscurity to fame with Answer Me 1994, and then parlayed that into a gazillion movies; it would've made me too sad for words if he had said goodbye to dramaland entirely. He's currently shooting his movie That One Day with Moon Chae-won, and is considering the drama favorably — if he signs on, he'll have to go straight into shoots for it next month. The premise makes me raise an eyebrow, but the power of Yoo Yeon-seok might just win out in the end.
Blood is slated to premiere in February following Monday-Tuesday drama Healer on KBS.
Via IS Plus
RELATED POSTS
Tags: Yoo Yeon-seok