2014 Editors' Picks [Year in Review, Part 6]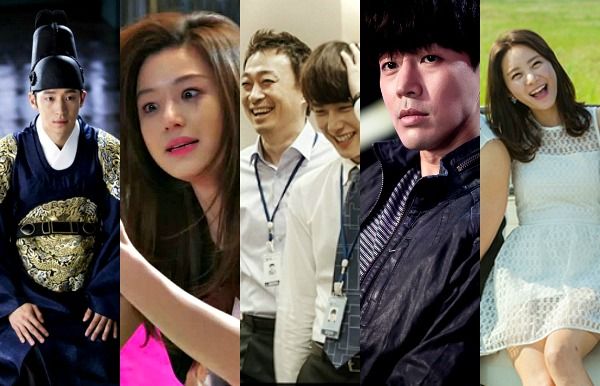 And now for the Editors' Picks, which closes out another Year in Review series (and another year, which hardly seems possible, but apparently time stops for no one, no matter how we beg). As ever, we're grateful to gummimochi and HeadsNo2 for all their awesome recaps and reviews, whether rain or snow or, in some cases, physical ailments—the drama love is strong and relentless, just the way we like it.
This year we were happy to welcome new minions into our midst, and are thankful to have their contributions to Dramabeans, ensuring that we all get more of our drama fix than is perhaps healthy. Joining us in the Picks are dramallama, purplecow, and LollyPip, and we can't forget the awesome work regularly put out by odilettante, Fanderay, awcoconuts, and Saya.
Most of all, thanks to all of you for being a part of our family and the humongous living room couch we like to think of Dramabeans as being. Here's to one jam-packed year, and let's all put in our wishes for a good one to come!
Much love and thanks from javabeans and girlfriday!
2014 Editors' Picks
BEST DRAMA
Misaeng
girlfriday: In a dramaland where supernatural heroes, kings, and chaebols rule much of the landscape, it's all the more extraordinary when a drama makes heroes of the ordinary—regular office workers in a regular city, in a regular income bracket with regular concerns like supporting your family and just making it through your day. Misaeng depicted that ordinariness with technical mastery and incisive social commentary, all with a sense of humor and an artistic flair. In some sense, it was a drama that made mountains out of molehills, but it's in the daily battles that an Everyman experiences the dramas of life. What made Misaeng so relatable is that it bothered to ask the tough questions: Is my job all I am? Where do I belong? What do we do it all for? Am I really alone? And instead of giving us pat happy answers, it invited us to consider that we're all living incomplete lives and none of us has all the answers. In that one thing—and so, possibly a great many things—we are not alone.
Nominees
Liar Game
Secret Love Affair
You From Another Star
BEST ACTOR
Lee Je-hoon, Secret Door
girlfriday: Secret Door ended up being a disappointment on many fronts, but it had some of the strongest performances of the year. Mostly that just adds to my heartbreak for the drama that it wasn't, but I can still appreciate the beauty of Lee Je-hoon's passionate performance as one of the most tragic figures in Joseon's history. His Crown Prince Sado was at times youthful and idealistic, and other times crushed by defeat and boiling over with rage. But even as his own father gave him up as a political pawn time and time again, he managed to crush our hearts by playing each moment of despair with that last shred of hope still hanging on, underneath it all. I don't know how he does it, but Lee Je-hoon can embody a character so completely that he's simultaneously crying and smiling, while trying not to betray the lifetime of pain that's reflected in his eyeballs, and not make it seem like acting.
Nominees
Im Shi-wan (Misaeng)
Jang Hyuk (Fated To Love You)
Jo Seung-woo (God's Gift–14 Days)
Seo In-gook (High School King of Savvy)
BEST ACTRESS
Jeon Ji-hyun, You From Another Star
javabeans: Sometimes an actor has the good fortune to come across a character so well-conceived that it would have propelled anybody to success; those actors owe Fate a debt of gratitude for gifting them with the draw. And at other times, it's the actor who brings her own magic to a role and creates her own success, as Jeon Ji-hyun did in You From Another Star, taking generally likable parts and fashioning them into a sparkling, one-of-a-kind character who became an instant icon. Jeon's natural charisma was an asset, certainly, but it took more than mere charm to give our boldly brash, cheeky heroine her winning combination of hilariously skewed hauteur and earnest sweetness. Jeon could turn her emotions around on a dime, traversing a wide swath of comedic and dramatic terrain in a flash, drawing us into the immediacy of the moment. Sure, Do Manager came from outer space, but it was Jeon Ji-hyun who sucked us into her orbit.
Nominees
Han Groo (Marriage Not Dating)
Kim Hee-ae (Secret Love Affair)
Lee Bo-young (God's Gift–14 Days)
BEST DIRECTING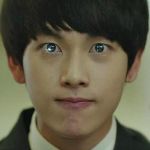 Misaeng
javabeans: A drama tracking the daily ins and outs of corporate office workers sounds, at its most exciting, understated and realistic. But not for nothing has Misaeng broken molds and drawn praise for taking a new angle to dramaland storytelling; even the smallest of disruptions in the office quotidian were pumped full of feeling—not via heightened emotional melodramas, but guided expertly by the director's ability to edit moments to their most effective kernel, and to their most biting effect. He built tension and agita with every cut, whether injecting a lighthearted beat with a thread of unease or undercutting a moment of despair with wry humor. Misaeng's director refused to veer from his creative vision and kept a firm grip on its execution every step of the way. Thankfully for us, his creative vision was to deliver relatable emotions shaped by a razor-sharp insight that could veer on the painful, though in a good-ish way. The sting is what makes you feel alive.
Nominees
Liar Game
Marriage Not Dating
Secret Love Affair
BEST THRILLER
Liar Game
HeadsNo2: Smart, sleek, and tightly written, Liar Game was a psychological thriller of the highest order, not to mention one of the year's best dramas overall. Tension came from all quarters, with a devious villain, an enormous cash sum, and a reality show where you can win it all if you not only sell your soul, but cheat your neighbor out of his. The game structure drove the narrative, a truly standout cast of characters shone, and each round brought with it its own unique set of challenges and seemingly insurmountable odds, bringing us to the edge of our collective seat by pitting a smart, scheming good guy against an equally smart, equally scheming, but way less good guy. Their confrontations alone were the stuff of any drama watcher's dreams, almost as if Liar Game faced the usual pitfalls of its genre and said to itself, "I have a way to win." And win it did.
Nominees
Bad Guys
Gap-dong
God's Gift–14 Days
BEST COMEDY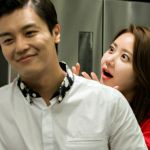 Marriage Not Dating
purplecow: Marriage Not Dating was a wonderful surprise. The writing and the excellent performances by the leads breathed new and hilarious life into a familiar premise: fake it till you fall in love. Marriage Not Dating was rock solid in its execution, propelled by the fantastic comedic chops of Han Groo and Yeon Woo-jin, whether she was drinking like a fish or pooping her pants, or he was flexing his flabby abs. With in-laws snooping around the finicky bachelor and his faux fiancée who wore her heart on her sleeve, the show balanced humor with real emotion, eliciting laughter and tears in equal measure. It's no easy feat to develop characters you can laugh at but still feel for, and the ease with which Marriage Not Dating accomplished that was one of its greatest strengths.
Nominees
Fated To Love You
High School King of Savvy
You From Another Star
BEST MELODRAMA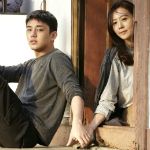 Secret Love Affair
HeadsNo2: Melodramas may not have their finger on the pulse of what's new and noteworthy, but if their strength is their ability to plumb the depths of human emotion, then Secret Love Affair can be counted as this year's best effort. Set in a world of cold chaebols and loveless marriages, it told the story of a woman trapped in a prison of her own making and her impassioned romance with a musical genius young enough to believably pass as her own son, and did so through the delicate intermingling of taut, focused cinematography along with the use of music as a tool to motivate, punctuate, and yes, sometimes even sexually stimulate its characters. Hey, no one said the best melodrama had to be the most well-adjusted.
Nominees
Full Sun
BEST HISTORICAL DRAMA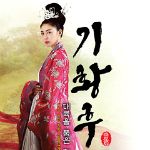 Empress Ki
HeadsNo2: There's a distinction to be made between best and most historical drama, since Empress Ki wouldn't be in the running if it was being judged by the latter distinction. But where other shows got bogged down by factual details, Ki thrived for its fifty-episode run by focusing on being entertaining above all things—because while history might've told us that the titular empress was once a Goryeo woman, it wouldn't have featured her band of thieves, her cross-dressing past, and most importantly, her epic love triangle. It's not easy being torn between the love of your king and the adoration of your doe-eyed invading conquerer of a husband, but that's one of the perks of being Ha Ji-won.
Nominees
Joseon Gunman
Three Musketeers
BEST WRITING
Misaeng
girlfriday: Adapting Misaeng had the double burden of being faithful to characters of a beloved webtoon, while fleshing out an entire drama world with all the nooks and crannies that don't exist on the page—the loose, situational narrative had to be given an emotional through line, and characters that come and go for one episode's conflict had to suddenly be given life stories. But Misaeng managed to make us care about minor characters and the minutiae of everyday office work by imbuing every interaction with unflinching realism, gripping tension, and a deep universal hunger for acceptance in this world. And what it did best was deftly subvert clichés by setting up loveless lovelines between rookie employees and their bosses, where there was as much meaning in a drink shared with a person you respect as getting a confession of love. In what other dramaverse is "See you tomorrow" or "Our kid" a declaration that pinches your heart and makes you swoon?
Nominees
Liar Game
Marriage Not Dating
You From Another Star
BEST SUPPORTING ACTOR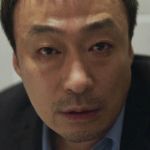 Lee Sung-min, Misaeng
javabeans: It's absolutely no surprise that Lee Sung-min would put in another strong performance in another drama, having built a long career in doing just that for every role he's taken on. But even with that expectation, Lee connected to his Misaeng role with a wonderful synchronicity, breathing life into his character—it was a world-wearied, long-suffering life, true, but palpable in its realness. It didn't seem as though we were watching an actor putting on a well-crafted act; Lee effectively became Chief Oh in all of his bedraggled, stressed, and relatable pathos. He was the kind of realistic hero you wished you could look up to and follow in real life, whether you were a Young-yi or a Baek-ki or a Jang Geu-rae. Although really, aren't we all Jang Geu-rae?
Nominees
Han Seok-kyu (Secret Door)
Jo Jin-woong (Full Sun)
Shin Sung-rok (Liar Game)
BEST SUPPORTING ACTRESS
Park Eun-bin, Secret Door
javabeans: Secret Door was perhaps worth watching for the acting performances alone (I certainly wasn't watching for its narrative focus or plot direction), and Park Eun-bin turned in an outstanding performance that was at once commanding, icy, and vulnerable. A lack of screen time can inhibit many an actor from fully realizing a character; Park was not thus hindered. She went ahead and crafted a full performance anyway, by degrees drawing warmth into the tightly controlled Princess Hyegyeong without dulling her steeliness or curbing her political acumen. This was a woman with an inner life, which Park was impressively able to convey in even the briefest moments onscreen. The viewers took note, finding relatability in an unexpected quarter, and the role developed into something more than was perhaps intended—more complex, more feeling, more genuine.
Nominees
Jeon Hye-bin (Joseon Gunman)
Kim Seul-gi (Discovery of Romance)
Seo Hyun-jin (Three Musketeers)
BEST ENSEMBLE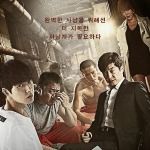 Bad Guys
gummimochi: Calling upon criminals to clean the streets of the dregs of society might sound like a dangerous gamble, but as it turned out, they were the best guys for the job. No one knew the underground better than a mob boss, an assassin-for-hire, and a genius psychopath serial killer led by one dogged detective; once these hunting dogs chomped down on a baddie, you could bet they'd never let go. And while these criminal consultants brought their individual expertise to the table, these Bad Guys worked even better as a collective unit, making them one seriously badass crime-fighting team that made being bad look so very good.
Nominees
Misaeng
Three Musketeers
BEST MUSIC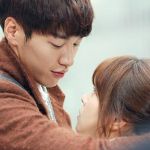 Plus Nine Boys
girlfriday: There used to be a time when the only way I ever knew that a boy liked me is if he made me a mixtape—feelings all laid out in a string of songs that tell a story you can't quite say in words. Plus Nine Boys is that mixtape, not only deliberately in format, but in that lovingly crafted way where each song is loaded with sentimental meaning, sets a mood, and says all the things our characters can't say. The drama's writing itself lacked for the kind of cohesion found on the jam-packed soundtrack of indie love songs, which minute for minute informed as much of their emotional states as the dialogue did. Music was how the boys searched their dusty memories, confessed their pent-up feelings, and swayed their girls to give them second chances. It actually makes you wonder: If Loveholic didn't sing it, would they never have found love?
Nominees
Secret Love Affair
BEST ROMANCE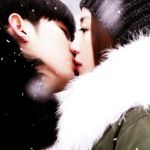 You From Another Star, Kim Soo-hyun & Jeon Ji-hyun
purplecow: With the undeniable chemistry between Jeon Ji-hyun and Kim Soo-hyun in The Thieves (they only kissed once, but man was it steamy!), everyone had high hopes for their reunion in You From Another Star—and our leads didn't disappoint. She was a fascinating character in her own right, at once wonderfully crass and refreshingly open, but put her in a room with the jaded professor-manager-alien and magic happened. They were the perfect match; if he wasn't saving her life or offering her a shoulder to cry on, she was busy thawing his heart or poking holes in his crusty exterior. Their love transcended centuries, galaxies, a psychotic chaebol with crazy eyes, and—most horrifying of all—disease-causing kisses.
Nominees
Fated To Love You (Jang Nara & Jang Hyuk)
Marriage Not Dating (Han Groo & Yeon Woo-jin)
Miss Korea (Lee Yeon-hee & Lee Seon-kyun)
Pinocchio (Lee Jong-seok & Park Shin-hye)
BEST BROMANCE
Three Musketeers
LollyPip: If the strongest bromances are the ones that are hard-fought and hard-won, then it's no surprise that the four-way bromance between the prince and his musketeers was the best bromance of the year. They went from butting heads to being willing to die for each other (though not without griping about it), with a few stops in prison and at least one death (or was it?) along the way. Best of all was rookie Dal-hyang and Prince Sohyeon's journey from jealous men quarreling over the same woman to buddies who respected and honored each other. The show made sure to give each friendship of this foursome its own distinct flavor and appeal, making it a hoot no matter which musketeer was swinging his sword in battle, tricking his wife into kisses, or saving the others' lives.
Nominees
Bad Guys
Misaeng
You're All Surrounded
BEST GIRLFRIENDS
Surplus Princess
HeadsNo2: While no one would argue against a good bromance, having a solid female friendship used to be—and still is—the rare white elk of dramaland, which makes it feel that much more accomplished when a show really nails it. On the surface, Surplus Princess might have seemed overly bubbly or lacking depth, but it constantly surprised us in its ability to subvert well-worn tropes with a dash of good-natured comedy. Professional foodie Hye-young turned into a mermaid's unlikely best friend, because despite the grumpy facade, nothing says love like late nights spent drying your friend's fish tail back into human legs so she can woo the man of her dreams. That, and sharing your stockpiles of chicken legs, ramyun bowls, and mountains of takoyaki. Now that's a real friend.
Nominees
Discovery of Romance
Let's Eat
Witch's Romance
BEST CHARACTER
Chun Song-yi, You From Another Star
dramallama: In a year of lovable office grunts, mathematical liars, and a sea of noble idiots, one character stuck out like a pair of glittery heels. Coming back to television after fourteen years, Jeon Ji-hyun hit another career peak by eliciting envy from a whole 'nother generation of drama watchers in her creation of the fabulous, shameless, yet poignant Chun Song-yi. Her character was so well-branded that the real world reflected her virtual fame and googling "Chun Song-yi" meant inseparable related searches about her makeup, style, and lipstick. But behind the "effortless" beauty, brazen attitude, hilarious frivolity, and egotistical façade were heartbreaking vulnerabilities in her longing for acceptance and an escape from isolation. She was a wonderful combination of outlandish humor and heart, and best of all, she embodied the phrase "don't hate me because I'm beautiful" with a strut, a pop of lip color, and one simple word: sawry (not sawry).
Nominees
Chief Oh (Misaeng)
Ha Woo-jin (Liar Game)
Secretary Go (Iron Man)
BEST VILLAIN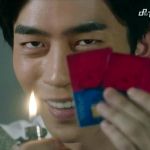 Shin Sung-rok, Liar Game
HeadsNo2: Dangerous and smart (and dangerously smart), Liar Game's Gamemaster embodied a man utterly unburdened by morality and hollow inside. His determination to lay bare people's greed and show them for who they really were made him a darker breed of villain—he wasn't out to claim anything for himself, only to peel off the hypocrisy people wear as a mask. Add that to his ability to read and manipulate people without them ever realizing, plus his talent for articulating his warped worldview into actual sense, and you got a mirror reflecting our deepest and most ugly truths right back at us. A villain who's out to prove that we're the real villains? What could be scarier?
Nominees
Han Seok-kyu (Secret Door)
Lee Joon (Gap-dong)
Shin Sung-rok (You From Another Star)
Yoo Oh-sung (Joseon Gunman)
BREAKOUT PERFORMANCE
Han Groo, Marriage Not Dating
gummimochi: Ever since wowing in her debut as a kickass assassin in Girl K, Han Groo has been building up her repertoire in a variety of genres—revenge stories, melodramas, romantic comedies. Still, it wasn't until Marriage Not Dating came along that her comedic brilliance shone through, capturing our hearts and tickling our funny bones. She made us laugh with her willingness to go balls-out for the joke and cry with her character's unconventional mix of drunken frankness, sweet vulnerability, and bulldoggish loyalty. Just 22 years young, Han Groo surely has a bright future.
Nominees
Im Shi-wan (Misaeng)
Lee Joon (Gap-dong)
Park Seo-joon (Witch's Romance)
BIGGEST WASTE OF TALENT
Jung Il-woo, Records of a Night Watchman
LollyPip: While I actually enjoyed Night Watchman as long as I didn't look too closely, there's no doubt that Jung Il-woo was way overcast and overtalented for this silly, overwrought sageuk about an exiled prince who could see and fight ghosts. Considering that Jung Il-woo is one of those actors who can wring great wracking sobs out of me, it was a bit disheartening to see him trying so hard to bring meaning and depth to a show that just… wasn't. Give him props, though, for deciding at some point along the way to just have fun with it. And he did. Even when the drama failed to make sense of its own mythology, he was the half-full glass of silver lining, flashing a crooked grin that said he would make the best of it, and he took us right along with him.
Nominees
Lee Beom-soo (Triangle)
Rain (She's So Lovable)
BIGGEST DISAPPOINTMENT
God's Gift–14 Days
gummimochi: Action-packed, riveting, and compelling, God's Gift hit the ground running and had everything going for it—every hour built upon the one that preceded it, taking us through twists that made us gasp at each suspenseful turn. More importantly, there was an assurance that this murder mystery knew where it was going, so we were willing to go for the ride and root for the mother determined to save her child from a grim fate and the man committed to do anything to help her. Never have we been so wrong. It just so happens that you really can unravel fifteen hours' worth of nail-biting suspense and character development in one hour, and I can still hear the cries of the wronged calling from the chilly waters of Noble Idiocy Lake.
Nominees
Age of Feeling
Doctor Stranger
Gap-dong
Secret Door
BEST ADAPTATION
Liar Game
gummimochi: In a sea of remakes and adaptations offered this year, Liar Game proved that it's possible to tell the same story, make it your own, and make it awesome. The psychological thriller taught us that virtually anyone could be pushed to the edge of morality (and sometimes beyond) when tempted with a whiff of cold, hard cash. The lessons remained the same from its manga roots to the 2007 Japanese live-action to the Korean adaptation, although this version took a few liberties, sometimes even for the better. By turning a mirror on itself and setting its stage in a reality show, this Liar Game turned a cynical lens and satirical eye on the very kind of entertainment it provides. Purists might see that as gaps preventing this show from being the perfect adaptation, but it was one hell of an entertaining watch from start to finish. Not even lyin'.
Nominees
Cantabile Tomorrow
Fated To Love You
Misaeng
Three Musketeers
MOST DADDY ISSUES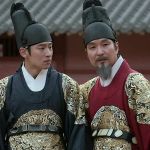 Secret Door, King Yeongjo & Prince Sun (Sado)
girlfriday: Dramas are no stranger to daddy issues—we're all quite desensitized to the depths of badness that fathers can reach in their ever-increasing ways to ruin drama heroes and heroines' lives by now… or so you'd think, until you watch Secret Door. Han Seok-kyu's King Yeongjo is perhaps the worst combination of traits you could ask for in a father: brilliant, exacting, tyrannical, paranoid, cowardly, distrusting, and quite possibly a little mad. But the worst part is that he was just loving enough to feel remorse for his actions and make his son trust him one last time, again and again. We might never know all the reasons that drove Yeongjo to order the death of his own son (and by such a gruesome method at that), but as arguably one of the Baddest Daddies in all of history, it goes without saying that he takes that crown in dramaland too.
Nominees
Joseon Gunman (Minister Kim & Ho-kyung)
King's Face (King Seonjo & Prince Gwanghae)
Three Musketeers (King Injo & Prince Sohyeon)
MOST SUCCESSFUL AT CHEATING DEATH
Jin Se-yeon, Doctor Stranger
gummimochi: We had a lot of character deaths in dramaland this year. It's pretty standard: they die, they go away, it's over. Or is it? This year, Doctor Stranger proved that ain't nuthin' gonna keep you down, be it bullets, prison camps, Northern spies, the 38th parallel, or even falling from all of the bridges in all of the Koreas. Not even death, which could be cheated with new body parts, a cover life as a doppelganger, and a healthy disregard for logic. To be fair, perhaps Jin Se-yeon's previous lives (er, deaths) were enough to appease Death this time around. No guarantees for the next one, though.
Nominees
Lee Jun-ki (Joseon Gunman)
Kim Yoo-bin (God's Gift–14 Days)
Yoo In-young (Three Musketeers)
MOST DEAD
SPOILER ALERT! Click here to read
And that was 2014! Thanks for hanging out with us at Dramabeans this year, and we look forward to ringing in a new year chock-full of multiple personalities, blood-abstaining vampires, and the whole shebang of tried-and-trues—'cause where would dramaland be without our perky heroines, stuffy chaebol heroes, and all that addictive narrative crack?

RELATED POSTS
Tags: 1 show to rule them all, Bad Guys, Doctor Stranger, Editors' Picks, featured, God's Gift – 14 Days, Liar Game, Marriage Not Dating, Misaeng, Plus Nine Boys, Records of a Night Watchman, Secret Door, Secret Love Affair, Surplus Princess, Three Musketeers, year in review, year in review 2014, You From Another Star