Ahn Jae-hyun, Gu Hye-sun headline vampire medical drama Blood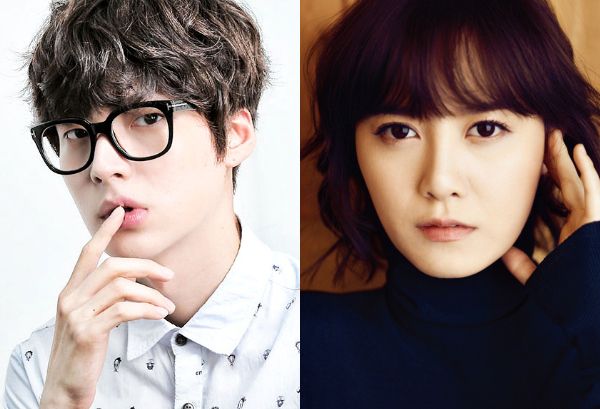 After a few false starts, we finally have a cast for the KBS fantasy medical drama Blood, the show about a vampire doctor who treats terminally ill patients. Rookie actor Ahn Jae-hyun (You're All Surrounded) has signed on to play the vampire hero, and Gu Hye-sun (Angel Eyes) will play his leading lady. She'll be reuniting with Take Care of Us, Captain costar Ji Jin-hee (A Warm Word), who was attached to the project early on and has now confirmed the antagonist role.
Blood is the new drama from the Good Doctor team, about a vampire surgeon who seems cold and unfeeling on the outside, but is actually a warmhearted softy vamp with lots of inner pain and yearning for closeness with people. He believes very strongly in the importance of human life, and suppresses his thirst for blood to treat patients and save lives.
The heroine is the golden girl in the cancer research hospital where they all work — she's not only a star physician who entered medical school at the age of 17, but she's also the niece of the chaebol group chairman who owns the hospital. It's somewhat of a relief to hear that her character isn't your average sweet Candy. In fact she's described as prideful, bold, and snotty, but with a sunny disposition. I'm not a big fan of hers, but at least the character sounds somewhat promising.
Ji Jin-hee plays the two-faced chief who gains everyone's trust with his gentle demeanor, but harbors a dangerous ambition on the inside. He'll do anything if it serves his desire for power, and will be the hero's greatest adversary. And just to keep things interesting, Kwon Hyun-sang (Mandate of Heaven) plays a bad vampire.
I dunno, the mixy concepts have me worried (Just don't anyone become a spy-vampire-doctor!), but I'm actually far more concerned about the cast. Ahn Jae-hyun is just SO new, and I like my vampires extra broody. So far the most personality I've seen from him onscreen is when he's being cute for the laughs. For the show's sake, I hope the premise and the cast gels through some kind of magic — yunno, the same stuff that allows vampires to get medical licenses. There's more of that lying around, right?
Blood follows Healer and premieres in February.
Via Osen
RELATED POSTS
Tags: Ahn Jae-hyun, Blood, Gu Hye-sun, Ji Jin-hee