First stylish teaser for KBS's Spy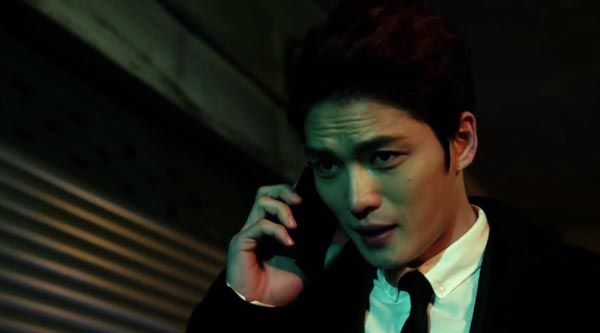 KBS has released its first teaser for its spy drama Spy (aptly, if obviously, named), and it looks pretty slick. It's pretty short, but hits the essentials: Mom Bae Jong-ok is "an ordinary mother," son Kim Jaejoong is "an ordinary son," and the drama tells of "their non-ordinary mother-son relationship."
That's an understatement, given that Mom is a sleeper spy for North Korea who has lived a mundane life for years before she's reactivated, and her son is an ace spy working for South Korea's National Intelligence Service (NIS). Mom's mission pits her two loyalties against each other: her country or her son?
Neither knows of the other's status, and in the teaser we see Jaejoong having a commonplace phone conversation with his mother ("I just finished work, I'll be heading out soon, love you Mom") while walking down a seedy-looking alley. Moments later his car is hit by a truck driven by cold badass agent (Yoo Oh-sung), who flips through Jaejoong's wallet to note the family picture inside, then tells him, "Go home, we'll meet soon enough again."
So far, so good. My interest is piqued in the premise—it reminds me of Mr. and Mrs. Smith, except without the marital relationship, which now I think of it is an unsettling comparison for a mother-son drama, let's scratch that—and the teaser is stylish and intriguing. The two writers mostly have a handful of Drama Specials under their belts, as does the director, but as PD Park Hyun-seok also worked on The Princess's Man (which was wonderfully directed), I feel optimistic about the look and feel of the show.
The big question mark for me is more about the format, because KBS is experimenting with its scheduling by taking the miniseries to Friday nights. Everybody knows that Fridays are no longer a no-man's land of drama programming thanks to tvN, which has turned out a number of successes in its Friday-Saturday slot, but KBS hasn't hit upon the right balance yet. High School Love On tried but floundered in its once-a-week schedule, and its already slow momentum was tanked by multiple pre-emptions along the way. JTBC also tried out the slot with Maids, but that show got pulled one episode in after fire destroyed its set and killed a script coordinator; the production is still unsure when it will be able to rebuild and resume filming.
Spy will air two episodes a week, back-to-back on Fridays from 9:30 p.m. through 11:10 p.m.; the episodes will clock in a little shorter than standard prime-time episodes, at 50 minutes each. The drama premieres on January 9.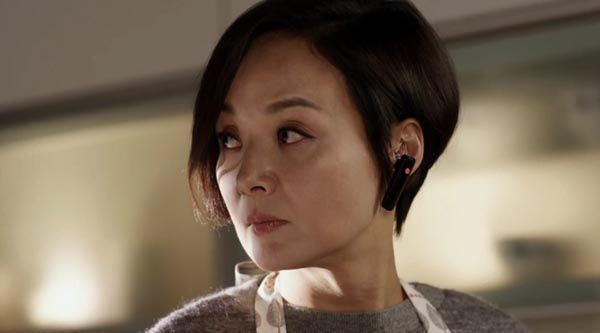 Via Star News
RELATED POSTS
Tags: Bae Jong-ok, Jaejoong, Spy