Han Hyo-joo becomes a gisaeng for sentimental period film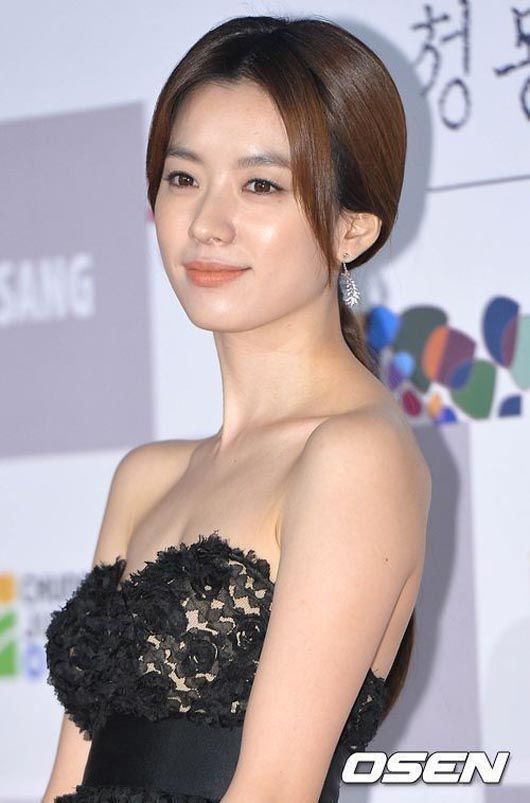 Han Hyo-joo (Cold Eyes; Gwanghae, the Man Who Became King) has chosen her next project, a historical movie titled Haeohwa, in which she stars as Joseon's top gisaeng. It'll be an "impassioned, sentimental" film, which seems to be right up Han's alley, considering the kinds of moody and romantic roles she's taken in recent years.
Well, Han's no stranger to historical pieces (her best performance probably being Dong Yi), nor is she new to playing intelligent and beautiful heroines, so this role sounds like a clear fit for her. The title Haeohwa means "flower that understands words," and the movie tells the story of "setbacks, sadness, sympathy and pity." That's all very vague as far as descriptions go, but it sounds like this will be a movie that's more about character emotion and relationships than a driving plot; I expect that mood and tone will play a large role in the film.
Han Hyo-joo has made the leap pretty solidly to film after getting her start on television, and it looks like she may be content to stay in that part of the industry. It's understandable (movies carry a different kind of critical cachet, and have better schedules), though as someone who just inherently prefers television I'd kinda like her to take a drama once and again, because it feels like ages since I've seen her in anything at all even though she remains pretty busy with a constant stream of movie roles. I know, I could just watch a movie, but you can't stop me from wanting the dramas.
Haeohwa will be directed by Park Heung-shik of Children of Heaven and Memories of the Sword, and plans to begin filming in the first half of next year. Han Hyo-joo will wrap up work on her movie Beauty Inside first, then move on to Haeohwa.
Via TV Report
RELATED POSTS
Tags: Han Hyo-joo