Jin Ji-hee leads a crew of high school sleuths in new JTBC drama
Cable network JTBC is gearing up to launch a new Tuesday night drama timeslot next week with the youthful Nancy-Drew-esque teen crime series Seonam Girls' High Investigation Unit. The title is a mouthful, but it's the name of the novel that the drama is adapting, about five high school students who get together to solve mysteries in and around the all-girls' high school that they attend. Leading the pack is Jin Ji-hee (Could We Love), who's currently got the market cornered on bratty teenage daughters in dramaland.
Her crew of high-teen Sherlocks includes Girl's Day idol Lee Hyeri (Delicious Life), Kang Min-ah (Jang Ok-jung), Lee Min-ji (Entangled), and newcomer Stephanie Lee. Kim Min-joon (Top Star) also costars as the girls' scary literature teacher with a reputation for being a hardass. He has a mystery of his own too, and in the meantime he'll help the team of sleuths with hints when they need help on cases.
The show is described as a school-crime-mystery-romance, but overall it seems like a light show that skews younger (say, more High School: Love On than the heavier School 2013). The teasers don't shed much light on what tone to expect — the first just seems fluffy and fun, while the second is a parody riff on the hit JTBC variety show Witch Hunt. The girls visit the actual set of the show and hold Yoo Se-yoon hostage to ask him about one of their cases and whether it's a "green light," and he looks like he'd rather chew his own ear off. Jin Ji-hee: "Is it okay for us to be here? Isn't this a broadcast accident?"
I'm frankly more curious about how the drama will fare in a Tuesday night slot once a week, but I guess it all boils down to how fun this crack team of detectives will be. Seonam Girls' High Investigation Unit premieres next Tuesday, December 16.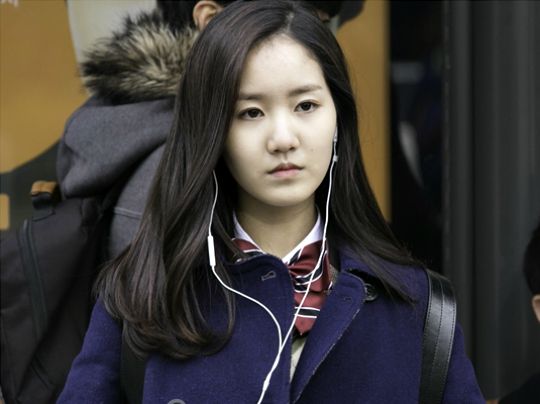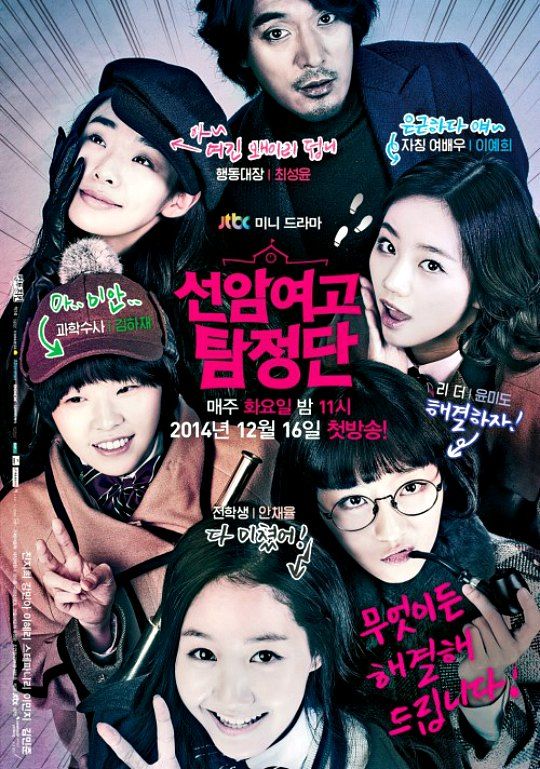 Via TV Daily
RELATED POSTS
Tags: cable programs, Jin Ji-hee, Kim Min-joon