Jung Kyung-ho and Kim So-yeon headline new JTBC melodrama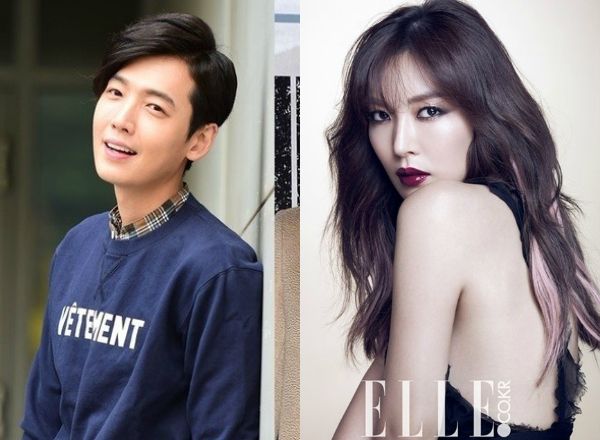 javabeans: Jung Kyung-ho and Kim So-yeon are heading a new JTBC drama about a man who gets a heart transplant and finds that his heart has "cellular memory syndrome" that recalls feelings of love. Does this sound familiar to you at all?
girlfriday: Wait, didn't his girlfriend Sooyoung just do that drama?
javabeans: Maybe she found it so transformative that she had to share the experience with her boyfriend by making him live it himself.
girlfriday: Sometimes sharing is not caring.
javabeans: It's titled Falling For Innocence, and it's being scheduled for the post-Maids slot on Fridays and Saturdays on JTBC. I guess they're committing to that weekend slot then.
girlfriday: So it's a drama about a guy who gets a new heart, and the heart falls in love with Kim So-yeon, and therefore he loves her too? Why can't a boy just meet a girl?
javabeans: You mean like real people? But that would be so prosaic. So ordinary. So…
girlfriday: Natural, realistic, and relatable? How horrible!
javabeans: I would have thought JTBC would come up with something more off the beaten path. I wonder if there's a really important detail being left out, because what's so interesting about a rich businessman with a cold heart falling in love with a warm-hearted secretary who changes his life?
girlfriday: Yes, I hope there's a twist. Jung Kyung-ho did do Heartless City with JTBC, so maybe he knows something we don't. Maybe he's an undercover businessman pretending to be an asshole.
javabeans: That would be more exciting. Now I want her to be a North Korean spy who's just posing as an ordinary secretary.
girlfriday: Agh, I miss Kim So-yeon as a badass spy. I like her in all sorts of roles, but nothing beats her IRIS character. It's really not the most inventive premise, but there might be enough in Jung Kyung-ho and Kim So-yeon alone. Though mostly I just want to put their IRIS and Heartless City characters in a room and see what happens.
javabeans: But no killing or dying! Maybe take away their guns first.
girlfriday: Well according to this drama, they hash out some business contracts and fall in love in the process. Exciting stuff. Don'tcha kinda want some dying and/or killing?
javabeans: Then we'd really have My Heartless Days, literally. *rimshot*
Via Osen
RELATED POSTS
Tags: cable programs, conversation post, Jung Kyung-ho, Kim So-yeon