Kim Kang-woo and Park Hee-soon up for OCN's next crime thriller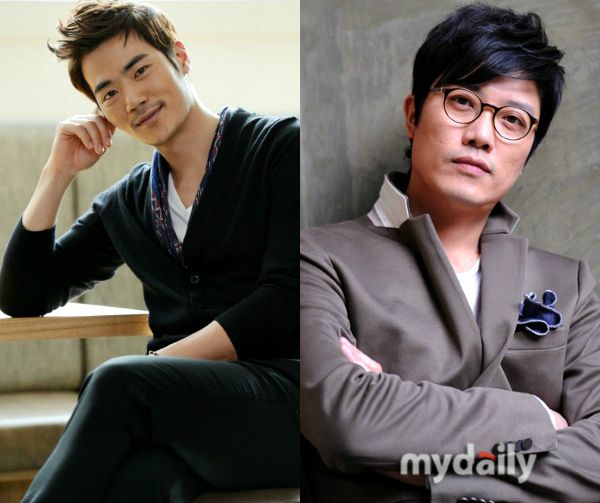 The good news is that Kim Kang-woo (Golden Cross) is already scoping out his next drama project, and it's likely going to be cable network OCN's newest thriller opposite Park Hee-soon (All About My Romance). Naturally it's another gritty crime procedural — it is OCN after all — called Special Missing Persons Task Force M (it's a mouthful, which is why it's going by the shorter title M). The drama comes from the production team behind the TEN franchise… which is where the bad news comes in: This means that TEN 3 gets backburnered for another indefinite period of time. Sorry, TEN fans.
The new series from PD Lee Seung-young (TEN, TEN 2) is a mystery thriller about two polar opposite detectives forced to work together on a special task force, leading to an explosive rivalry. Well with two strong film actors bringing their laser-eye intensity with them, it should be exactly that. Kim Kang-woo has been cast as the Harvard-educated, former-FBI agent, geeeeeeeenius detective (of course he is), while Park Hee-soon has been cast as the high-school graduate veteran cop who goes with his gut.
Kim Kang-woo's character is the flashy elite type, though we don't know what brings him back to Korea. He's described as warm (What, he's not cold and prickly on the outside?), but he does harbor a big secret, which will be part of the central mystery. Park Hee-soon's character is the dogged detective with twenty years on the job, who has sharp instincts and a strong sense of justice. But he's also a good liar, which will throw Kim Kang-woo off and put them at odds.
The drama will be about them facing off with corruption while having to work together in this missing persons task force. It seems like the kind of setup that's entirely dependent on acting charisma, so hopefully they sign on. Both Kim Kang-woo and Park Hee-soon are considering favorably for now, and M plans to air on Sunday nights following Dr. Frost. There will be a gap in programming between Frost, which ends in late January, and M, slated to premiere in March.
RELATED POSTS
Tags: cable programs, Kim Kang-woo, Missing Noir M, Park Hee-soon