Kim Min-hee joins Park Chan-wook's new film Agasshi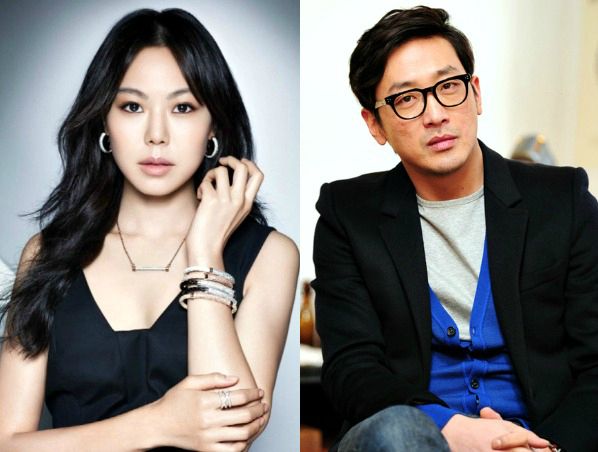 Casting has been finalized on director Park Chan-wook's next movie Agasshi (or Young Lady), and it looks like we'll finally get that Kim Min-hee (Crying Man) and Ha Jung-woo pairing that almost happened for Kundo: Age of the Rampant. Kim Min-hee will be headlining the period crime melodrama alongside newcomer Kim Tae-ri (pictured below), a model who won the role via auditions that were held for months to cast the central character.
The movie is an adaptation of Sarah Waters' Victorian crime novel Fingersmith, transplanted to 1930s Korea and Japan, during the Japanese occupation. The story is about a young girl who was raised as a petty thief, who becomes an accomplice to a con man. Kim Tae-ri has been cast as the pickpocket, and Ha Jung-woo will play the con man who poses as a gentleman suitor to try and marry a young lady out of her fortune.
Kim Min-hee will play the titular agasshi, whose personal fortune comes from her wealthy uncle, played by Jo Jin-woong (We Are Brothers). Kim Tae-ri will enter her service as a maid in order to help persuade her to elope with Ha Jung-woo, and if the story follows the novel's general trajectory, his plan is to have her committed to an insane asylum once they're married and run off with her inheritance.
The original is described as a story with twist upon twist, and among them is a loveline between the young lady and the maid. Well that'll throw a wrench in the plans big time, if the maid falls in love with the mark when she's supposed to convince her to marry Ha Jung-woo, which will end in the young lady's ruin. I'm already curious to know where the story goes; maybe I'll check out the 2-part BBC miniseries. In any case, I'm sure Park Chan-wook will find ways to make the twists even more twisted.
Now that the lead cast has been secured, Agasshi plans to enter shoots in the new year.
Via TV Report
RELATED POSTS
Tags: Ha Jung-woo, Jo Jin-woong, Kim Min-hee, Park Chan-wook