Park Seo-joon and Hwang Jung-eum as Kill Me, Heal Me's rowdy twins
Cameras are rolling on the set of MBC's new Wednesday-Thursday drama Kill Me, Heal Me, and not a moment too soon — Mr. Back ends today. It's a good thing they're planning to air something else for a week, because what with Kill Me, Heal Me's casting troubles delaying the production, every minute's got to count. At first I was a little worried that the show's first stills are of Hwang Jung-eum and Park Seo-joon wrestling while he gags her and she fights to get free… but then I remembered that they're playing twin siblings. At least now it makes a little more sense.
The new romantic comedy from the writer of The Moon That Embraces the Sun and the PD of Scandal stars Ji Sung as a third-generation chaebol with dissociative identity disorder, who has a total of seven personalities. Hwang Jung-eum plays the first-year psychiatry resident who becomes his secret family doctor, and a "healing romance" ensues. The actors are reuniting just a year after costarring in the KBS melodrama Secret, though this time for more laughter than tears.
Park Seo-joon and Hwang Jung-eum play twins that only recently reunited, for reasons yet unknown. Her brother's a quirky mystery novelist who gets mistaken for a village idiot most of the time. I wonder if he's just kind of spacey, or if he's actually a savant. They'll have a bickering sibling relationship that's said to drive much of the comedy in the drama. I do love Park Seo-joon in comedy so, so much.
Also costarring is Kim Yuri (Full Sun) as an ice princess and Ji Sung's first love, as well as Oh Min-seok, who's enjoying a huge boost lately from his supporting role as Kang Haneul's stick-in-the-mud boss in Misaeng. He'll play Ji Sung's cousin who runs an entertainment company and rivals him to inherit their family's conglomerate.
Kill Me, Heal Me premieres January 7. Let's hope there's enough time for at least one teaser before the show airs!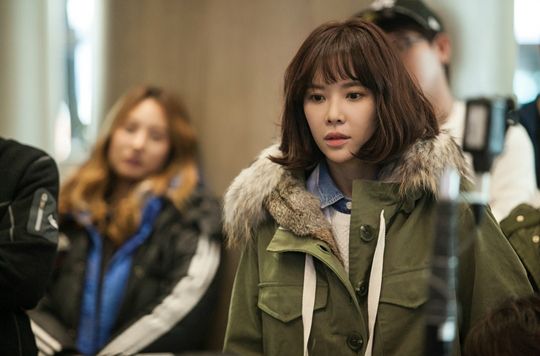 RELATED POSTS