Pride and Prejudice's preemptions and extensions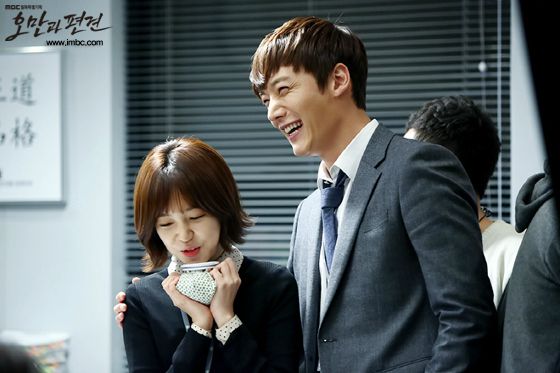 Do you want the good news or the bad news? Okay, bad news first: MBC will be preempting both episodes of its Monday-Tuesday drama Pride and Prejudice next week for the station's two big awards ceremonies. The Entertainment Awards will air on Monday December 29 (for variety programs, comedians and MCs) and the Drama Awards will air the following night on Tuesday December 30. But never fear, because there's good news too: The network is in talks with producers to extend Pride and Prejudice by an episode, which will make up for the earlier preemption that set the episode count off by one.
It's reportedly not a finalized deal yet, but the extension doesn't come as a huge surprise given that the show has been consistently pulling in first-place ratings. MBC has done pretty well in that timeslot all year from Empress Ki all the way to Pride and Prejudice, though the current ratings battle is a sad one that often remains in single digits. (It ranges from 9% to 12.8% in any given week.)
I still haven't caught the show (I'm so behind on new shows… that I guess this one doesn't even count as new anymore. Sad.) but I hear good things about Choi Jin-hyuk and Baek Jin-hee as bickering prosecutors. Hopefully one more episode won't derail the story, though we can never underestimate the damage of a badly handled extension, can we?
Tentative plans put the episode count at 21, with Episode 18 resuming in the new year on January 5. If the extension goes through, the series will end on January 13, to be followed by fantasy historical drama Shine or Go Crazy. What say ye, is More Pride and More Prejudice a good thing?
Via Xports News, My Daily
RELATED POSTS