Yoo Seung-ho discharged from army, chooses comeback project
Aw, look who's all grown up and coming back from army duty! Okay, so grown-up is a relative term — I mean, he's only 21 for crying out loud. But still, completing army duty does feel like a distinct adult milestone, which is a first for Yoo Seung-ho (I Miss You, Arang and the Magistrate), a child actor who grew up onscreen in the public eye (his debut was in 2000!). He was discharged from active military duty on December 4, and met press and fans with emotional tears.
Yoo Seung-ho surprised everyone when he quietly went off to basic training in March of last year, wanting to begin his service without a big sendoff. He chose to go to the army much earlier than most actors, who spend as much of their twenties working as possible, while stretching their enlistment dates as far back as they'll go.
But he obviously doesn't have the same problem of having been discovered in his twenties, and has more projects under his belt than most working actors who have yet to serve. He returns in the best of circumstances — hungry to work and with his prime drama leading man years ahead of him. Shall we all join hands and give thanks to the drama gods?
His army comeback project will be the movie Joseon Magician, which he'd already been considering among many offers. It's a young love story between a Joseon princess and a circus magician who meet and fall in love on her way to being sold off as a Qing bride. Go Ara (You're All Surrounded) is in contention to star as the princess, but still hasn't confirmed. It's too bad that he's doing a movie first — it'll take so long to actually see him onscreen — but I'm happy about the pairing and looking forward to the youthful romance. Directing is Kim Dae-seung of The Concubine.
Yoo Seung-ho will head out to Japan and China for fan meetings in late December, and Joseon Magician plans to start shooting early in the new year. He said upon returning to civilian life: "My thoughts have changed a lot. I want to become an actor who brings happiness to people. I learned a lot of things and stored many memories. It was a meaningful time for me to reflect on my future." Welcome back!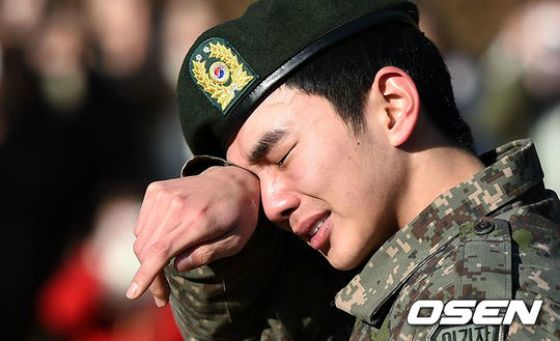 Via Osen, Sports Chosun
RELATED POSTS
Tags: army duty, Yoo Seung-ho