Ho-gu's foolish love takes off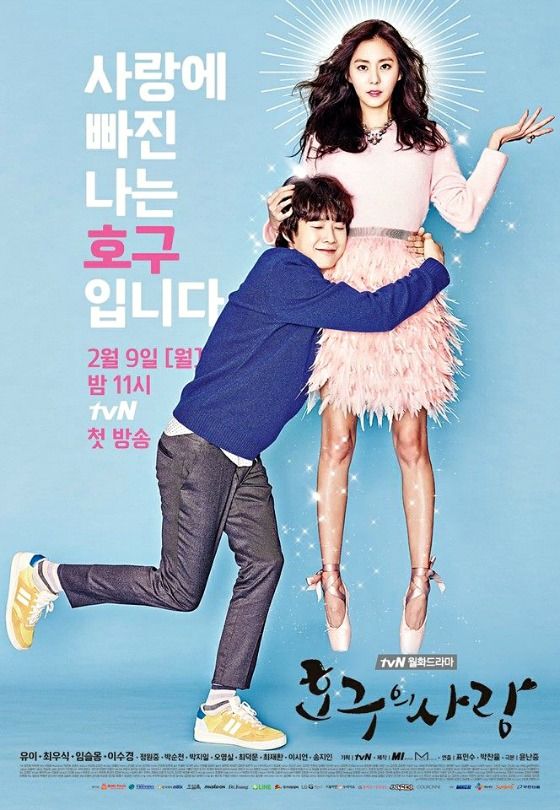 The main poster is out for tvN's new Monday-Tuesday drama Ho-gu's Love, featuring our lead Choi Woo-shik (Pride and Prejudice) looking every bit the fool in love that his name suggests. His name Ho-gu means all sorts of things, but it's clear that the Ho-gu we'll meet will be an unabashed fool for one girl.
Ho-gu's affections will be directed at UEE (Gold Rainbow) who plays the "swimming goddess," our national athlete heroine and Ho-gu's first love. For some reason she's featured in more of a ballerina getup for the poster, but the point is more her floating, haloed, mythic goddess status, and Ho-gu's hilarious drunk-on-love pose. The copy reads: "I am a Ho-gu/fool in love."
The rest of the stills come from a cast photo shoot with @star1, which includes second lead Im Seul-ong (Hotel King), who plays a rival for UEE's affections. He's a sharp lawyer, whereas Ho-gu has failed the civil service exam for going on seven years now, but the seemingly perfect lawyer will have a hapless side to him as well. Lee Soo-kyung (Coin Locker Girl) plays Ho-gu's twin sister, a girl who knows all the tips and tricks to dating… which she learned from reading books.
The drama is a webtoon adaptation from the creator of the webtoon that Flower Boy Next Door was based on, and PD Pyo Min-soo (You've Fallen For Me, Coffee House) will be at the helm.
I'm really eager about this drama for two main reasons: It comes from the writer of Flower Boy Ramyun Shop (and I LOVED Flower Boy Ramyun Shop), and it features a story about an average boy with a lifelong crush on his dream girl, which is rarer and a nice change-up from all the chaebol-Candy setups we get in dramaland. It'll be about the blurry lines between friends and crushes, and (hopefully) the merits of the adorable unassuming loser with a penchant for matching tracksuits, and how he wins the girl of his dreams.
Ho-gu's Love follows Valid Love and premieres February 9 on tvN.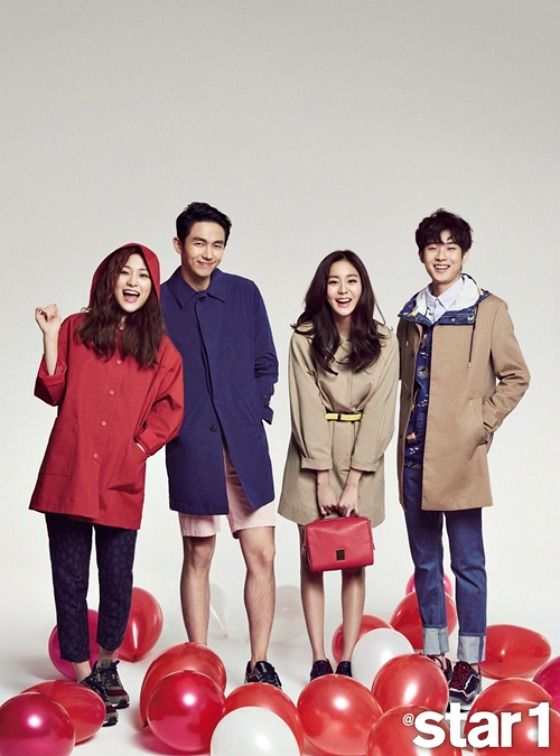 Via Xports News
RELATED POSTS
Tags: Choi Woo-shik, Im Seul-ong, UEE