I Heard it Through the Grapevine confirms leading cast
It looks like everything's in place for our uber-rich family to mix it up with the hoi polloi in the scandal of the season — at least that's what we're told will happen in SBS's new Monday-Tuesday drama I Heard it Through the Grapevine, the new project from PD Ahn Pan-seok and writer Jung Sung-joo of Secret Love Affair and A Wife's Credentials. Go Ah-sung (Snowpiercer, Elegant Lie) was the last of the main cast members to confirm, which means she'll become a teenage parent alongside Lee Joon (Mr. Back, Gap-dong), who has signed on to star. I have to say, I'm looking forward to her TV comeback and their pairing.
The 32-episode drama is about a rich and powerful family, the kind that comes from old money and old power — we're talking old-school blue blood nobility here. This particular family is filled with multiple generations of lawyers who secretly have a corrupt hand in shaping governments. Yoo Joon-sang (Birth Secret) is just such a lawyer who runs a firm that he inherited, and he's the father of our main family.
Yoo Ho-jung (Would You Give Love Away) plays his wife, the perfect elite socialite who has both beauty and brains (and breeding, of course), and she's the envy of all upper crust wives. Lee Joon is their (seemingly) perfect son, who listens to his parents and lives out the privileged life that was predetermined for him before he was even born. And until his senior year in high school, he's never done a single thing to upset his parents.
Go Ah-sung plays the second daughter of a totally average family, who dreams of having her own blissfully average and bustling family someday. She's a bright and cheery girl with lots of friends, and she falls in love with her classmate Lee Joon without knowing what kind of family he comes from. They end up pregnant, become the talk of the town, and Go Ah-sung enters the bizarro world that is his family life.
She soon experiences unimaginable treatment from his family — derision, rigidity, exacting rules, and constant surveillance. Honestly, it sounds like my personal hell. But her character is described as outspoken and smart, and she's the type of person to get in her say, no matter how difficult things get for her. The drama will be a black comedy, designed to poke at the social problems surrounding money and power. Still, no matter how much satire you manage to give me, I'm grateful that Go Ah-sung is playing an outsider with some spunk. I mean, I need to root for somebody, right?
I Heard it Through the Grapevine follows Punch and premieres February 23.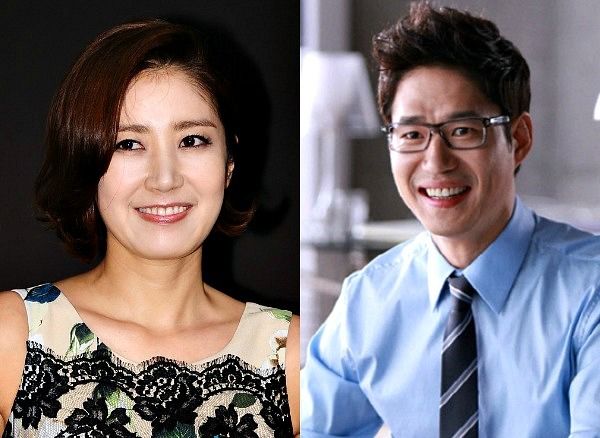 Via TV Report
RELATED POSTS
Tags: Go Ah-sung, Heard It Through the Grapevine, Lee Joon, Yoo Joon-sang