Kim Myung-min takes on a new case as Joseon's greatest detective
Kim Myung-min (A New Leaf) is back as Joseon's Great Detective, perhaps better known as Detective K, the Sherlock-Holmesy crime-solver who first appeared in 2011's historical comedy Detective K: Secret of Virtuous Widow. This year the brilliant-but-bumbling sleuth is returning to the big screen in the sequel Detective K: The Laborer's Daughter. There are about a million things I love about Kim Myung-min, but his comedic chops are at the top of my list. And if the teasers and stills are any indication, I'm pretty sure that mustachioed face is going to become my new favorite thing.
Kim Myung-min stars as the famous genius (but totally hapless) Detective K, and Oh Dal-soo (Gukje Market) reprises his role as K's trusty sidekick. He's described as the sensible Watson to Kim Myung-min's Sherlock, "the shield to his spear, the thread to his needle." Ha. I'm sensing that the bromance is strong with these two.
They'll begin the sequel exiled on an island, and rumors of a dangerous gang circulating forged silver pieces will motivate the detective to orchestrate a big escape plan. He'll be working two cases simultaneously — the silver, and a missing girl (the titular laborer's daughter). Along the way, they'll cross paths with Lee Yeon-hee (Miss Korea), who plays a mysterious femme fatale. When Kim Myung-min meets her in the teaser, his knees turn to jelly, and his sidekick protests at his girl-crazy ways.
It looks like a great mix of action and humor, not that this is a surprise, and the bromance is really what sells the comedy. In the teaser, Oh Dal-soo worries about the plan to infiltrate a heavily armed house filled with guns, and Kim Myung-min assures him that bullets are too costly and they're filled with blanks. Cut to: the pair of them running for their lives as guns go off left and right.
The second clip below is just a random and funny promo video wishing everyone a happy new year in character, wearing sheep disguises. They convince each other that they're perfectly cloaked as they hide from the baddies in a pile of sheep (because 2015 is the year of the sheep, of course), and then remind everyone that the movie is coming out during the Lunar New Year holiday.
Detective K: The Laborer's Daughter opens in theaters in February.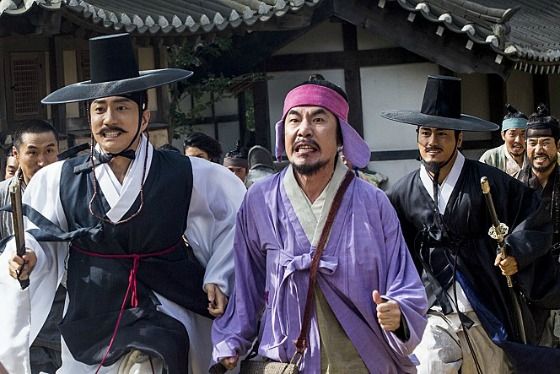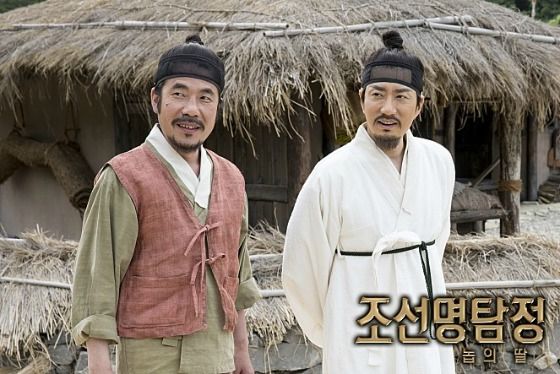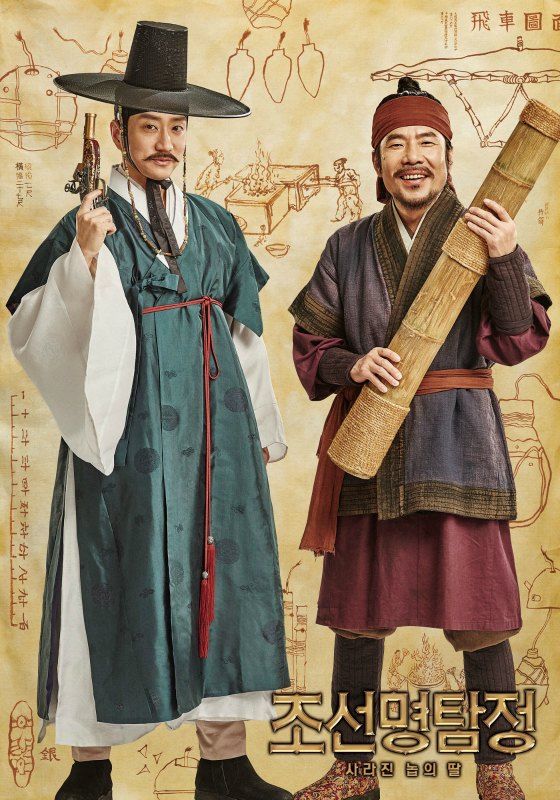 Via TV Report
RELATED POSTS
Tags: Kim Myung-min, Lee Yeon-hee, Oh Dal-soo