Movie Review: Harmonium in My Memory (1999)
I think one of the best topics for nostalgia films is the first crush. The crushes of our youths seem to be the kind of topic that always comes up when we meet with old friends and I think that's true of cinema as well. Certainly with Korean cinema; nostalgia films are an old enterprise and in 1999, Korea produced Harmonium in My Memory (내 마음의 풍금).
Adapted from a popular novel, this particular reminiscence of youthful infatuation is set in the Korean countryside in the 1960s, just about a decade after the Korean War. Fresh out of teaching school, twenty-one-year-old Kang Su-ha (Lee Byung-heon) arrives in a little village to serve at its school. As he arrives, he catches the attention and, very quickly, the affection of the seventeen-year-old Yoon Hong-yeon (Jeon Do-yeon), one of the eldest youths in the village attending the elementary school. Also arriving the same day to start as a teacher is twenty-five-year-old Yang Eun-hee (Lee Mi-yeon), who shares with Su-ha a love of music. He too is instantly smitten. And we have ourselves a love triangle.
Now the setup has all the trappings of a melodrama, but because of the nostalgic lens through which it's viewed, Harmonium in My Memory spends plenty of time with the characters, helping us to get acquainted with them. Through the time spent with Hong-yeon, we see that because of her typically younger peers, she acts younger than her age, so her first crush has quite a potent effect on her. She doesn't really know how to deal with her feelings and ends up pouring them into her class journal. This results in several hilarious written passages—which never fully out her feelings for her teacher—where Hong-yeon bluntly praises Su-ha and also does her best to put down Eun-hee once she realizes that Su-ha and Eun-hee are friendly.
While the story is simple, the study of infatuation is well done, especially with capturing all those awkward moments one might have in front of one's crush, like Hong-yeon following Su-ha around and ducking out of sight when he turns around. Another wonderful moment is when Hong-yeon is playfully pinched by Su-ha—Su-ha mistaking her arm for Eun-hee's—and she's on cloud nine for the rest of the day or perhaps the week, per her journal entries, wondering to herself what such a pinch might mean—knowing full well that Su-ha will be reading it. And then there's the emotional devastation when rumors of Su-ha and Eun-hee start floating through the school.
Though many of the film's moments are spent with Hong-yeon and Su-ha dealing with their crushes, I appreciate that Harmonium in My Memory still takes the time to draw them in context. We see Hong-yeon's bickering relationship with her mother (Song Ok-sook) and many boy siblings (resulting in an amusing rant on hating boys in her journal) and we see Su-ha learning how to be a teacher through trial and error. This helps ground both Hong-yeon and Su-ha so that they have dimensions beyond just being infatuated while also giving their respective infatuations a more specific character.
And I think that character is well delivered by the leads. Lee Byung-heon, having established himself with a number of leading roles by this point, manages to capture Su-ha's idealism and naivete well, but giving him just enough experience to separate himself from Jeon Do-yeon's Hong-yeon. And Jeon had her work cut out for her in regressing to a shy teenager after having a huge hit playing a woman her own age in The Contact two years prior.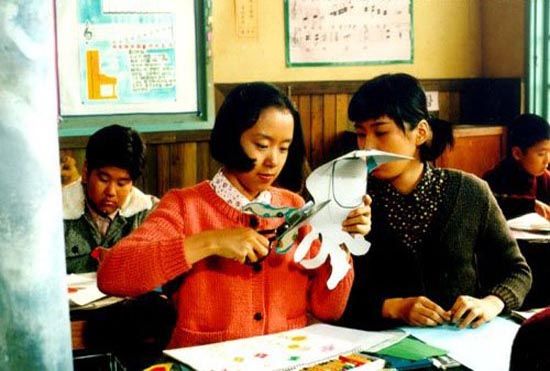 Thanks to some excellent choices with wardrobe and hair and seemingly connecting with a younger version of herself, Jeon manages to convince as a teenager, only a few times seeming to overplay Hong-yeon's youthfulness. Lee Mi-yeon, the most veteran of the leads—playing the major part in the previous year's genre-making Whispering Corridors, also as a teacher—has a smaller role in Harmonium, but plays out her experienced idealism well and carries some subtle untold backstory with her acting.
Less experienced is director Lee Yeong-jae, who is helming his first feature film with Harmonium and it shows, especially in his uneven camera direction. At times he does well, capturing the euphoria of a crush via a tracking shot across a field as Hong-yeon shouts with joy, as well as using a static camera of drunken, crying Su-ha, framed from three-quarters view to emphasize the smallness that he feels.
However, the direction also often falls flat. This is most evident when Su-ha is being introduced to his fellow teachers, each time cutting to an almost 1980s sitcom-intro of each teacher stopping what they are doing to turn to the camera and introduce themselves with a smile and a characterizing comment. It's highly unrealistic and further muddling the story is the bookend of Hong-yeon playing a record in the present: If the film is about her remembering the past, why do we get so deeply into Su-ha's perspective as a dual protagonist?
What the record-playing intro does do well is to set the nostalgia film's use of music to connect to the past, filling the soundtrack with oldies like Connie Francis' "Don't Break My Heart" to set the time well. Accordingly the production also uses costumes well too, like Su-ha's slightly-too-big suit to show that he's still a very young man and the villagers' generally modest clothing indicating their status as a poorer rural community. Everything in the film has a bit of a rough quality to it, from the film stock to the materials used for the wardrobe and sets, but it's fortunate that those qualities actually fit Harmonium's humble setting well.
And Harmonium in My Memory's goals are fairly humble, aiming to capture these moments of infatuation in the lives of a student and her teacher. It succeeds. Harmonium in My Memory isn't wrought with powerful drama about teaching or the hardships of life in the impoverished countryside, nor is it loaded with high comedy and candy-coated romantic mischief, but instead it uses its setting, production, and performances to tell the kind of warm recollection your old friends might remind you of when you get together. And though the value of that nostalgia might be limited, when it's as effectively done as it is with Harmonium in My Memory, it's certainly appreciable. Just like memories of a first fleeting crush. 7/10.
Where to watch it: Harmonium in My Memory managed to get decent distribution in Asia, the U.S. and Europe on DVD. Korean retailers still have new copies of the region 3 DVD as well as a handsome Blu Ray edition available and a cursory search shows that Chinese American distributor Tai Seng released a U.S. DVD. It's out of print, but still available used online. I also found DVDs from Hong Kong and France available on secondhand and auction websites.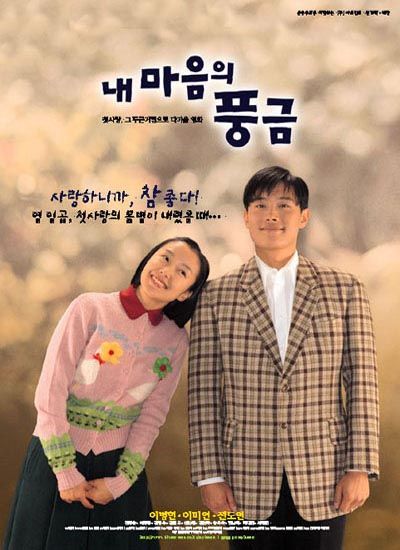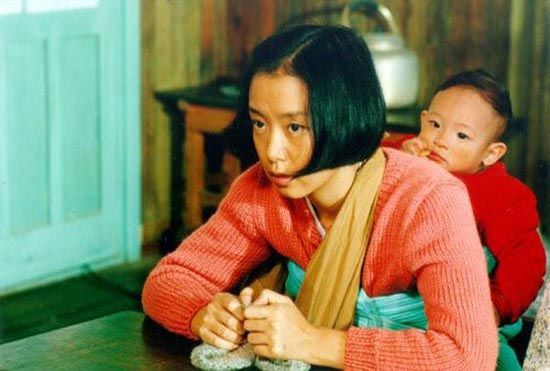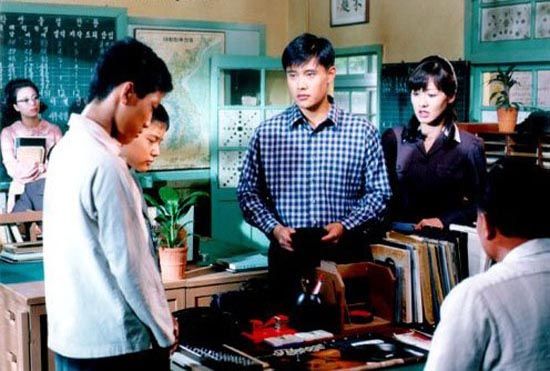 Tags: featured, Jeon Do-yeon, Lee Byung-heon, Lee Mi-yeon