Odds and Ends: All hail the power of the squee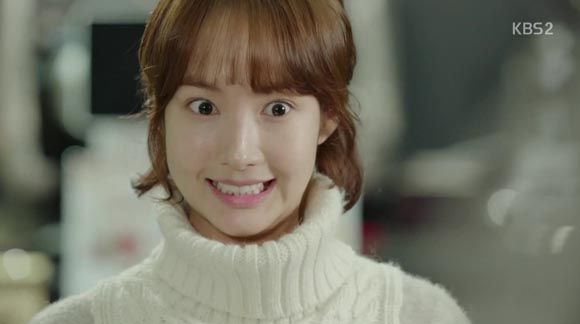 girlfriday: So, what's up?
javabeans: The comment count, that's for sure. I don't know if you've noticed, but since I get emailed every time a comment is posted, let's just say my inbox is exploding over Healer comments.
girlfriday: Oh, I've noticed. It's hard to miss. Kinda like someone having a block party in your front yard. It's fun to see Healer bringing people out of the woodwork. De-lurkers everywhere!
javabeans: Yes, I find that a nice side effect. Even if Healer recaps are bringing in ten times the comments on average recaps, I don't think there are necessarily ten times the readers — it's more that the existing readers are suuuuper excited and motivated to comment.
girlfriday: Yeah, just ten times the fervor.
javabeans: Okay, maybe there's a little more than the average readership, since it IS an exciting show and all. But it's interesting how it compares to a show with actually ten times the readership. Say like with You From Another Star, which had a much broader audience and also high comments on a regular basis — but it was in the high-and-popular range, not the wtf-is-going-on-here outlier range for Healer.
girlfriday: There are just some shows that are disproportionately popular on Dramabeans, like The King 2 Hearts and City Hunter. Who knows why. No really, do you know why?
javabeans: I think shows like that have a certain cult factor, something that inspires a really violent emotional reaction — which may be related to but isn't synonymous with production value or quality or acting. I'm thinking the way you got excited about Buffy and Veronica Mars, and while there were other really good shows out there that I liked, I wasn't going to spend my week obsessing about The West Wing, you know?
girlfriday: OMG, I STILL think about what happens to Buffy after the finale, and how Angel and Spike run off into the sunset together. And it hurts my heart to even think about Veronica not being with Logan at all times.
javabeans: See, I feel like she needs to maybe not be with him all the time, because they bring out the best-worst in each other, and that's just not safe for society.
girlfriday: WHAT ARE YOU EVEN TALKING ABOUT, YOU CRAZY PERSON?!
javabeans: Why am I the crazy one for wanting Veronica to have a stable, happy life? But ahem. Back to Healer.
girlfriday: Okay fine, it also hurts my heart to even think about Healer not being with Young-shin at all times.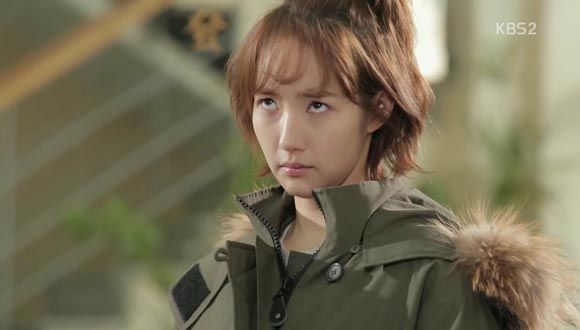 javabeans: Aieeeeeee I knoooooow. I'm not one for codependent relationships, but I really think you could make an argument for why these two should always be in touching range.
girlfriday: Actually, I think I squee more when she has moments with Bongsookie. And when Bongsookie gets jealous of Healer, because it's hilarious and messes with my mind.
javabeans: I can see why the fans are totally going nutso, because this drama hits that balance of forward plot momentum, tension-filled romance, fast-paced writing, and characters you wish were real. I do think the Korean fans feel this as well, that it has a special pull even though the ratings are just okay. It was super hilarious to me how I read Korean fans talking about us on DC Inside, and translating Dramabeans comments into Korean, and their foremost realization was "Wow, they [international fans] react just like we do!"
girlfriday: They're super excited about DB excitement about Healer, and like true drama addicts, they were all, "Awesome, something else to read while I wait for the next Healer episode!"
javabeans: It was amusing to read them posting updates on our steadily increasing comment count, like the Dramabeans ticker-watch, while over here on DB the commenters were saying the same thing about the numbers. And when I tweeted about it, the gallery caught on and commented that I'd noticed them noticing us, and I almost commented on that, but stopped before we got stuck in an infinite time-space loop.
girlfriday: It's like a bizarre funhouse of mirrors. Though after a while you realize that both sides are just commenting on the number of comments.
javabeans: Then you get 100 comments saying things like "Only 100 more comments, guys!" Maybe it's a good time to suggest (gently!) that while a super-high comment count is fun, maybe we could dial back the number of postings that are solely there to increase comment counts.
girlfriday: But still have fun and do all the squeeing you want!
javabeans: Yes, squeeing is welcome! I don't want to be the hall monitor, because any show that gets everyone having this much fun should be enjoyed. It's just that we've broken the record now, so maybe we can keep the discussion to how we feel about the show? Because goodness knows, there's enough to talk about!
girlfriday: I could certainly write 3000 comments about how much that last cliffhanger sucked.
javabeans: Because WHAT IS GOING TO HAPPEN. OMG. How could you leave us like that.
girlfriday: Well I guess it worked then.
javabeans: Clearly, since it's Saturday and you and I are still talking about Healer.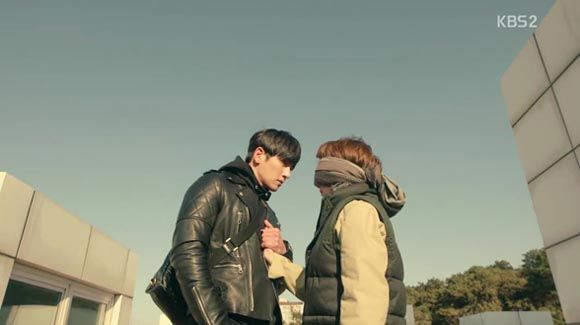 RELATED POSTS
Tags: conversation post, Healer, Odds and Ends