Sohn Ho-joon replaces Jang Geun-seok on Three Meals a Day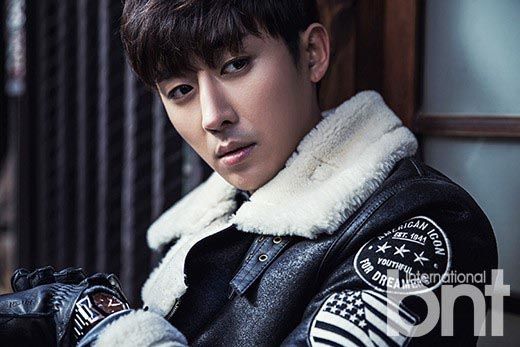 As far as backup plans go, this one sounds like a winner: Sohn Ho-joon (Answer Me 1994) has been tapped to replace Jang Geun-seok in the reality-variety program Three Meals a Day: Fishing Village, after Jang recently stepped away because of a tax evasion scandal.
The show will still feature Jang in its earlier episodes since they've already shot the footage and can't edit him out entirely, but Sohn Ho-joon will join Cha Seung-won and Yoo Hae-jin as the maknae workhorse for the latter portion of the broadcast. He already departed on his first trip to the remote island of Manjaedo on January 18, which means he is at this very moment probably struggling to catch a fish, or dig up a clam, or attend to his hyungs' every need. Does it make me a mean person if I cackle in glee?
For those who saw him on Na PD's Youths Over Flowers last year, you'll already know what to expect, because Sohn Ho-joon was hilariously, adorably helpless while traveling through Laos, and if not for the brains of his bestie/caretaker/hero Yoo Yeon-seok, it's likely he would've starved to death, or still be stranded somewhere in Cambodia. He was the epitome of the country bumpkin, never traveling anywhere before, and was completely out of his element in the most endearing way. (Remember his ever-present slack-jawed blank face? Here's a reminder below.)
So even though he has already put in an appearance in the Three Meals a Day franchise — he was a guest on the farmhouse edition with Lee Seo-jin and Taecyeon — it'll be interesting to see how well he can handle being put to work as a regular under Na PD's evil eye. Hey, maybe he'll figure things out and tap into a hitherto unknown resourcefulness deep within… although really, my mind is imagining both hyungs swooping in to rescue him constantly from peril after peril. When Jang left the show, Sohn Ho-joon was one name I kept seeing being suggested by netizens as the ideal replacement, since he was already known to the Na PD family and could be relied on to bring the comedy element, so it's nice to see him get such a warm welcome.
In any case, we won't have to wait too long to see how it all shakes out: Three Meals a Day premieres this Friday, January 23. (Granted, Sohn Ho-joon won't appear for a few weeks.)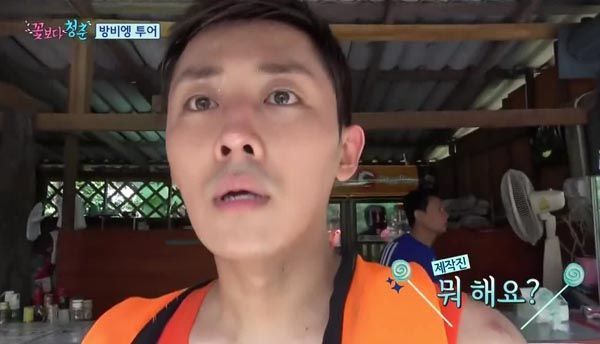 Via Star News
RELATED POSTS
Tags: Sohn Ho-joon, Three Meals a Day