Wang Ji-won to join cast of Divorce Lawyer in Love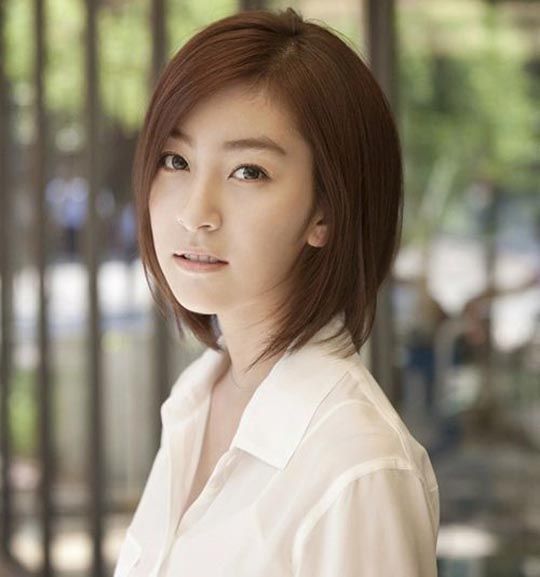 Divorce Lawyer in Love is slated to be a March drama, so it's ramping up pre-production, starting with the cast: After confirming Jo Yeo-jung (Haeundae Lovers) as the lead and courting Yeon Woo-jin (Marriage Not Dating), they're looking to cast second leads, and Wang Ji-won is the first name to be added to the list. Her casting isn't finalized yet but she has acknowledged being in the final stages of negotiations, so I expect this to come through.
Wang Ji-won has had a pretty quick increase in visibility, with I Need Romance 3, Fated To Love You, and now (probably) Divorce Lawyer in Love coming in quick succession. The drama's title tells you the main idea at a glance, but what has me more interested is the reversed-places element where the heroine was once a terrible boss to the hero (when she was the lawyer and he the office manager), then finds herself in his old position years later when he's the attorney. He gets to enjoy a little petty revenge at her expense — gotta love those karma's-a-bitch storylines, especially when they lead to funny, sweet romances.
Wang Ji-won's character sounds pretty typical of the genre (and her past roles); she'll play a lawyer who knows how to use her wiles to her advantage, who's also the hero's ex-girlfriend. I hope she's more than the standard second lead complication, because right now I don't know Wang Ji-won as anything but that, and thus don't really know how I feel about her acting. At least on the upside, the main couple sounds like a hoot, with Jo Yeo-jung's heroine in particular standing out as a tenacious, super-motivated lawyer (whose zeal gets the better of her, because her license gets suspended). So it'll be fun just for the sparks that fly when she and the hero meet again and the tables are turned.
Divorce Lawyer in Love will be an SBS weekend drama, scheduled for 20 episode, premiering in March.
Via TV Report
RELATED POSTS