Yoochun and Suzy sniff out new drama Girl Who Sees Smells
Well it's not exactly an appetizing title, but I guess it IS descriptive: Girl Who Sees Smells is a new drama headed to SBS on Wednesdays and Thursdays this spring, and offers are reportedly out to Park Yoochun (Three Days) and Bae Suzy (Gu Family Book) to headline. The drama is an adaptation of a webtoon (what isn't these days?) about — you guessed it — a girl who sees smells. Way to be on the nose. Hur.
The drama is about two people connected through a violent crime, called the Barcode Murder Case. The hero loses his little sister and subsequently becomes a cop, while the heroine barely escapes the incident with her life, and loses her memory from the trauma. She somehow develops heightened senses through the ordeal, and in particular gains the ability to see smells. I had to look up images from the webtoon (below) to see just how literal the ability was, and yup, it looks like she sees smells floating around people.
I have no idea why this ability would be useful to anybody, but I'm sure it'll become important to the case. More importantly, it sets up our hero and heroine as opposites, because dramaland doesn't know any other way: The hero is described as completely unfeeling and numb (in this case I don't actually know if he's impervious to pain or just emotionally cold), while the heroine is hyper-feeling because she can't block out her heightened senses.
The setup sounds a lot like Gap-dong in plot, though with the supernatural bent and focus on younger characters, I can see it being less dark. The adaptation will be penned by writer Lee Hee-myung of Rooftop Prince and Yawang, and helmed by PD Baek Su-chan of Pumpkin Flower Innocence and Dream. They're not exactly credits that induce a wealth of confidence, but Yoochun was pretty fun in the silly supernatural rom-com Rooftop Prince, and maybe this time with good source material to rely on, the collaboration can only improve?
That's the hope anyway, since I want Yoochun to be in good dramas. His last one, the action-thriller Three Days, left me pretty cold. He fared much better in his big screen debut last year, and earned numerous accolades and a host of praise for his acting in Sea Fog. I can't say I'm excited about Suzy headlining another drama, because my feelings about her are pretty much the same as they've always been — I find her adorable and lovable, and not a very good actress. I'd love to be surprised by her someday, because she has such natural charm; she just still feels so green.
At least I can see them being cute together, since the drama is about their budding romance as the cop hero helps the smell-seeing girl to recover her memories and protects her from harm. The characters are ages 29 and 22, which makes the casting spot-on in that regard. I won't hope for miracles, but maybe they'll have really great chemistry and sell us on the romance. Hey, pheromones are smells, right? Still… kinda… icky…
Girl Who Sees Smells follows Hyde, Jekyll, Me on Wednesdays and Thursdays in April.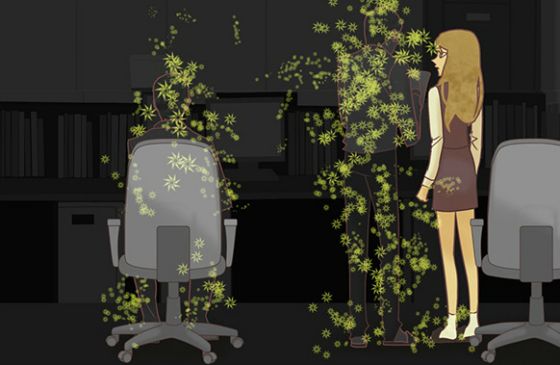 RELATED POSTS
Tags: adaptations, Girl Who Sees Smells, Micky Yoochun, Suzy