Bae Doo-na returns to Korean film in The Romantic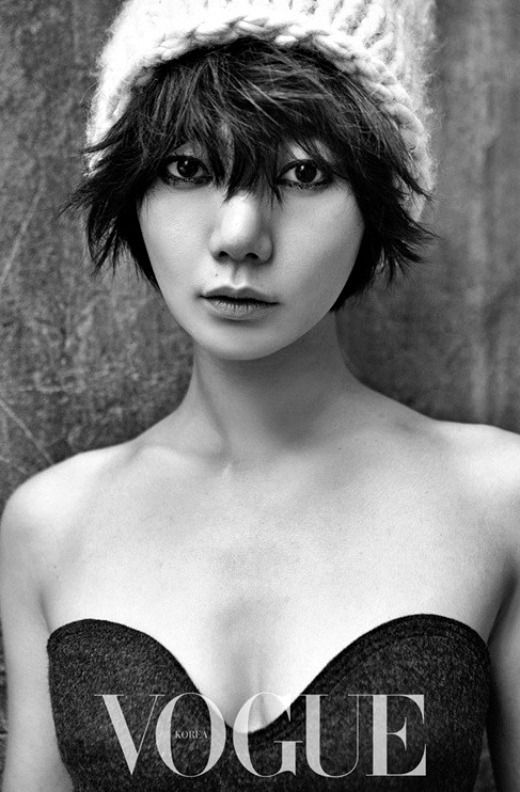 As one of a small handful of successful crossover stars, it seems like Bae Doo-na (Jupiter Ascending) is pretty much in a new project every other day. With two more collaborations with the Wachowskis under her belt — the movie Jupiter Ascending and the Netflix TV series Sense8 — this year she has plans to return to Chungmuro, a year after her last domestic film, Do-hee. The new melodrama is called The Romantic, and is an omnibus movie about various men and women and their romantic entanglements.
The project will be helmed by director Jung Ha-rin (Eng-doo, Let's Date), and also stars Ryu Hyun-kyung (Tasty Life, Whistleblower), who's reuniting with the director after starring in Eng-doo, Let's Date. Ryu Hyun-kyung is confirmed, while Bae Doo-na is in final contract negotiations to sign on.
There was an early story that Oh Jung-se (Plus Nine Boys) was being courted to play the leading man, but sadly he ended up declining the offer. BUT! You would be so cute with Bae Doo-na! I'll just cry in my corner now. Oh Dal-soo (Detective K: The Laborer's Daughter), meanwhile, has signed on as a supporting character.
There's very little information on the story, other than it being about men and women and romance. Because that's not vague or anything. Bae Doo-na's character is a woman who's bad at love, and that's all we get for now. I'm upset about Oh Jung-se, so she'd better get a great co-star to make up for it.
The Romantic starts shooting in May for a release later this year.

Ryu Hyun-kyung, Oh Dal-soo
Via Star News
RELATED POSTS
Tags: Bae Doo-na, Oh Dal-soo, Ryu Hyun-kyung