Bickering behind the scenes of Falling for Innocence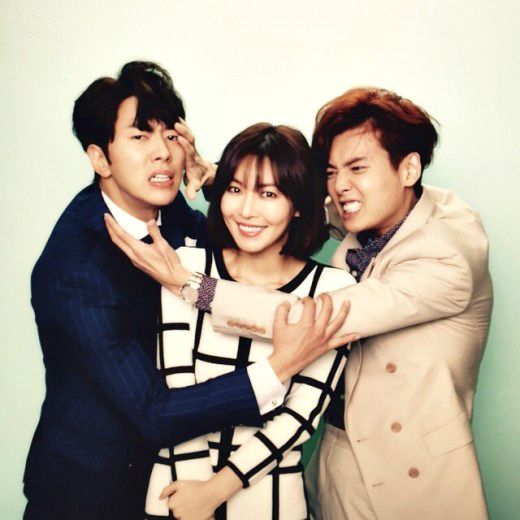 Augh, why is this show not a rom-com? Look how cute they'd be! Apparently JTBC's new spring Friday-Saturday drama Falling for Innocence is going to ignore real-life bromance and adorableness in favor of melodrama. (But why? Can't you see it goes against nature?) It doesn't mean we can't enjoy the backstage goofing-off before things get serious though, since we'll need all the bro-love we can get before Jung Kyung-ho (Endless Love) and Yoon Hyun-min (Discovery of Romance) start fighting over Kim So-yeon (I Need Romance 3) for real.
The drama is about a man who gets a heart transplant and does a complete 180-degree personality change because of it. Jung Kyung-ho stars as a cold, heartless (hur) corporate headhunter who gets a new heart that has "cellular memory" and thus beats wildly for one woman alone. That'd be Kim So-yeon, who plays a sharp, capable executive secretary named… wait for it… Soon-jung (innocence). Of course she is. She's strong-minded and great at her job, and earned the nickname "Iron Secretary" for being strong enough to deal with anything.
Yoon Hyun-min plays her childhood friend, described as a charismatic man with some inner pain. Uh, that's vague. But if they're lifelong friends, I already feel bad for Jung Kyung-ho even though he's the lead. Yoon Hyun-min is already so damn lovable, plus he has to compete with a guy who's known her his whole life? Okay, I'm not THAT worried — he has Fate (and top billing) on his side.
Gong Hyun-joo (Hotel King) plays a corporate headhunter, and Jo Eun-ji (Greatest Marriage) is a detective in the violent crimes unit. I guess that means there will be a crime to solve? Park Yong-gyu (She's So Lovable), Ahn Seok-hwan (King's Face), and Lee Shi-un (Modern Farmer) also co-star.
The "romantic healing drama" will be about the hero's transformation — in the process of falling in love with the heroine, he turns into an innocent lovelorn romantic, which is completely out of character for him. It sounds a little like A New Leaf crossed with Summer Scent, just with less amnesia. It'll be penned by a new writer, and directing is the PD of Big Man, which oddly enough is also about a man and a heart transplant.
Falling for Innocence follows Maids on Fridays and Saturdays in April.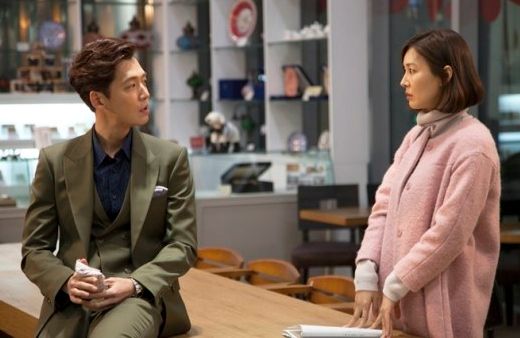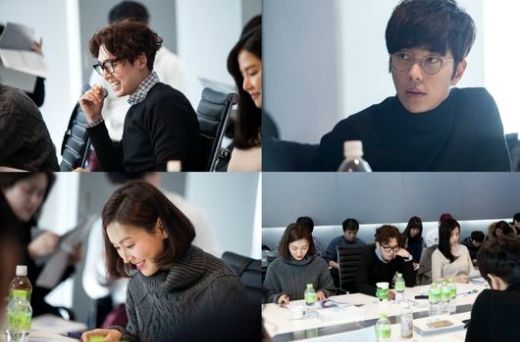 Via TV Report
RELATED POSTS
Tags: Falling for Innocence, Jung Kyung-ho, Kim So-yeon, Yoon Hyun-min