Filming commences on tvN's Superdaddy Yeol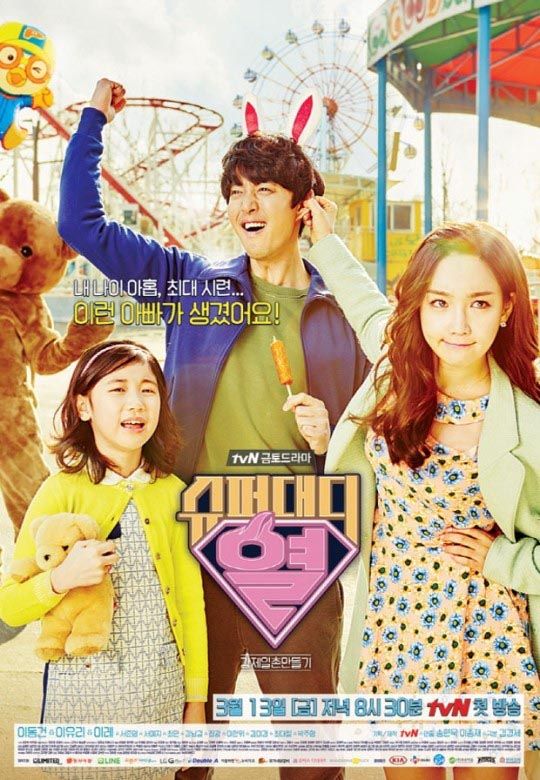 What a cute poster for Superdaddy Yeol, which gives us the main characters in a nutshell: competent Mom (Lee Yuri) with a precocious kid (Lee Re) has to lead (or maybe drag) the good-natured but rough-around-the-edges hero (Lee Dong-gun) into becoming the titular superdad.
The copy on the poster is from the daughter's perspective, lamenting, "At the age of nine, my life's greatest ordeal… is getting a father like this!" Aw, but you're gonna love him so much by the end, I just knoooow it. Enjoy the bickering now, kiddo.
The plot centers around the reunion of our leading man Yeol (the "outsider bachelor") and his first love (the single mom doctor) after ten years, and the little girl who wanted a dad — just, you know, not that one. What ensues is a fun, heartwarming story that arises when you shove people into a sudden new family, and I'm pinning my hopes on PD Song Hyun-wook to make something sweet and sparkling out of this premise, since he did that with last year's sleeper hit Marriage Not Dating.
The photos below are taken from the drama's outdoor shoot over the weekend at an elementary school and also include co-star Han-young (What Is a Mom?). She plays the daughter's teacher who falls for Yeol when he comes to fill in for a one-day teacher role, and she has a quirky, 4-D personality.
The show began filming two weeks ago and is set to premiere on March 13, in the Friday-Saturday slot following Heart to Heart.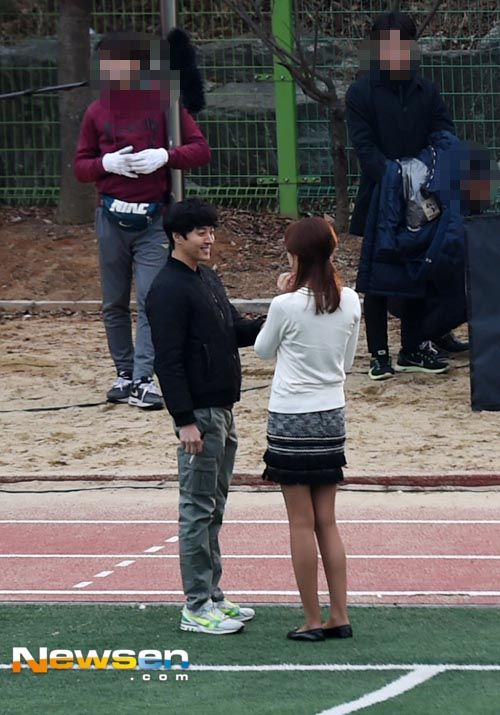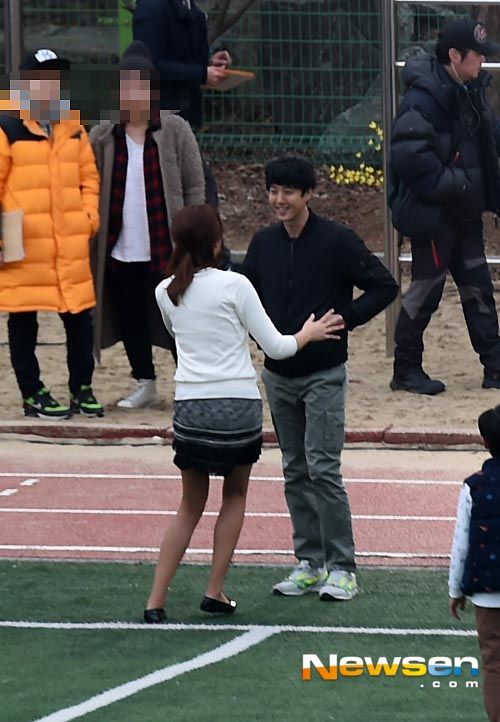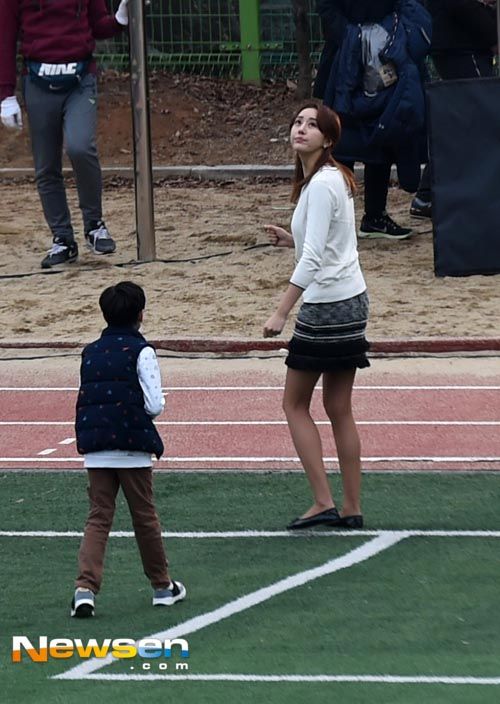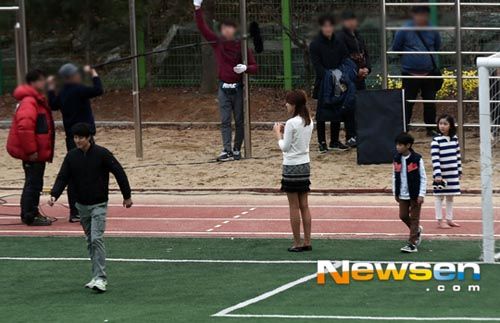 Via Chosun
RELATED POSTS
Tags: Lee Dong-gun, Lee Yuri, Superdaddy Yeol