Kill Me, Heal Me: Episode 12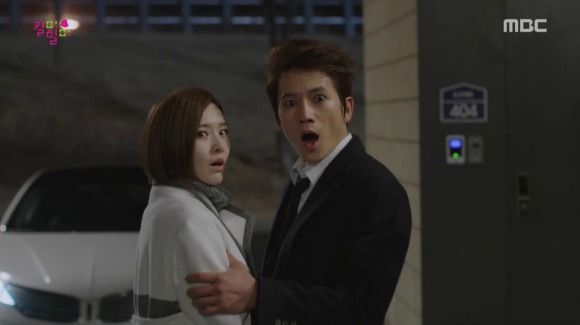 For a change, Do-hyun is not left cleaning up the trail of Se-gi's destruction — instead, he actually gets to reap some benefit from his alter's bold and avant-garde approach to problem-solving. He's surprised to discover that he can even learn a thing or two from Se-gi.
But when you're Cha Do-hyun, the laughs don't last long enough, and although he suffers maybe one step back, it's definitely at least six steps forward.
EPISODE 12 RECAP
Se-gi speeds through a tunnel, his fight with Grandma Seo about saving the other child roiling in his mind. He struggles with a piercing pain in his head and the scene blacks out.
We snap to him by his father's bedside. By his horrified reaction, Do-hyun must be back in control. Dad's fingers twitch, and Do-hyun's transported to a childhood memory: Little Do-hyun makes a mistake at his piano and freezes with fear. Dad picks him up by the scruff of his collar, while present Do-hyun gasps for breath and crashes to the floor, repeating his childhood cries: "I'm sorry father, I was wrong."
Dad asks, "Who did I say would be punished if you keep failing to do it properly?" He throws Do-hyun into the basement, and both Do-hyuns, child and adult, cower. But this time, the memory continues. Another child crouches in the shadows, and little Do-hyun shields him/her against Dad's advance with his own body. Evil Dad kept the child as a whipping boy?
The lucid part of Do-hyun registers the new memory. Who was the other child? The flashback releases him, but now the sight of his father causes the piercing pain again. Se-gi's challenge seeps into his consciousness — to come out, to deal with his past, and find the people who made him this way. Do-hyun vows not to lose to Se-gi, but just as he pulls himself to his feet, men rush in and drag him away.
Do-hyun is thrown to his knees in front of Grandma. She hits him across the face for daring to threaten her son and regrets taking in a "mindless beast." Do-hyun's confusion is evident, and he cuts her short with an apology. But his manufactured story about wanting to see his dad, and his gratitude towards him for saving him in the fire, is in direct contradiction of everything Se-gi said earlier. Grandma notes the difference, not that it makes her any more forgiving. She tells him to get out of her sight.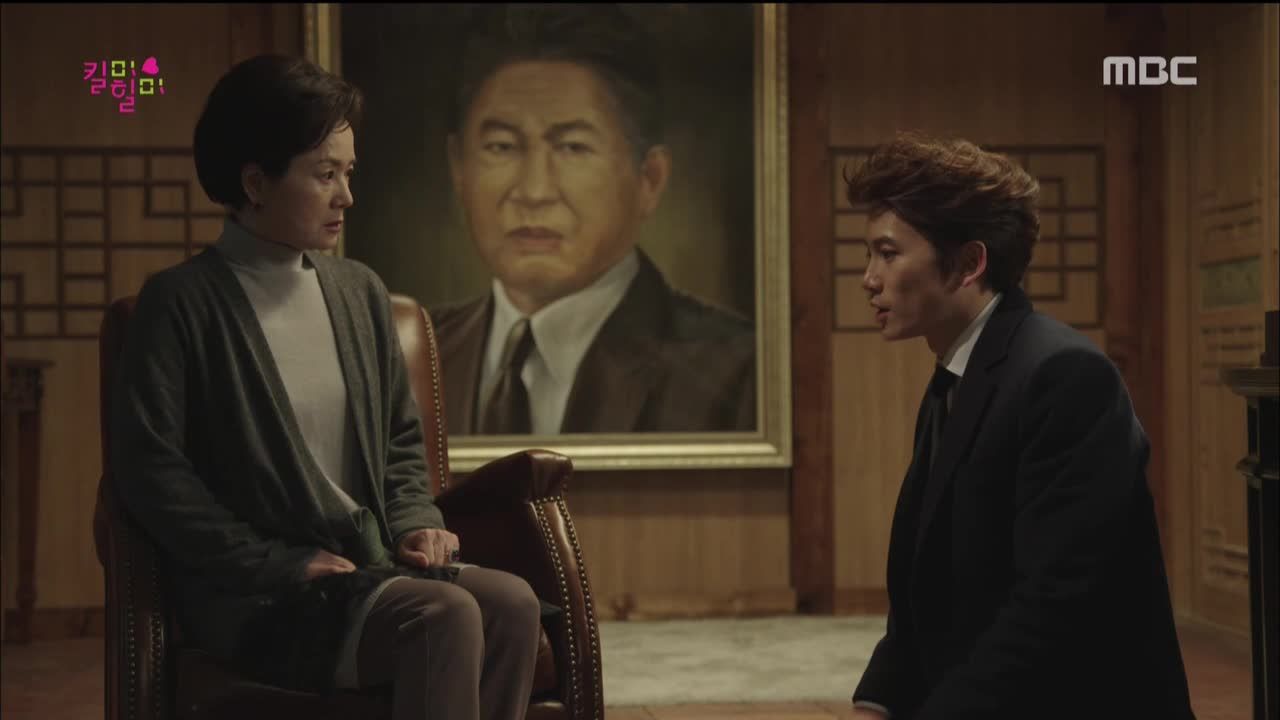 He asks one more question. "When I was young…" Was I abused by my father? he finishes in his head. Out loud, he asks, "Was there another child in Seungjin Group, apart from me?" Grandma stills as she remembers Se-gi's promise to give Seungjin to that child in reparation. You can see the wheels turning in her head.
Ri-on plays innocent with Ri-jin about the material she found on Do-hyun and Seungjin. He claims it's all research for his next project, but secretly palms a photo of Min Seo-yeon (the dead first wife/Mom's friend).
Ri-jin dislikes his subterfuge with Do-hyun, and he admits to pricklings of conscience, to the extent that he even sold the Omega rights to him.
He ushers her out, but she demands again to know why she can't mention the Cha name or Seungjin to their parents, and calls him out on his shifty eyes. He deflects by pointing out that if they found out she was shacking up with a young man, there'd be trouble. They're both rescued by Dad, who arrives to borrow her, and Ri-jin makes threatening faces at her brother behind Dad's back.
Grandma, meanwhile, denies any knowledge of another child. Oh, are we playing dumb? On his way out, Do-hyun asks the housekeeper for his mom, because he has something to ask her. He's surprised to find out she was sent abroad the day before — by Se-gi.
Ri-on burns the photo he pocketed earlier. Min Seo-yeon, smiling and pretty, is eaten up by the flames.
A taxi drops Do-hyun home. But when Do-hyun looks into the driver's face, it's replaced by his father's. The hallucination sends him into a mindless panic, and he scrabbles at the doors in animal terror. He finally stumbles out and immediately throws up.
Inside, he looks for Ri-jin, but his house is empty. Chief Ahn arrives with a grim face, but seeing that Do-hyun is back makes him break into a big smile, and he tells Do-hyun not to worry, Ri-jin is on her way back.
Do-hyun heaves a big sigh of relief. He was worried that she might have been hurt, in case Se-gi had made good on his threat…which reminds him of Chae-yeon.
Chae-yeon wallows in bed and her mom asks her if she really wants to break off her engagement. She cries that she's not certain if Ki-joon is the right man, but is interrupted by a call from Do-hyun. She runs away to take it.
Ki-joon fails to get hold of Chae-yeon, and he figures she must have had a hard time trying on dresses today. His mom says he should've come: "Standing in a dress without her man to see, do you know how depressing that is?" He simply brushes it off as marriage blues.
Chae-yeon asks Do-hyun why he keeps asking about her safety: "Are you my doctor?" Is he calling to push what he said last time? Do-hyun's frown deepens on hearing about Se-gi's proposal to tryst secretly, but he tells her that it wasn't his true feelings so she should forget it. "Think of it as being bitten by a mad dog," he says. With a last apology, he hangs up.
Chief Ahn promises to find out what happened between Se-gi and Grandma. He advises Do-hyun to become stronger, if he wants to overcome his "false image" (Se-gi) and protect his people. Do-hyun tasks him with looking into the existence of a second child at the Seungjin house, before the fire 22 years ago.
The family sees Ri-jin off, and Ri-on grumps about having to drive her. But when Dad offers instead, both siblings scream, "Nooooo!" and Ri-on frantically repents. Dad wonders why their friend Perry hasn't come around, and Ri-on snatches away Dad's phone before he can call him. The parents scold them, and the kids get away before they out themselves.
In the car, Ri-on complains about being dragged into her deception. But he tells her to bring Do-hyun over: "We'll be his friends and family instead of you." He figures that bearing that burden alone must be hard on her.
He asks about Se-gi, and says that he seems dangerous. On the contrary, he's a total innocent, Ri-jin tells him, and he even has a cute side. She smirks evilly as she tells him there's someone more dangerous than Se-gi for him to worry about, but doesn't spoil him on Yo-na. Hahaha.
Do-hyun sees Chief Ahn off, and his car pulls out, Chae-yeon pulls in. She runs straight to Do-hyun and, to his confusion, throws her arms around him.
Ri-jin and Ri-on arrive just in time to see this cozy display. Ri-on interprets the scene in front of them as a melo, and asks his sister what her part is. Cursing Se-gi, she says, "I'm going to film Love and War."
No kidding. Ri-jin the human cannonball flies at the couple, tearing them apart. Getting into her role and thinking Do-hyun is Se-gi, she rips into him for being a terrible human being and cheating on her with a woman who's engaged. She turns to Chae-yeon and apologizes.
When Do-hyun tries to get a word in, Ri-jin seizes him by the ear and tells Chae-yeon, "I'll throw this rubbish away" and drags him in, ear-first.
From his car, Ri-on coolly observes that her emotional line isn't melo yet, and smiles to himself.
Inside, Ri-jin releases Do-hyun's ear. She scolds "Shin-gun" roundly for violating their deal to preserve Do-hyun's reputation, and threatens to deduct points if he continues. As Do-hyun begins to understand, his frown grows into a smile. She yells at him for that, too, and is impressed by his "acting" — she seriously thought he was Cha-gun just now… and slowly stutters to a stop as she realizes, "Cha-gun…?"
Solemn now, he takes her hand, holding it in both of his. "I'm Cha-gun. I came back," he confirms. When she just stares, he wonders if she's disappointed. In reply, she hits him, and starts bawling. In a long wail, she tells him how worried she was that he wouldn't come back, and how she was afraid it was all her fault.
Do-hyun folds her into a hug, and promises, "I won't be late again." Amidst her tears, Ri-jin says if he's really Se-gi pretending to be Do-hyun, he's totally dead. He's a little teary himself.
Holding her face in his hands, he presses a soft kiss to her forehead, and wipes the tears from her cheeks.
The next morning, Ri-jin reports to Do-hyun about what happened in his absence. He asks what went down between Se-gi and Chae-yeon, and her guess is that there was nothing. She tells him of Se-gi's words to let her trust in him dictate her imagination, and Do-hyun notes she trusts him a lot. Ri-jin laughs that he's being jealous, and not even denying it anymore. He just smiles happily.
He asks her to explain the Se-gi Wheel of (mis)Fortune, and hearing the result sends him into a pink haze of happiness. She reminds him that it was declared invalid, and he objects, "Why are you going against God's will?" She explains that she bought Se-gi's good behavior by annulling his loss on the wheel. And now it's Do-hyun's turn to make an effort, she says.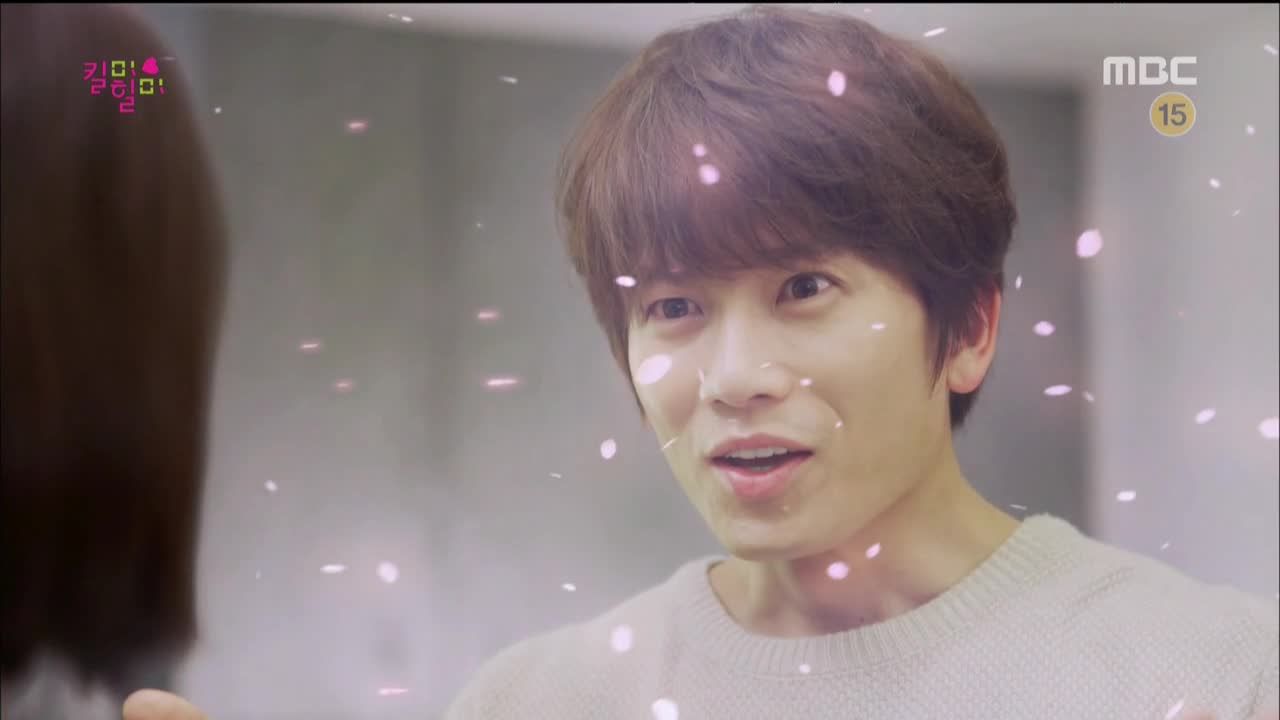 She persuades him to dress more consistently with his recent style (in other words, more like Se-gi). To placate his ego, she words it as keeping all his charms while adding Se-gi's on top of them. But when she goes for the hair, he draws the line: The hair stays down.
At the company, Do-hyun is weirded out by his fervent female attention. She tells him that he's got the appeal; he just didn't know it himself. He's then greeted by (HA!) Ki-joon's secretary, who has reinvented himself in the image of Se-gi.
Once he goes on his way, Do-hyun can't contain his amusement. That's how he should be doing it, Ri-jin points out — with conviction.
Next they meet idol JI. Ri-jin gives him a quick run-down of yesterday's events, and how Se-gi recruited him as a lead actor without Ki-joon's approval. JI offers him an enthusiastic bow, and thanks him warmly for his encouragement. In fact, he was so moved by it that he voluntarily has declined the lead and taken on a smaller role, to build his acting from the bottom up. JI begs Do-hyun to show him again his rousing "You can doooooooo eeeeeeeeeettttt!" cry. After a few false starts, Do-hyun manages it, to everyone's applause.
Ki-joon praises Do-hyun's recent achievements in a staff meeting, and Do-hyun allows himself a small smile. Afterwards, he observes to Chief Ahn that he had been nervous today, but found out Se-gi actually did some good. Loyal Chief Ahn says it was a joint effort, and credits it to having devoted supporters. He attributes Se-gi's fearless behavior to faith that Do-hyun will take care of the consequences. Not sure that's a laudable thing, but okay. He also says that Ri-jin accomplished no mean feat in taming Se-gi.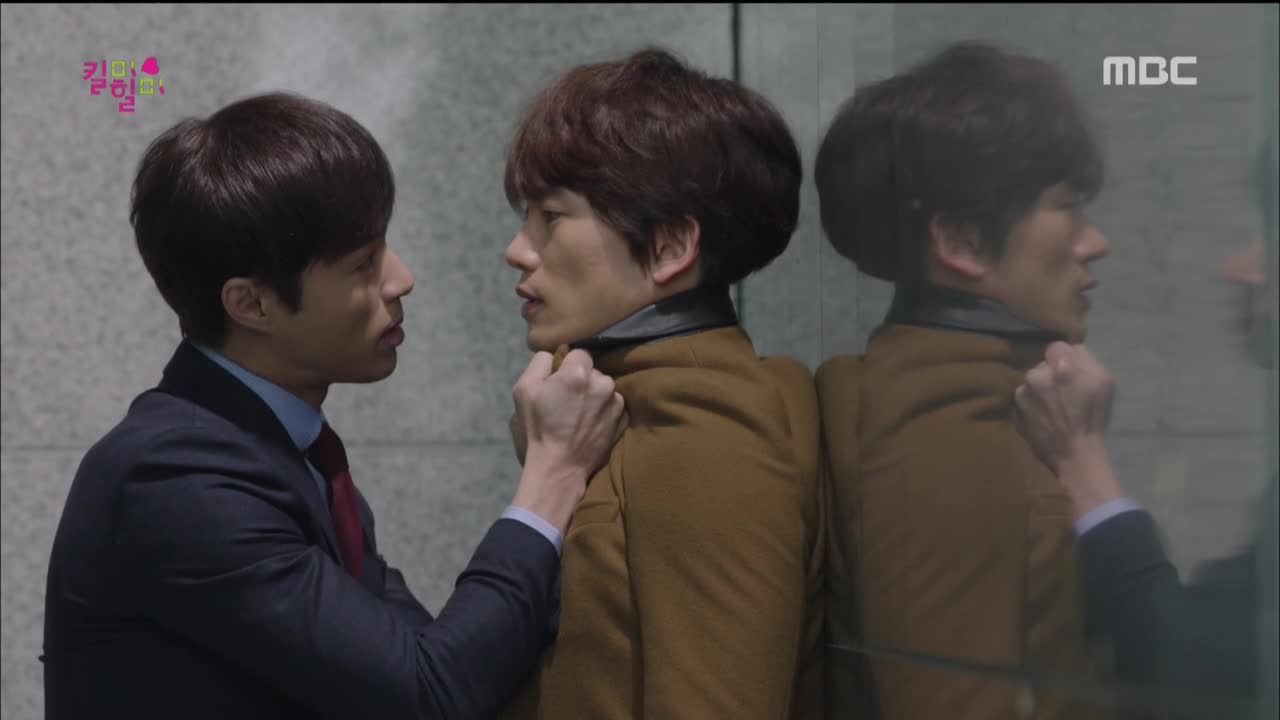 Ki-joon comes by for a word with Do-hyun, and pushes him against a wall, demanding an explanation for his car being outside Chae-yeon's house the other night. Do-hyun says there's a misunderstanding, and clarifies that he no longer harbors any feelings for Chae-yeon.
"Hyung, you've become weak," he observes. If they had conviction and trust in their relationship, he points out, they wouldn't be affected by outsiders.
Ki-joon is updated by his secretary on Do-hyun's life in the U.S. He used to have a close friend in college called Alex, but they cut ties before graduation. But strangely, at that time, he wired a large amount of money into Alex's account. Ki-joon tells him to track this Alex down for more information.
Chae-yeon bumps into Ri-jin and wants a word too. Ri-jin apologizes for the night before, eliciting a sharp little smile from Chae-yeon. She tells Ri-jin not to be mistaken in Do-hyun's intentions: He's only using her to get Chae-yeon's attention. This girl sure knows how to make it all about her.
Ri-jin reminds Chae-yeon that she's already engaged to Ki-joon, and there's nothing else to say. Do-hyun calls her just then, to come home, so she excuses herself.
Do-hyun and Chief Ahn watch silent video footage that the chief obtained of Grandma's study. Do-hyun says this kind of behavior isn't Se-gi's usual style of troublemaking, so there must be a different reason. Chief Ahn brings out a recorder, which a flashback reveals he slipped into Se-gi's pocket that night. Now, they listen to the audio of the encounter and the video makes sense.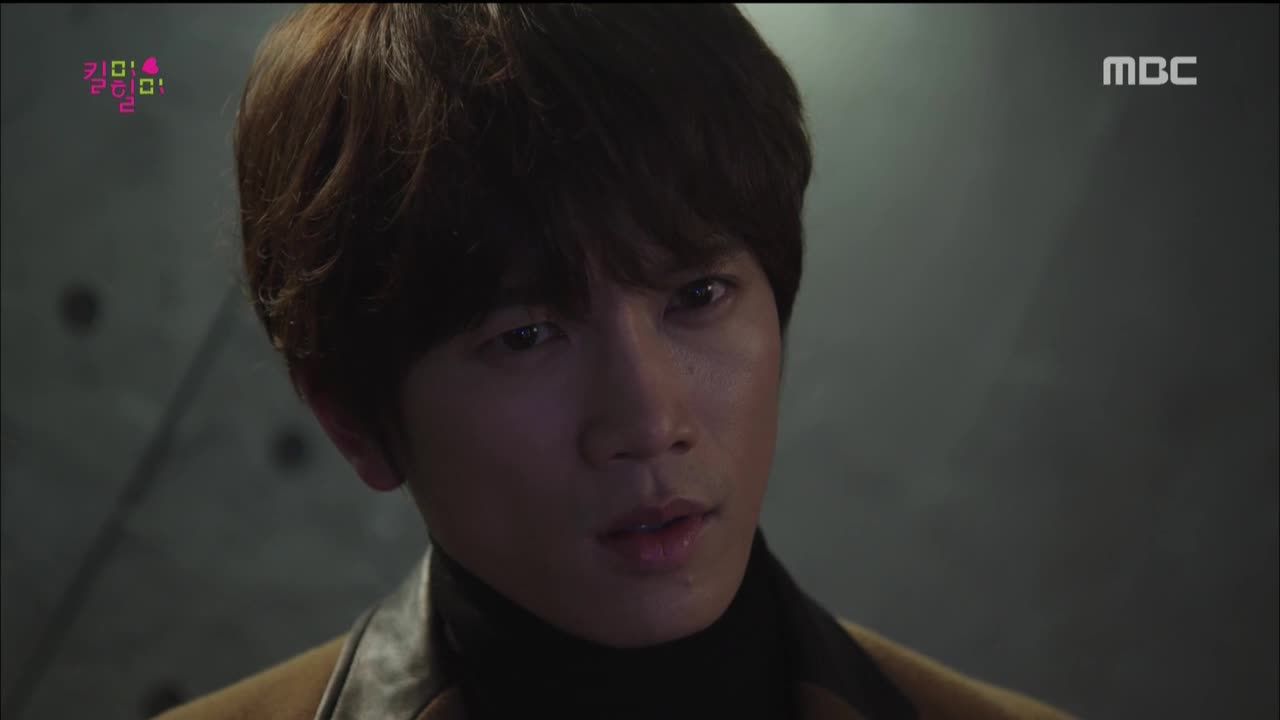 Do-hyun fixes on Se-gi's words about "that child" who should have been saved, and with increased perturbation, he compares it to the answers Grandma gave him.
In her study, Grandma also thinks about both conversations, and the difference between Se-gi and Do-hyun. She heads to Dr. Seok's office.
Dr. Seok is pleased that someone from Do-hyun's family is finally asking after him. She cuts to the chase and asks what's wrong with him. He tells her about Do-hyun's DID, and the likelihood of it being a result of unbearable childhood trauma. She looks shocked.
Do-hyun asks Chief Ahn if he found out who worked at the Seungjin house before the fire. The chief reports that, strangely, all those files are missing, as if they were deliberately erased.
Ri-jin arrives and Do-hyun takes her aside. He says he heard from Chief Ahn that she met with his mother, which she hadn't told him about. He asks if she has any idea why Se-gi sent her away.
Ri-jin is reluctant to answer. Eventually, she admits that his mom had been a bystander to abuse, and tells him about how she uses that knowledge to survive in Seungjin. "Se-gi — that is, Cha Do-hyun, I think you were abused," she says.
Do-hyun has a moment of anger, and asks her if she thought he was so weak that he couldn't handle it. She demurs — she didn't want to shock him with the sudden revelation. But Do-hyun tells her he already knew. He vows to find out more, and become stronger, "Until I no longer need an existence like Se-gi."
In the bathroom, mirror-Se-gi issues his challenge to Do-hyun again. Isn't it time to deal with the past now? This time, Do-hyun has answers.
Do-hyun: I agree. From now on, I'm thinking of finding my lost memories, and the truth they're hiding.
Se-gi: Shall I do it, or will you?
Do-hyun: Of course, I'll do it. Whatever the truth is that I must face, I'm not going to hide or run away now.
Se-gi: Do you have the courage to face that memory?
Do-hyun: Of course.
Se-gi: Can you handle that pain?
Do-hyun: Of course. Your memories will soon be my memories. The pain that you endured will soon be my pain. If you did it, I'll do it too. Because you'll soon be me. I'll say it again: I will soon be you.
Do-hyun leaves, and Se-gi's reflection remains.
The next day, he checks in with Chief Ahn, and finds out that Ki-joon's dad and Do-hyun's mom are also looking for that child. Their conversation is cut short when Grandma summons Do-hyun to her house.
He wonders if it's something to do with his dad — but the very thought of him brings on a spasm of terror, and Ri-jin rushes to his side. He takes some time to calm himself down.
Do-hyun enters Grandma's study. He resolutely begins to tell her about his condition, but she cuts him off. She tells him to give up his company position and go back to the States, because she can't leave Seungjin to him when she doesn't know which person he is at any given time.
He's astonished that she knows, and she only pours scorn on him, calling him a weakling and a monster. Ugh.
He asks, "Did you even once think of me as your grandson, Chairwoman? Not as Father's stand-in, but your grandson, your family, or a person? Did you ever think of me that way?"
Ri-jin descends the steps into the wine cellar — aka the basement of horrors — on an errand for the housekeeper. Oh no, this is going to be bad. She finds the wine, but as she turns back, the room darkens around her and the sound of rubbing chalk fills her ears. In the furthest recess of the cellar, she sees a vision of a child scribbling on the wall, discarded toys lying around her.
"What… is this?" she thinks. The figure turns around, and Ri-jin looks at her own younger self.
Do-hyun informs the chairwoman that he'll stay in Korea — he has things to do. "What can you have to do but receive treatment?" she asks him, full of disdain.
But that's exactly what he means to do. He tells her he will recover his lost memories, and put his shattered heart back together, to see what kind of picture it makes.
"I am not a stand-in for my father. I am not a dog that will guard Seungjin, nor am I a monster," he tells her. "I am just Cha Do-hyun."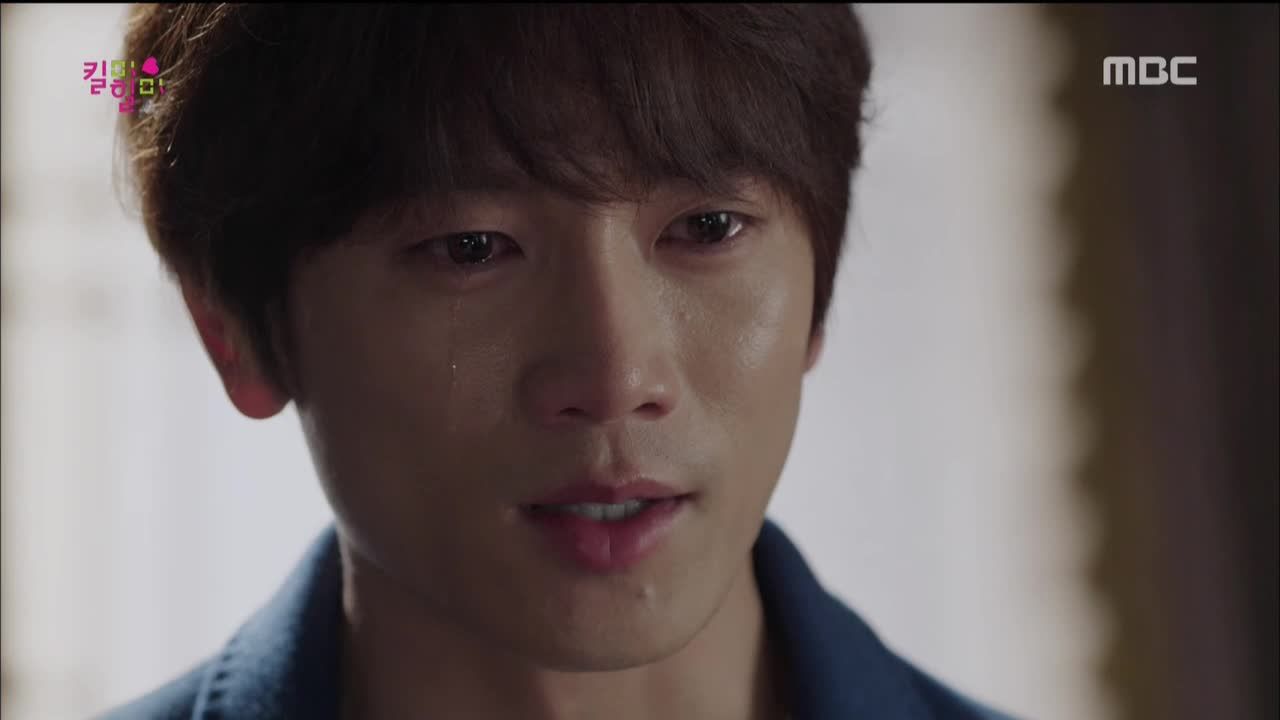 COMMENTS
Badass. That's a declaration of war, and we arrive at Do-hyun's great turning point. He finally knows whom he must fight, and it isn't himself. It's exciting because until now, he's been so wrapped up in fighting Se-gi that he didn't realize the (literally) self-defeating nature of that battle.
The latest mirror-encounter hauntingly bookends Se-gi's one-sided conversation in Episode 10. But increasingly, as the walls between their consciousnesses dissolve, Se-gi gets through to him. It says something about how closely related the two of them are, and how much they mirror each other. As equals and opposites, Se-gi's strengths are Do-hyun's weaknesses, and vice versa. So this time, with the clarity of knowing who to point his sword at, he hears and answers.
The bathroom-setting of these encounters started off as a seemingly random choice. But there's a reason why their most significant face-offs happen there, as it becomes the perfect collision of metaphor and their internal reality. With nobody but the two of them (who are really one person), it's as close and private as if it were in their own heads. They face each other at their most stripped-down (again, also literally), the mirror marking the barrier between their internal and external existences. If reflections are distortions, theirs are becoming increasingly truer. When Do-hyun tells his image, "I will soon be you," it's the crest of his conviction — the moment he fully believes in himself.
Now that he's chosen the path of fighting, I'm glad to say goodbye to the Do-hyun who is always sorry. Wasn't it great to see Do-hyun have fun? It's still stealthy half-smiles and private amusement, but the lightening of his whole being was unmistakable and so, so welcome. It's like watching him discover the world for the first time, and it's so warming after how invisibly he's lived so far. Even though they're small things, like waving at the ladies or doing a war-cry for JI, for him they're big changes. He holds himself apart from the world, living under the cloud of his condition, but he's beginning to take tentative steps back into it.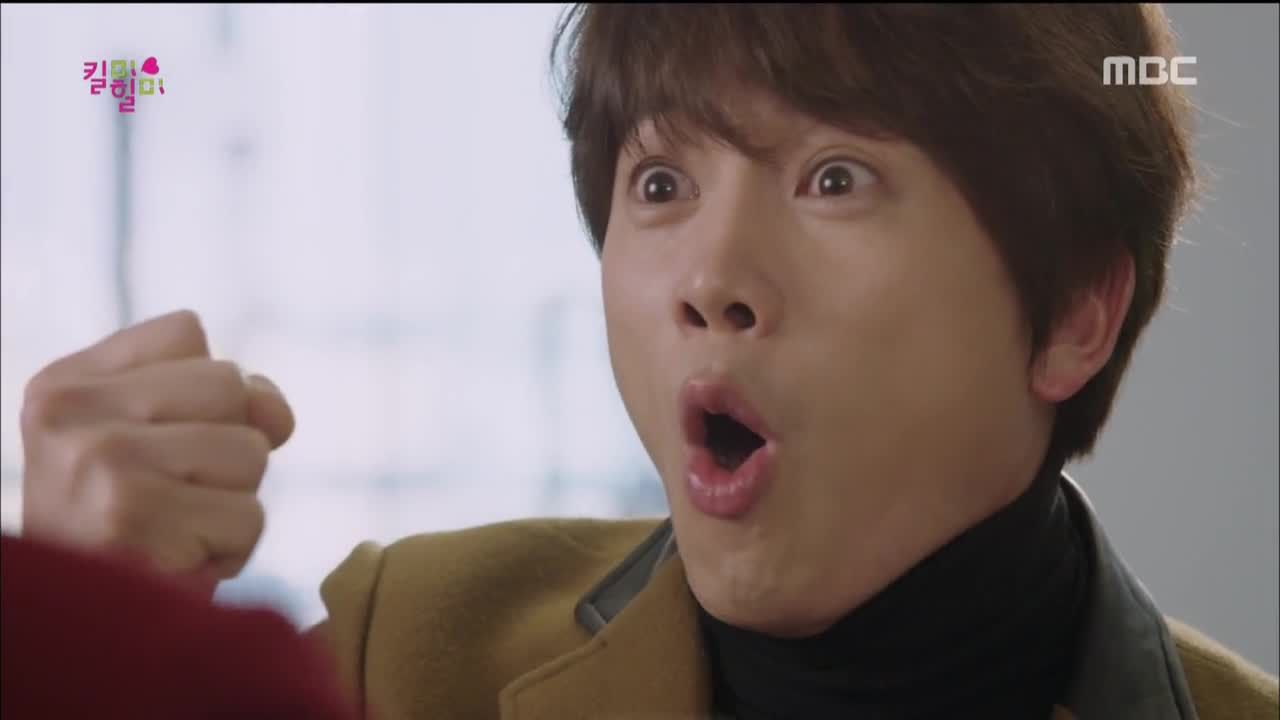 Perhaps because we're finally seeing him change, it's more evident than ever that Do-hyun is missing a lot of pieces. With just a shard of memory restored, the very thought of his father raises a primal reaction in him of panic and terror. The abuse has frozen him into a trap he's never been able to escape from, because it's in his own mind — a loop of terrible fear, created by his dad to control him. Evil Dad is a classic abuser, with his sorrowful tone and effortless reframing of all things as Do-hyun's fault. You made me hurt you, says the abuser. The whipping-boy aspect is even more twisted. Until now, his dissociation cushioned him from having to deal with the memories, but if he's going to seek out more, he needs to cope with his buried programming.
I've wondered before whether Do-hyun's and Ri-jin's fates could have been reversed. Ri-jin has suppressed the memory as well, but she doesn't suffer the way Do-hyun does. Why? The obvious answer that we now know is that they didn't have the same abuse experience, and that may be why she has a fight response to crisis, which as an adult, she's turned into efficiency and management. That's not to say Do-hyun is weak, simply that the way they process trauma is different.
But Do-hyun has a critical ingredient which I think may well be at the root of his dissociative response: guilt. The guilt added to his fear creates the unbearable internal dissonance that causes him to shut down, while new identities to peel off to absorb it. Cha Do-hyun is such a principled character, it's easy to see he had the same kind personality as a child. And as a child, the punishment matrix his father created was one that targeted Do-hyun's most core trait, his sense of responsibility. And his child-self wouldn't have known that he wasn't to blame — either for his father's "suffering" or for the punishment meted on Ri-jin. I honestly think his fracturing was in some sense inevitable. But there's hope — adult Do-hyun knows better. He can deprogram.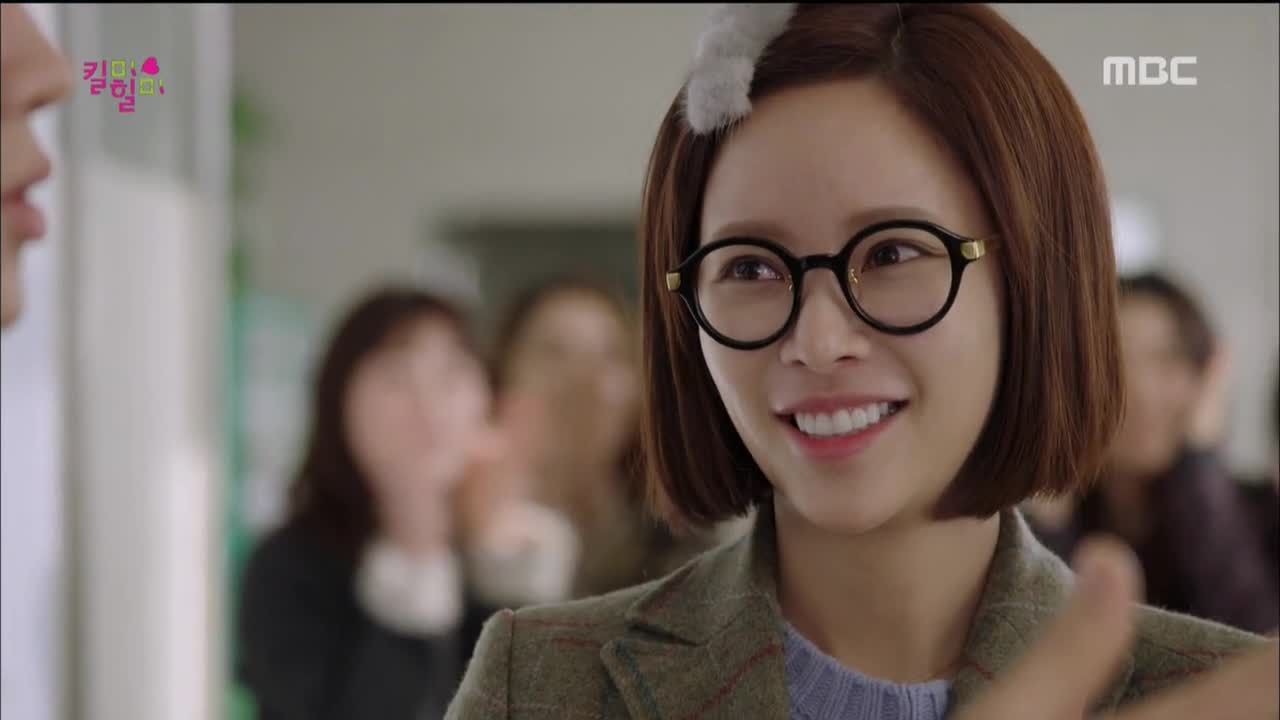 I'm burying this part in the middle so I don't start or finish on an angry note, because…what the hell, Dr. Seok? I don't expect ethical perfection or absolute realism from dramas and I wouldn't normally complain about it, but from a show that's done such a sensitive job otherwise, I'm outright angry with Dr. Seok/the writer. Patient confidentiality is actually small beans, because more importantly, Dr. Seok knows that Do-hyun's priority is to hide his condition from his family. Any halfwit practitioner knows that if abuse occurs, the chances of it being perpetrated by a family member are high. So telling Grandma is not merely counterproductive, but potentially quite dangerous — more so when you consider that a chaebol family has both need and resources to hush up an inconvenient scandal.
So why Dr. Seok's common sense flew out the window, I don't know. Grandma could have found out in any number of ways, and she had enough firsthand proof to figure it out herself (and didn't she?). Badly done, Show. Badly done, indeed.
I want to talk about Ri-jin, especially since I don't want her to get underrated just because Ji Sung is killing it (he really is). With her innate ability to get things done and function in crisis, she's Do-hyun's anchor. She gives him back his missing time, and is the bridge between him and his other selves. It's only when the crisis passes that she lets it out. So when she breaks down after confirming he's really Do-hyun, it's the same driving emotion as in her rooftop breakdown after Yo-sub's suicide attempt. She actually becomes one of the pieces Do-hyun has to keep picking up after his alters come out. But as long as he comes back, that's enough for her. I love this aspect of Ri-jin that doesn't need Do-hyun, but chooses him.
I have a soft spot for the conceit of that person you allow yourself to be weak in front of — it requires such a huge amount of trust for a person to be okay with putting down their innermost walls. Ri-jin is that person to Do-hyun, but he is also that person to her. Although circumstance forces their hands, Ri-jin and Do-hyun still actively choose to be open and frank with each other, and to me, those are the best types of relationships. If it's grounded in trust, it will survive the trials of mental illness, meddling, and soulless matriarchs.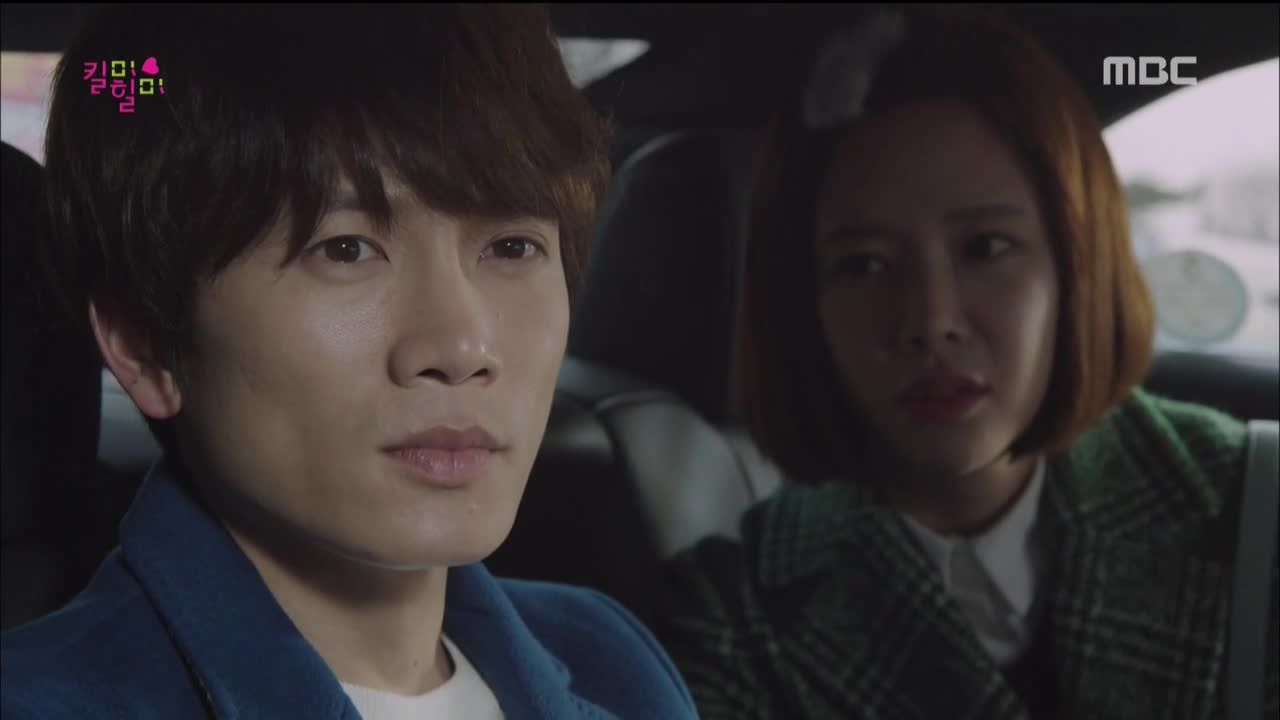 RELATED POSTS
Tags: featured, Hwang Jung-eum, Ji Sung, Kill Me Heal Me, Park Seo-joon