Kill Me, Heal Me: Episode 13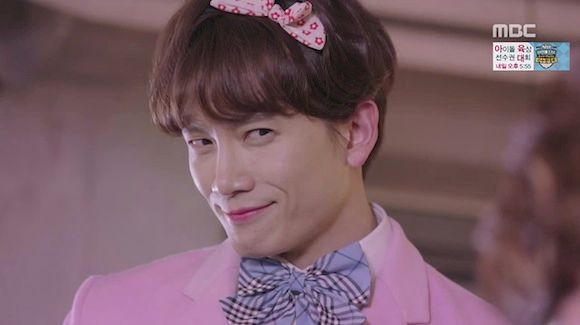 It seems clear that Ri-jin and Do-hyun like each other, but the obstacles in their path are numerous and daunting. The full truth of the past continues to evade them, and the more they think about the future the darker it seems. But Do-hyun is set on his path, determined to shoulder the burdens that were once too much for him to bear. And Ri-jin is determined to fight for her love—even if it means punching Fate (and possibly a few other people) in the face.

EPISODE 13 RECAP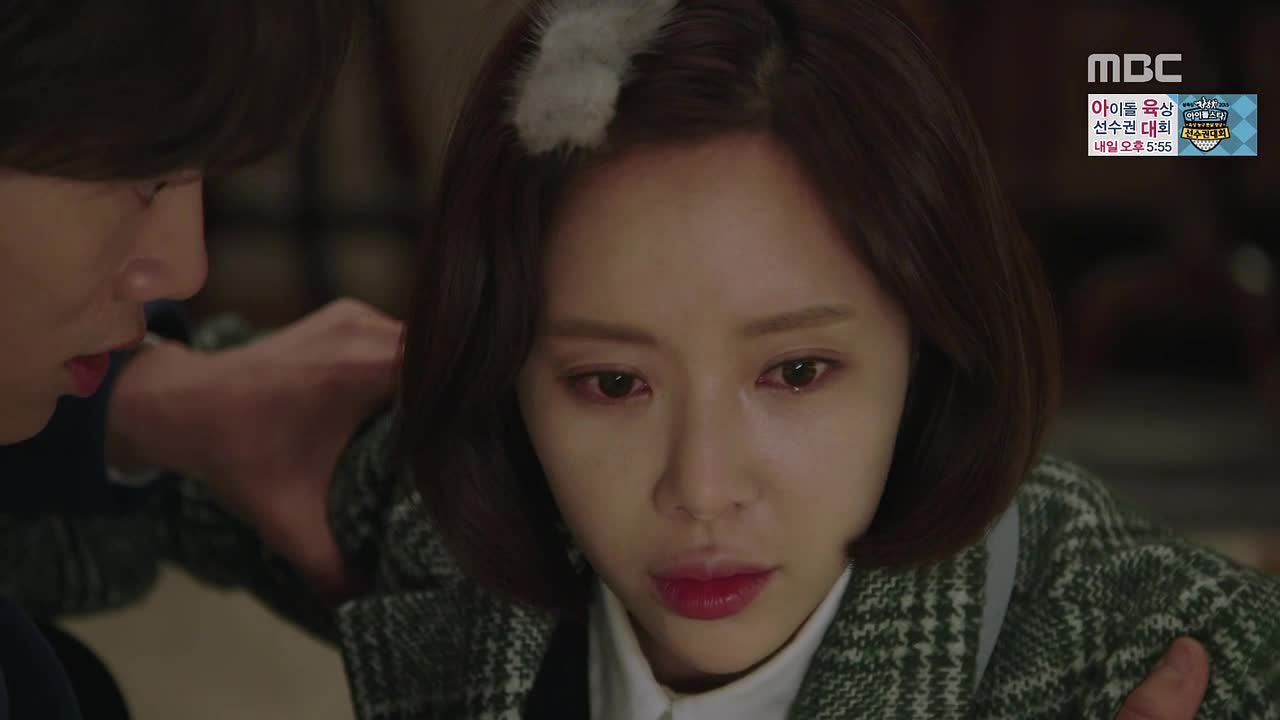 After showing Grandma Seo his new determination, Do-hyun goes looking for Ri-jin. He finds her in the basement, sitting motionless as her buried memories resurface. She tells Do-hyun she's fine, but when she tries to stand up she faints and falls against him.
Do-hyun calls Dr. Seok to his apartment to check on Ri-jin. Dr. Seok doesn't seem very worried, but he asks Do-hyun to take extra care of Ri-jin. Though she's tough now, she used to struggle with limiting her empathy for patients. Dr. Seok makes fun of himself for worrying like a father, but his concern is both genuine and touching.
Ri-jin sleeps fretfully, her dreams troubled by fragments of her traumatic past. Do-hyun gets up to make a call, but Ri-jin calls out to him, still deep within her nightmare: "Don't leave. Play with me."
Do-hyun grasps her hand in his and promises to stay by her side. He'll look after her now, he says, so she shouldn't worry about anything and just rest.
In his room in his parents' house, Ri-on bolts upright, wondering if he had a nightmare. He returns to his story, narrating while we return to Do-hyun keeping watch over Ri-jin. Ri-on writes that the thread of memory, once it begins to unwind, will not stop until it reaches an end—whatever that end may be.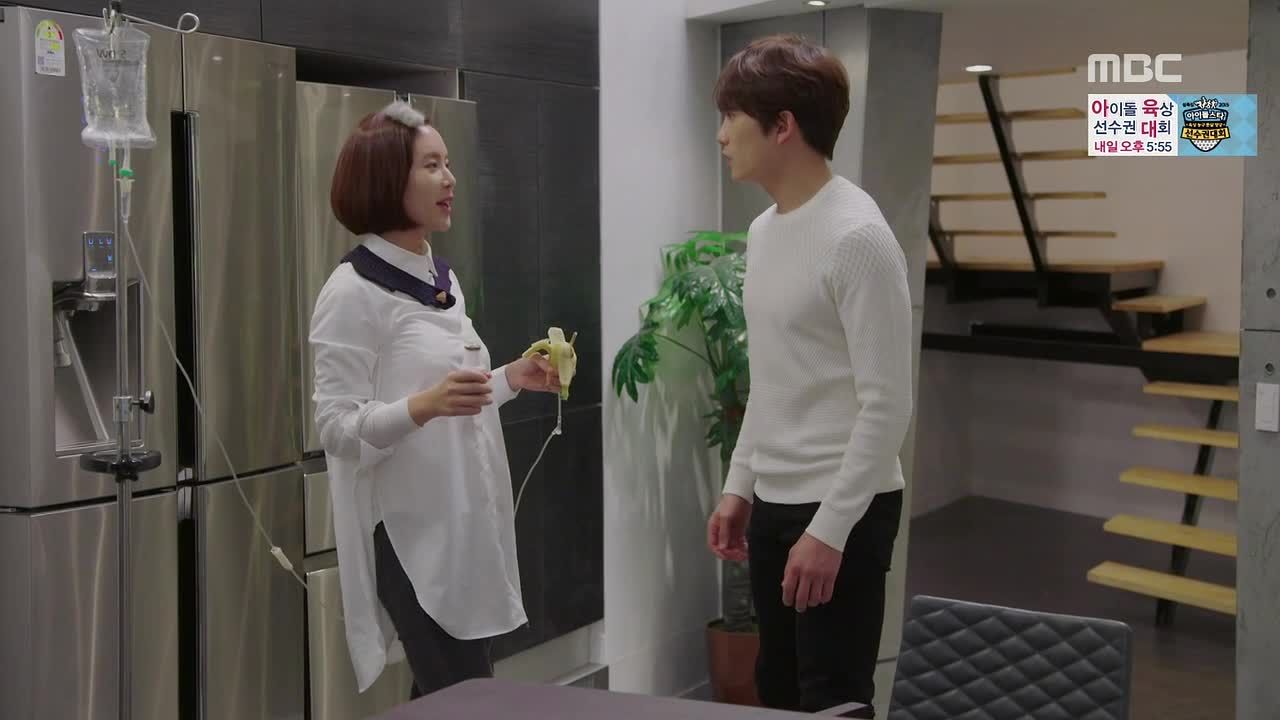 When Do-hyun wakes up, Ri-jin is gone. He finds her downstairs in the kitchen, looking quite chipper considering her difficult night. She roots through the fridge and says she wishes she could have some of her mother's cooking.
Looking very downcast, Do-hyun apologizes for getting Ri-jin involved in his business. She teases him for being all serious, and tells him that she already told her parents the truth about her staying in Korea. Ri-jin then declines Do-hyun's offer to take her home, saying that if he's truly sorry he should buy her a meal instead.
Do-hyun treats Ri-jin to samgyeopsal and soju, feeding her a lettuce wrap with a shy smile that just kills me. He asks about Ri-jin's nightmare, but she tells him to keep the serious talk for later. She has someone else who interprets her dreams: Ri-on.
This leads naturally to a discussion of Ri-on, and all of the interactions Do-hyun has had with him so far begin seem suspicious in light of what Do-hyun now knows. He asks what kind of person Ri-on is, and Ri-jin replies that even she isn't entirely sure because her brother has so many different sides.
Do-hyun wants to ask if Ri-on is Ri-jin's biological brother, but he stays silent and instead chides Ri-jin for drinking so much right after being ill. Ri-jin replies that you would have better luck telling a dog to stop eating poop than getting her to eat samgyeopsal without soju—a girl after my own heart, this one.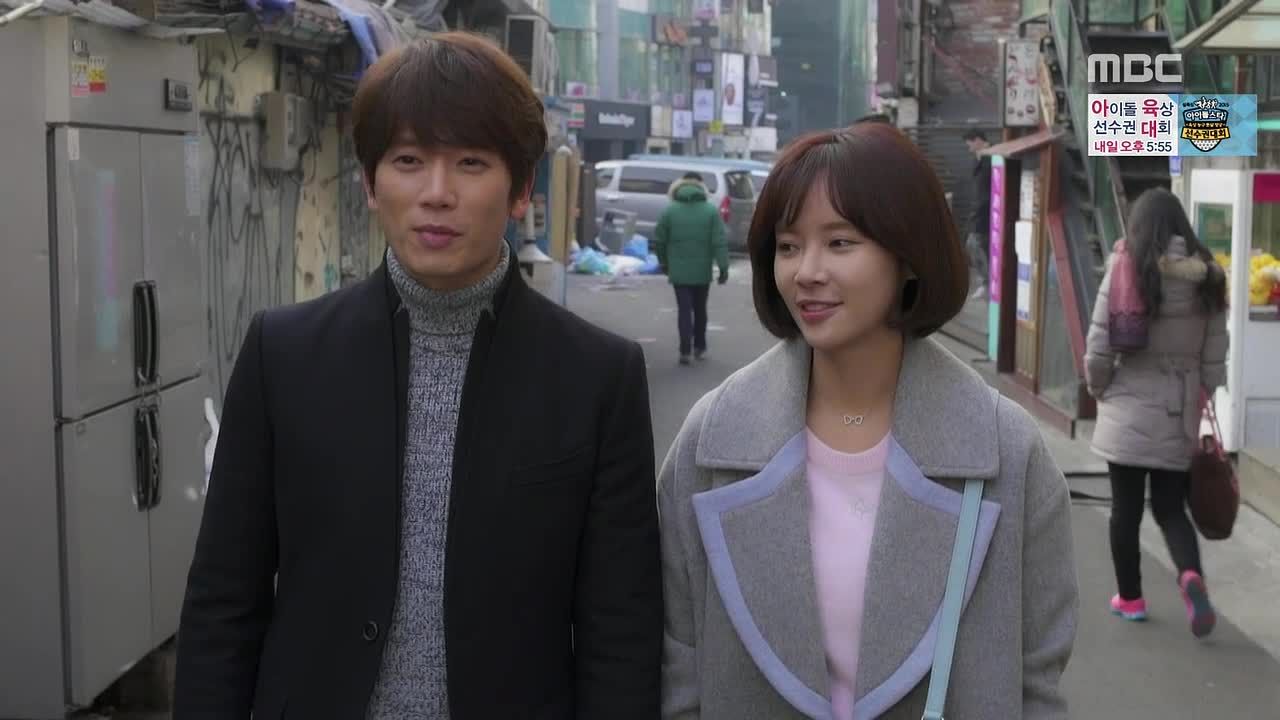 As they meander along the street, Ri-jin asks if Do-hyun is worried now that he's no longer the vice president of ID Entertainment. Will he be fine without the money he's accustomed to? Do-hyun replies that he can always sell the expensive goods Se-gi has collected over the years.
Do-hyun explains his plan, which is to find the child he thinks was in the basement with him. Ri-jin approves of this plan, simple and straightforward as it is. She realizes she forgot her phone in the restaurant, and sends Do-hyun ahead to the café to order her coffee.
But Do-hyun pauses in front of a storefront advertising tarot card readings. His eyes light up, and he heads inside.
The tarot reader (cameo by comedian Ahn Young-mi) greets Do-hyun by complimenting him on his good looks. She offers to tell his fortune, asking Do-hyun to concentrate on the girl he likes as he chooses the cards.
The person she describes sounds a lot like Ri-jin: a girl with a bright personality and a strong mind, who makes Do-hyun feel at ease and is like a ray of sunshine in his life. The other cards, however, predict many obstacles in the way of their love.
The final card is the Wheel of Fortune (look familiar?!), which represents an unavoidable fate. Their love may come to fruition, says the seer, but not without pain or hardship.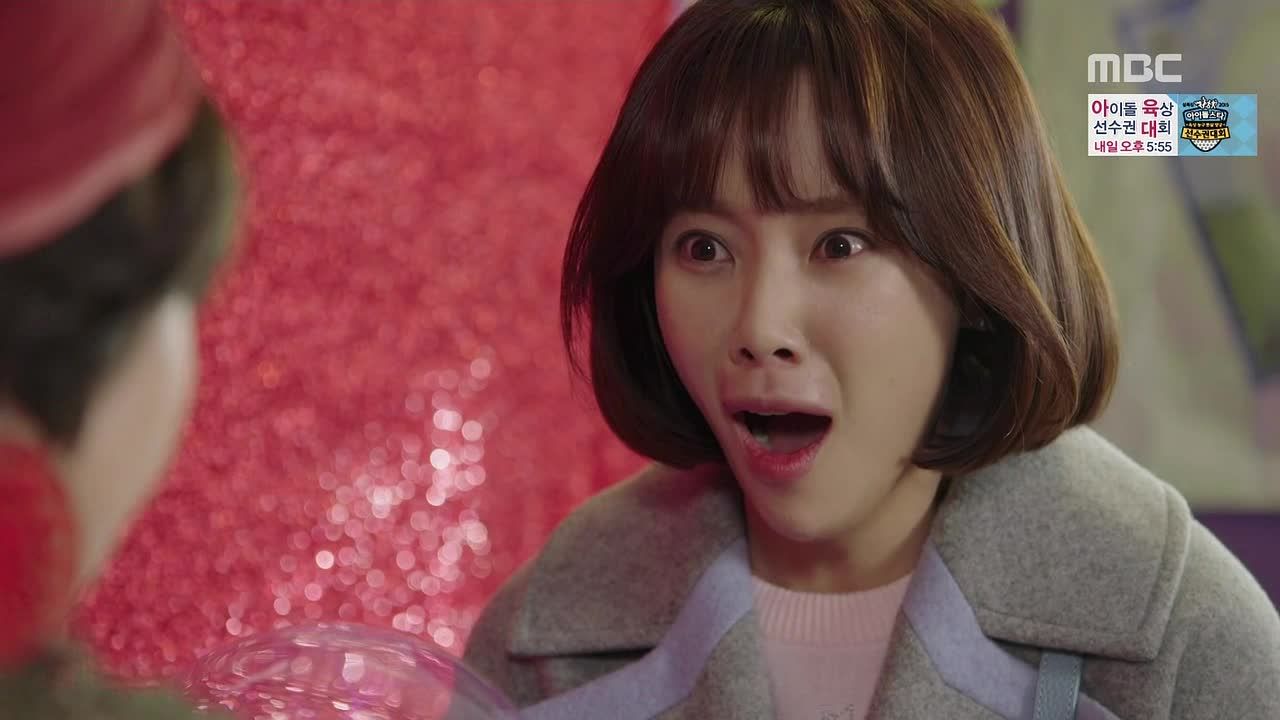 No sooner does Do-hyun leave the shop than Ri-jin walks by. She also walks in to have her fortune told… only to hear that she's juggling too many men. HA! The Force is strong with this one.
The next card is Death, which according to the fortune teller represents Ruin, or a great catastrophe. Ri-jin should give up on love and focus on work instead, or else her pursuit for love will end in ruin.
"That's invalid!" Ri-jin screams, just like Se-gi after his homemade Wheel of Fate chose Do-hyun. "Pick again!" Sorry dear, the cards have spoken.
Ri-jin meets Do-hyun at the café, where he's doing in an Internet search on the reliability of tarot card reading. When Ri-jin swipes his phone to see what he's looking at, Do-hyun tries to grab it back and they get entangled in a heart-pounding embrace.
Back at the apartment, Do-hyun asks Ri-jin why he's only supposed to call her when he needs her. Hasn't she ever needed him? Do-hyun asks to be more than a patient—he wants to know if Ri-jin can come to see him as a man.
Ri-jin's answer is to invite Do-hyun to take a trip with her on the "Snowflake Train." He can learn more about her, and they can become closer friends. They agree to meet in thirty minutes for their date, but as soon as Do-hyun starts to pack he gets a call from Chae-yeon. Excellent timing this girl has.
Chae-yeon has had a few drinks, and wants Do-hyun to come see her. He tries to refuse, but she threatens to break off her engagement with Ki-joon and tell the family and even the tabloids how Do-hyun tried to seduce her.
Ri-jin comes downstairs, ready for the trip, when Do-hyun tells her he won't be able to go. He feels responsible for Chae-yeon because Se-gi has her so mixed up, and so he's going to meet her even though he doesn't have a plan. Ri-jin sends him off, but once he's gone she jumps up and down in frustration at having their romantic getaway canceled.
After meeting Chae-yeon in a hotel bar, Do-hyun tells her this is the last time he'll come out to meet her. Chae-yeon asks if he'd stay away even if she harmed herself, showing just how broken up she is. She reminds Do-hyun that he was the first to hold out his hand—so why is she the only one feeling cast aside? Do-hyun claims that he momentarily lost his senses, but Chae-yeon says she finally knows whom she really likes.
Meanwhile, Ki-joon's mother and Chae-yeon's mother walk arm-in-arm through a hotel lobby after getting massages. Ki-joon's mother happens to see Do-hyun escorting a drunk Chae-yeon away from the bar.
Ri-jin drinks a few beers alone in Do-hyun's apartment, still looking for a way around the fortune teller's advice to give up on love. "Tomorrow I'm going to church," she decides, cracking me up.
Ri-on and a friend are eating dinner with some pretty ladies, and Ri-on tries out an original Se-gi pick-up line ("You called me a very long time ago"). Everything seems to be flowing well, until Ri-on gets a call from Ri-jin asking him to take her home. He goes running out as soon as he hears that she fainted and had another nightmare.
Do-hyun arrives back at his apartment to find Ri-jin gone. She left him a note saying that she's taking him up on his earlier offer of a break. She asks him to understand, and promises that she didn't leave because she was mad about their canceled trip.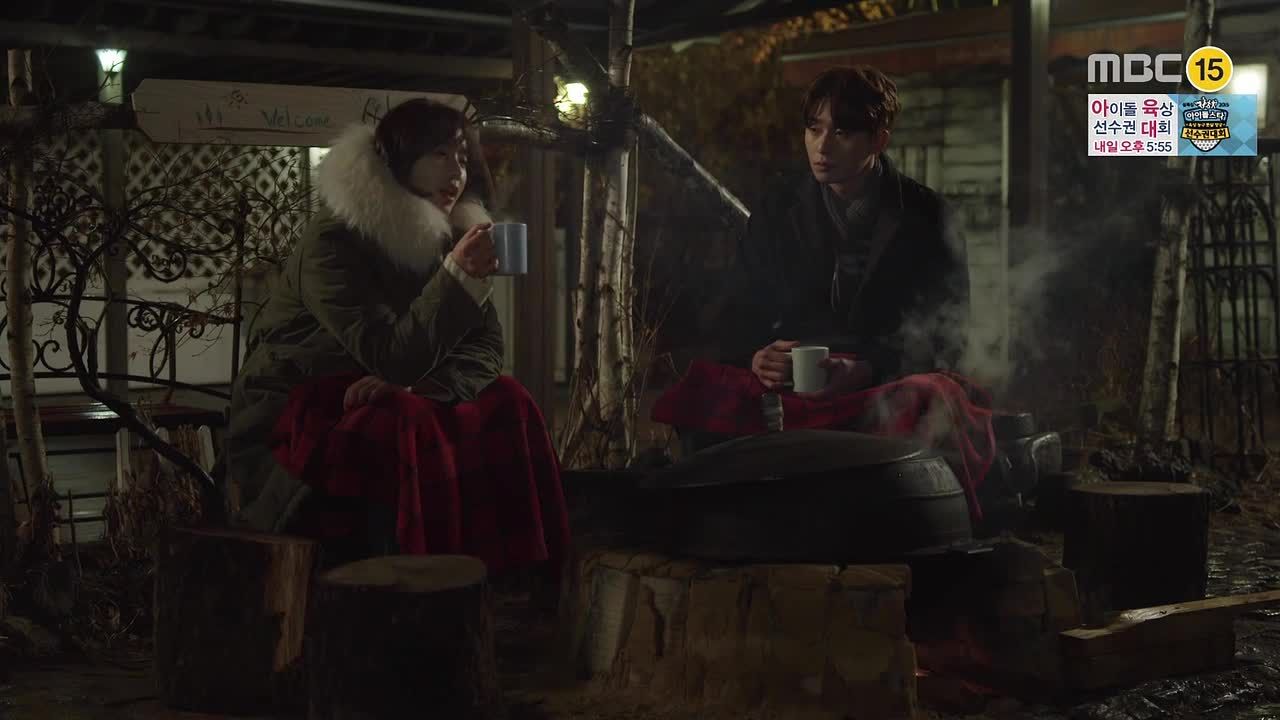 Back at the family restaurant, Ri-jin shares her thoughts with Ri-on. She reminds him of the time he covered her eyes so she wouldn't see her first love with his girlfriend, and reveals that she knew the truth even before Ri-on did. She thanks him for taking care of her then, and asks him to do the same thing if she ever makes a mistake like that again.
Ri-on asks her straight out if she likes Do-hyun. Instead of answering directly, Ri-jin says that she's been struggling lately. Not only are there her confusing feelings for Do-hyun, but there is also her nightmare and a niggling sense of déjà vu—what's worse, she can't talk to Do-hyun about any of this because he's going through a harder time than she is.
Unnoticed by Ri-jin, Do-hyun overhears her talking from the driveway. He watches from a distance, listening to what Ri-jin couldn't share with him. When Ri-jin begins to turn around, Ri-on covers her eyes with his blanket so she won't see Do-hyun. She complains that he's never serious and stalks inside, while Do-hyun walks away without a word.
Do-hyun drives home, thinking about everything that Ri-jin has been keeping bottled up. Remembering all the times that Ri-jin has supported him, he begins to cry.
Ki-joon and his father meet with several Seungjin executives. Since Grandma Seo fired Do-hyun, once thought to be her successor, the men believe Ki-joon's father is a lock for the position of chairman at the next stockholders' meeting. Dad takes a call outside—his minions have discovered the identity of someone else searching for the lost child.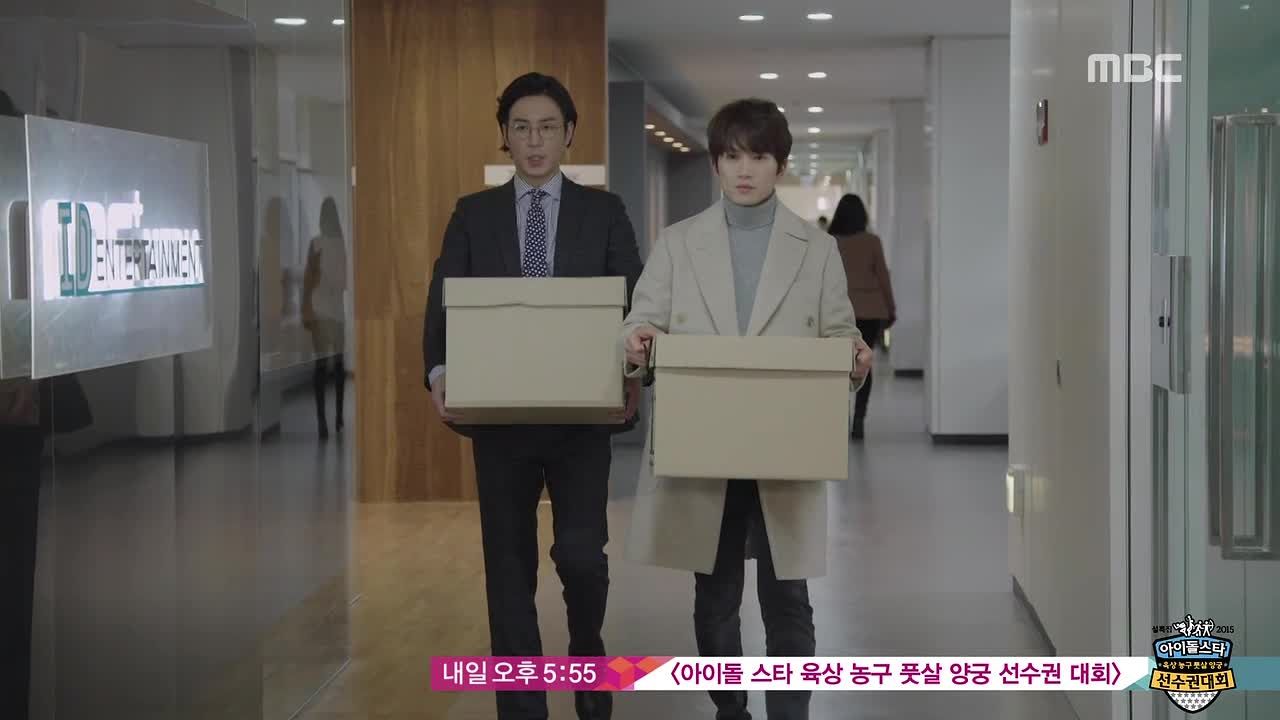 Chief Ahn helps Do-hyun move his things out of the office. For his part, Do-hyun tells his friend not to worry about him, and to grab any opportunity he sees to rise. But the loyal Chief Ahn has no interest in hitching his horse to someone else's wagon.
Ki-joon stops Do-hyun for one last confrontation in the hallway. Do-hyun reveals that he's not going to America as planned, and Ki-joon leaves him with a warning: "Don't show your face again around my company or my woman." Yup… figures he'd mention the company first.
In the parking garage, Chief Ahn receives a call from Do-hyun's mother. She's heard about Do-hyun getting fired, and she's come back to South Korea to raise some hell.
Mom and Do-hyun meet in a café, where she scolds her son for losing his position. Do-hyun is only concerned about the lost child, however. When Mom denies that there was another child, Do-hyun reveals that he already knows his mother is searching for him or her, and that his father was abusive. Mom, visibly flustered, says she has an urgent appointment and leaves at once.
Do-hyun has one of the flashes of pain that sometimes signal an impending personality change. A call comes in from the Omega writer, and Do-hyun arranges to meet Ri-on at another café.
Ri-on explains that his parents don't know Ri-jin is treating Do-hyun, and that they would be upset to learn their daughter is staying with an unmarried man. But he will continue to deceive them, because he trusts in Ri-jin as a doctor; she's too much of a professional to develop personal feelings for a patient, he says (*cough* bullshit! *cough*).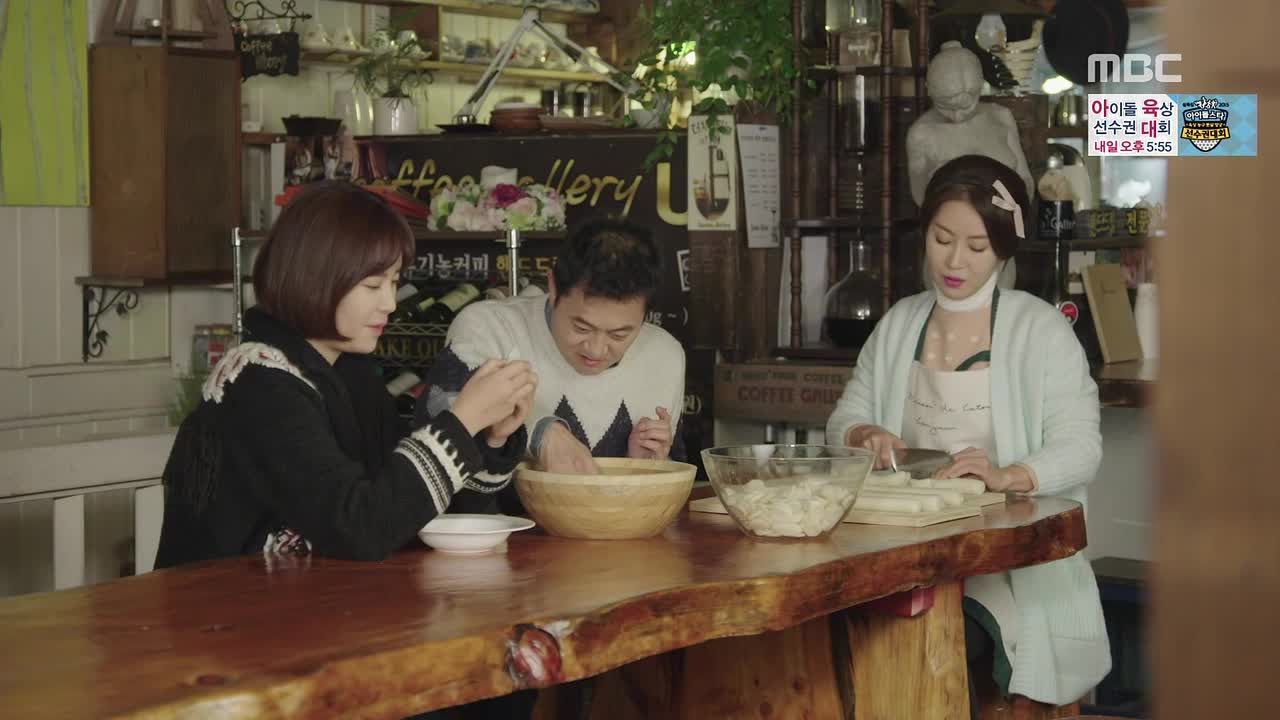 Ri-jin is slicing rice cake for the soup traditionally eaten on Lunar New Year. She marvels at how uniformly her mother cuts the rice cake, reflecting that it's a lot like how her parents raised both her and Ri-on with the same amount of love. Her parents get noticeably anxious at this comparison, but Ri-jin only thanks them and wishes them many blessings in the New Year.
Back at the café, Do-hyun points out that Ri-on is being very careful to emphasize the professional nature of his relationship to Ri-jin. Ri-on admits he is, and asks Do-hyun to break ties with his sister once he returns to America in two months.
Ri-on goes to get coffee, while Do-hyun clutches his head in pain. When he opens his eyes again, it's Yo-na looking out from them. She complains that Do-hyun only calls her out when he's having a tough time, then shakes off her annoyance and declares: "It's Yo-na's world now!"
Yo-na gets up from the table, only to see Ri-on coming towards her with coffee. He freezes and asks tentatively, "Cha Do-hyun?" Yo-na blushes and calls him "oppa," which just about gives Ri-on a heart attack. Yo-na screams "oppa" again and jumps into Ri-on's arms.
Not content with just talking to "Ri-on oppa," Yo-na goes straight in for a kiss. Ri-on holds her at arm's length and makes an emergency call to Ri-jin, who's still at the family restaurant. He asks if Yo-na is the personality Ri-jin warned him about before.
"Save me, Ri-jin," Ri-on begs. "I'll be good. I'll do better from now on." Ri-jin rushes to the car, warning Ri-on to do whatever Yo-na asks. If he loses her, things will get even worse than whatever he's imagining.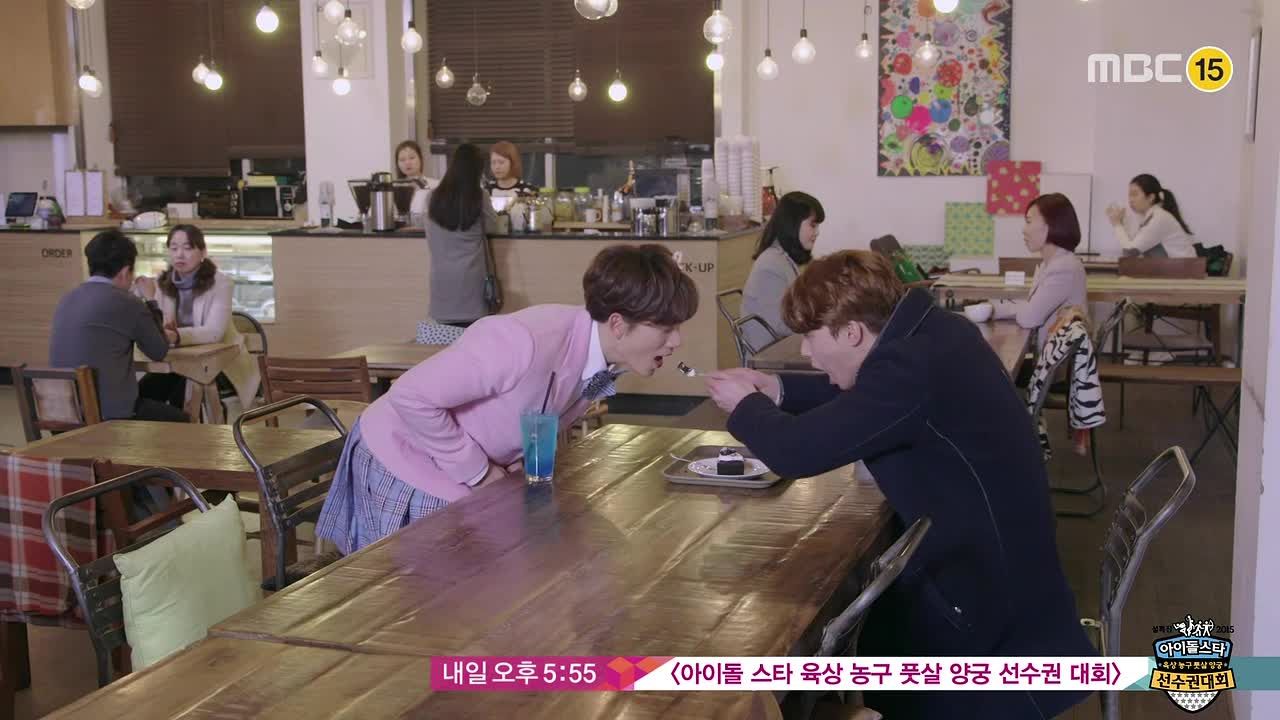 Back in her school uniform and rocking the pink lipstick, Yo-na gets Ri-on to buy her food and then makes him feed it to her. The customers in the café watch, amazed, as Ri-on tries to keep Yo-na happy. His courage fails on the first attempt, and Yo-na threatens to dance on the table if Ri-on doesn't feed her.
Ri-on still can't bring himself to do it, however, and announces to everyone in the café that "it's not like that." Yo-na replies breezily: "It's exactly like that!" Ri-on calls Ri-jin and sobs that he just can't do it. Yo-na gives Ri-on a coy smile and says, "Catch me." She runs out of the café, and Ri-jin orders Ri-on not to lose her.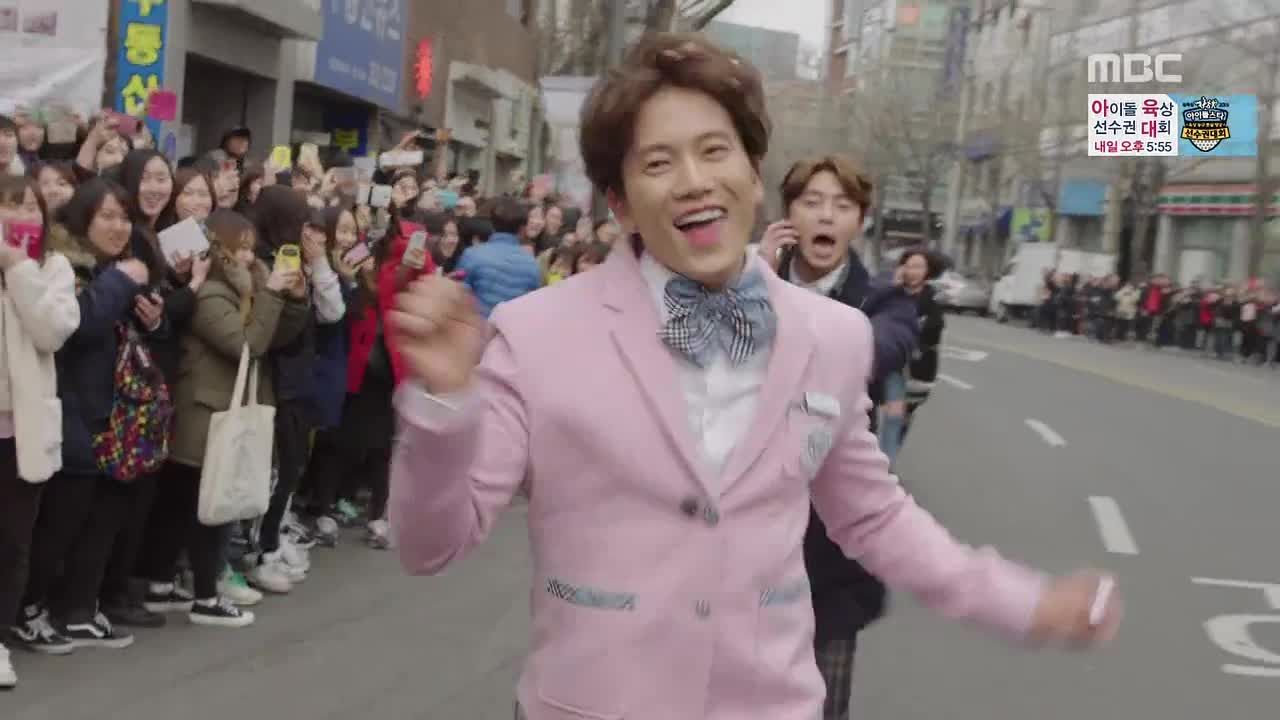 Carefree and beaming happily, Yo-na runs down the street, which just happens to be lined with hordes of people taking cell phone videos (so long, fourth wall). Ri-jin joins the chase, advising Ri-on to use his martial arts abilities to take down Yo-na. Ri-on wails that he can't use those on a girl!
Yo-na leads the pursuing Ri-on into an alleyway, and pouts that he's too slow to catch her. "How about I catch you?" she cries gleefully, and launches herself at Ri-on. Ri-on fends her off while marveling at her strength, and Ri-jin catches up in time to try and break the two of them apart.
A wonderful three-way battle ensues, as Yo-na tries to catch Ri-on while fighting off Ri-jin. After a mighty struggle, Yo-na successfully lands a kiss on Ri-on's lips.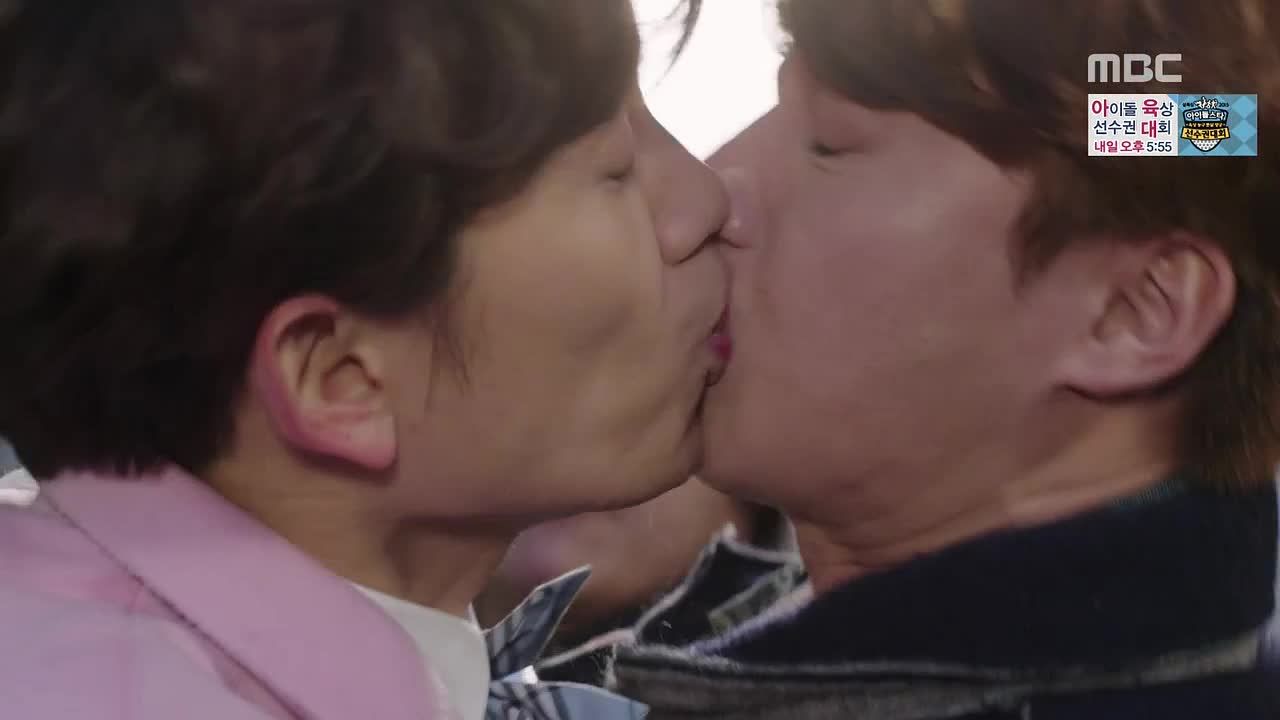 Overjoyed at her success, Yo-na cheers and jumps in the air. Ri-jin winds up and hits Yo-na in the face with a beautiful right cross. She crumples to the pavement, clutching her lipstick and calling out for "oppa." Ri-jin: 1. Yo-na: 0.
Do-hyun wakes up in Ri-on's room at the family restaurant. He sees Ri-on watching him, and the two boys scream like banshees and spring apart. Ri-on promises to explain everything in detail and gives Do-hyun a change of clothing. He's so rattled by the memory of Yo-na that he accidentally refers to himself as "oppa." Oh, Ri-on.
Downstairs, Ri-jin grabs Do-hyun and drags him outside. She stumbles, recovers and declares she's perfectly fine, then kicks a trash can in aggravation. Do-hyun can't hide a tiny smile at seeing her so worked up.
Do-hyun's mother sits beside Dad's bed. His favorite poem collection has been left out, and Mom says she used to read it to him years ago. She opens the book and finds a picture of Dad's first wife between two pages that had been stuck together.
Ri-jin tells Do-hyun that her brother knows about his multiple personalities; in fact, he knew since he met Se-gi. But he won't use that knowledge for his self-interest, she says. Ri-jin turns around as if to leave for the house.
Ri-jin pauses, clearly waiting for Do-hyun to speak to her. He doesn't, so she whirls around and reminds him to pretend to be Perry Park in front of her parents. She turns again, and when Do-hyun doesn't stop her she scowls ferociously. Ri-jin turns back once more and says she'll be in the kitchen if he needs her.
Ri-jin turns to leave for the third time, and this time Do-hyun calls out to her. She smiles with her back turned, then adopts an unconcerned tone when she answers him. "Even if it's only for two months," Do-hyun asks, "can't I be a man to you?"
Back in Evil Dad's hospital room, Mom says that she knew all along that he still loved his first wife. But even though she knew that, she clung to him to keep from sinking back into her sewer of a life. To protect her world, she is determined to find the missing child before Do-hyun recovers his memories.
Ri-jin recites the clause in their contract that specifies that she will not fall in love with Do-hyun or any of his personalities. He replies that it's fine; he'll just break the contract and pay the penalty fee.
Do-hyun steps closer, intending to kiss her to officially break the contract. But before we see if Ri-jin reciprocates or not, Do-hyun's eye is caught by a charred photo in the trash can.
He takes out the photo, staring at it blankly. "Who is it?" Ri-jin asks. "My mother," Do-hyun responds, pole-axed. "My mother on the birth registry."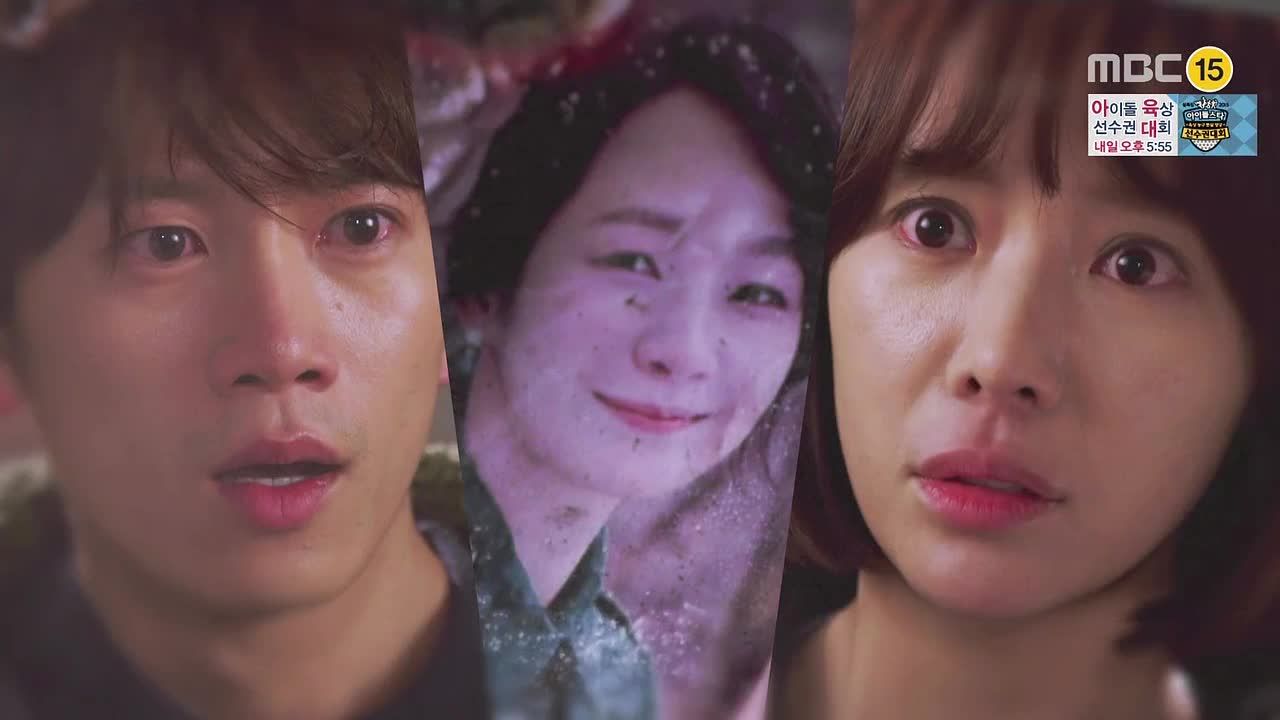 COMMENTS
This episode was much slower and more contemplative than those of previous weeks (with the obvious exception of Yo-na's romp through Hongdae, which was amazing). For the most part I enjoyed the change of pace, which allowed secrets and emotions alike to simmer luxuriously.
I have one complaint however, and that is the director's reliance on flashbacks during moments of sincere emotion. Obviously flashbacks are a good way to show what a character is remembering, and it keeps lazy viewers from forgetting relevant moments from past episodes; still, when flashbacks are overused they start to feel very heavy-handed.
I'm hesitant to criticize Kill Me, Heal Me at all because I love it so much, but I have to admit I would appreciate a lighter touch on the flashback button, especially when it comes to the basement memories and OTP moments that only happened one or two episodes ago. I think we as viewers can be trusted to recall these moments, especially because they were so vivid the first time around, without needing to see them again and again.
Sometimes an extended flashback helps to set the mood, but in the worst case it can feel like padding on extra time. There is so much in the present moment to explore, so much rich potential for conflict and character development, that I'm loathe to use much airtime replaying what we've already seen—and if you're like me, you already replayed these moments a few times during the wait between episodes.
On a more positive note, Yo-na finally met her oppa! The scene in the café was hilarious, but what I really loved was the running scene, when fans were allowed to line the streets and watch the filming. This show has always been self-aware, as we can see in the recurring bit where characters talk about what's happening in front of their eyes as if it were a drama. Given that, it felt quite natural to have the fourth wall broken so spectacularly. I only wish that I could have been in Hongdae with them!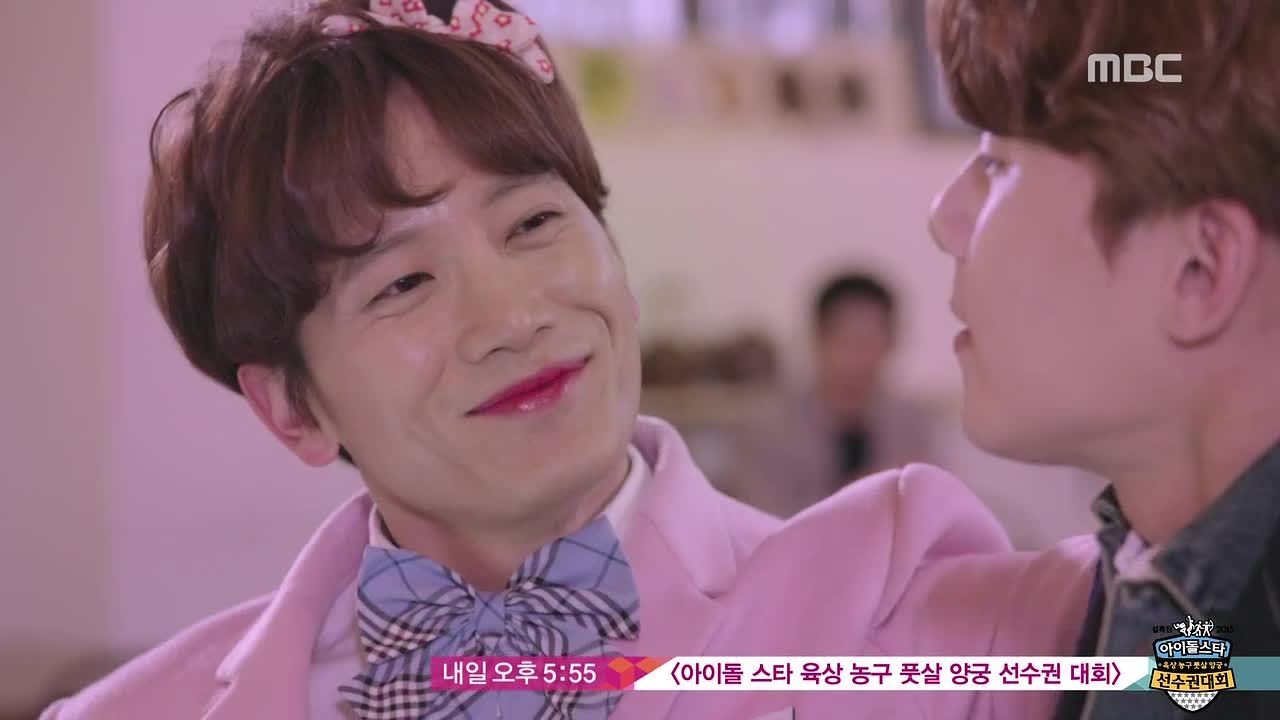 It was nice to see the show examine the relationship between Ri-jin and Do-hyun a little more closely in this episode. Obviously they are no longer merely doctor and patient (I think that boat sailed a few smooches ago), but neither are they in the kind of mutually supportive relationship where they can tell each other everything and be there for each other no matter the obstacle.
Ri-jin still thinks of herself as a doctor first and prioritizes Do-hyun's suffering above her own, even though we know she is just as much a victim as he is. Seeing the two of them fumble around their own feelings, inadvertently uncovering memories little by little, is endlessly frustrating—but in a good way, at least for me.
In fact, sometimes they remind me a little of the main couple from Healer: Both couples are thrown together as children, then find each other years later with the shadow of an older generation still weighing heavily upon them. Do-hyun needs to heal his mind, but he also needs to earn Ri-jin's unqualified trust so they can work together to thwart the machinations of Mom, Grandma Seo, and Ki-joon's family. Seungjin Group is a veritable cesspool, filled with the absolute worst of humanity; I only hope that Do-hyun and Ri-jin can fight their way free.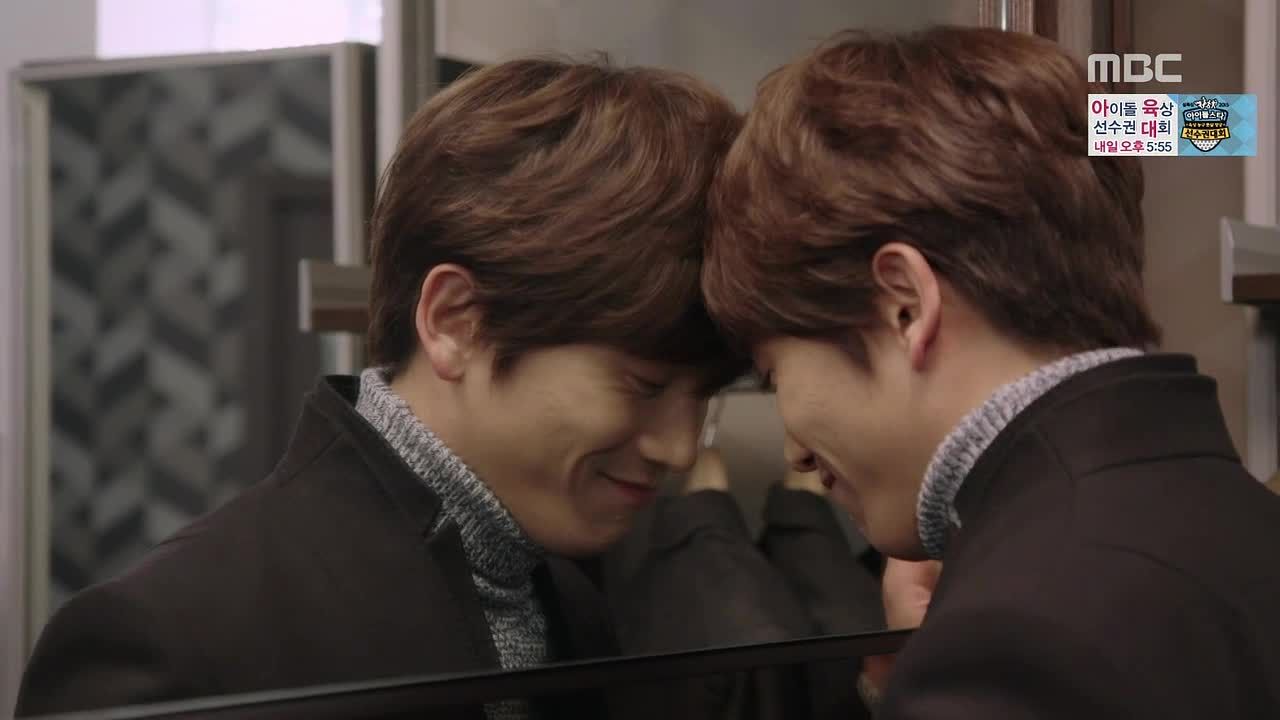 RELATED POSTS
Tags: featured, Hwang Jung-eum, Ji Sung, Kill Me Heal Me, Park Seo-joon