Kim Woo-bin and Kang Haneul turn Twenty
I wasn't all that excited about the prospect of Kim Woo-bin and Kang Haneul reverting to their Heirs characters (*shudder, twitch, shudder*), but thankfully there isn't a shred of that here. Their new coming-of-age comedy Twenty is a pretty honest look at real guys and real friendships at the age of twenty — in all their embarrassing, immature, flawed glory. Along with 2PM idol Lee Junho (Cold Eyes), the trio of boys face adulthood together and tackle growing up in ridiculous but relatable ways.
Twenty is as low-concept a movie as they come — it's really just about three boys dealing with life at age twenty, but judging from the character trailer, there's a lot of situational comedy to be mined from three hapless manchildren. It doesn't hurt that they're so adorable, but we already knew that when these guys were cast.
Kim Woo-bin stars as the popular one — the guy blessed with good looks and charm who can get any girl he wants. Only, popularity is all he has, because he's an unemployed slacker who didn't go to college, doesn't have any prospects or goals, and has no life skills to speak of. Pfft, what a winner. In the teaser, he attempts to negotiate allowance money out of his parents, then throws a tantrum like a giant six-foot-tall baby.
Junho plays the one who's only skilled at making money, and doesn't know how to do anything else. In the teaser, they're back in high school when he tells his buddies that his family went bankrupt, and wonders why they're the ones looking somber. Kim Woo-bin deadpans that they were just trying to set the mood, then he and Kang Haneul crack up like a pair of idiots. Junho's character dreams of being a manhwa artist, and works every part-time job under the sun while studying to retake the college entrance exam.
Kang Haneul plays the one who only knows how to study, which seems like the character he always plays. He's a college freshman with plans to work for a big corporation (Past Baek-ki?), who's the smart, mild-mannered, perfect boy-next-door… until he drinks. Filled with liquor, he does a complete 180-degree turn into someone else entirely. In the teaser, he goes on a date with Min Hyo-rin (Persevere, Gu Hae-ra) and gets WAY too excited at the prospect of sleeping with her, slapping himself for even thinking dirty thoughts, which of course just makes him look crazy.
The movie's tagline is: "At our most embarrassing moments, we were together." I have a feeling those embarrassing moments will be fun for all of us. Jung So-min (Big Man) and Lee Yubi (Pinocchio) co-star (YAY!).
Twenty hits theaters in March.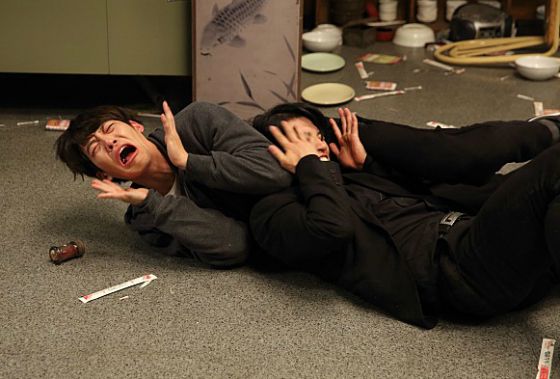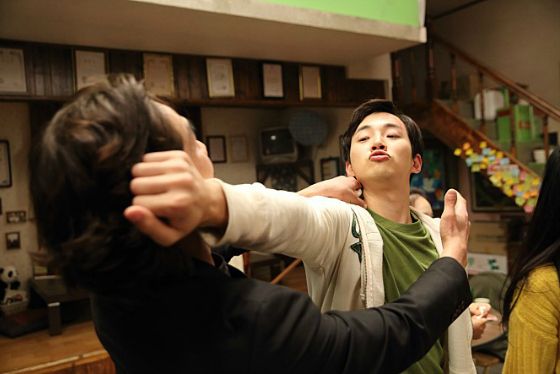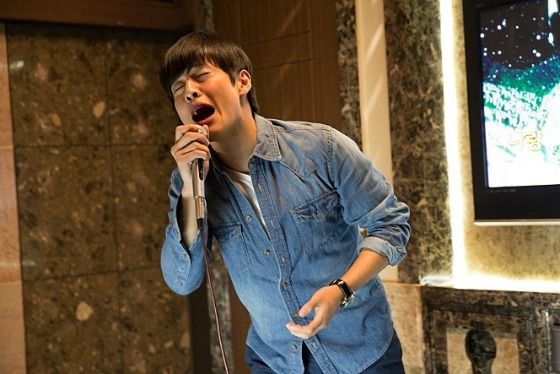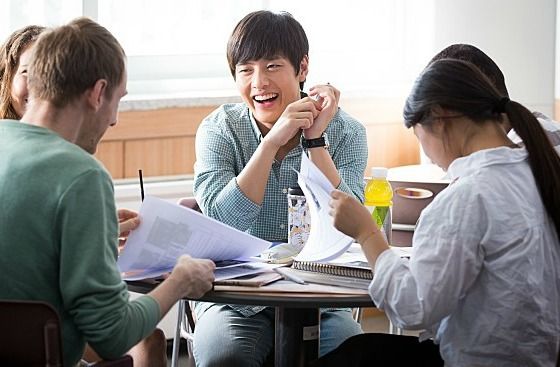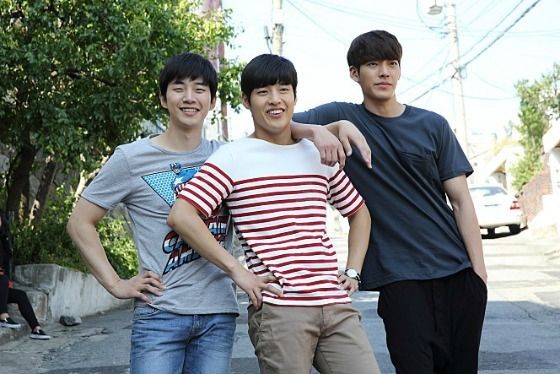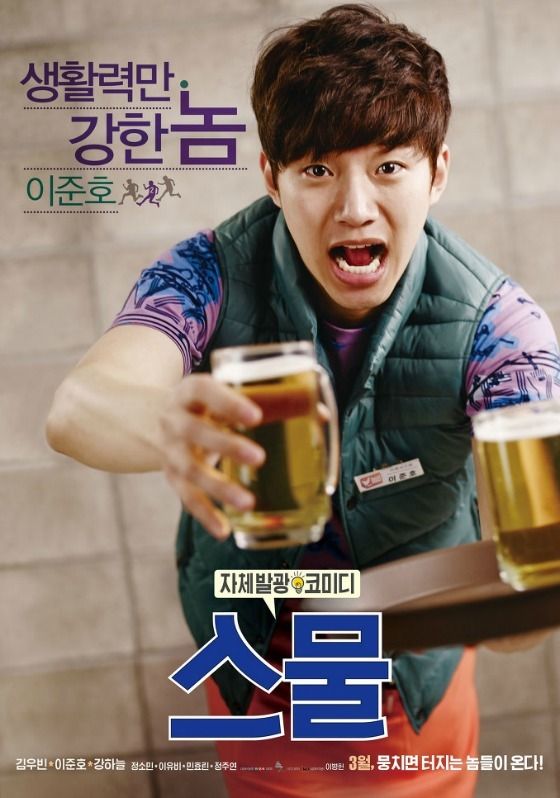 Via Movie Joy
RELATED POSTS
Tags: Junho, Kang Haneul, Kim Woo-bin