Lee Jin-wook eyes return to broadcast TV with Hello Monster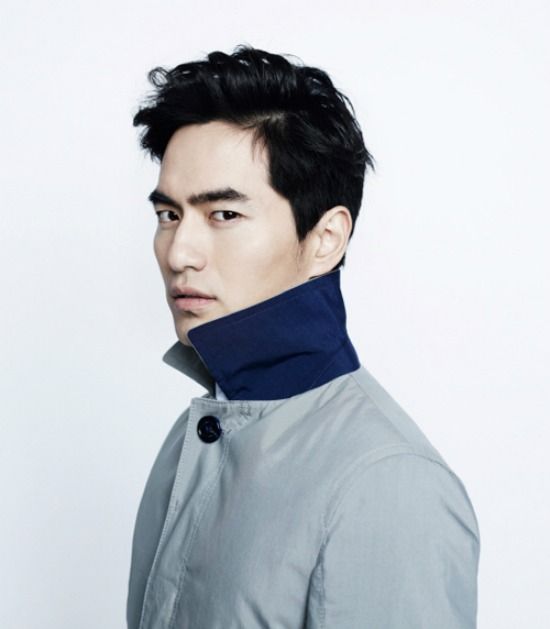 Lee Jin-wook is looking at a new drama project, and after doing a trio of dramas for cable station tvN (Three Musketeers, Nine, I Need Romance 2012), this one may take him back to broadcast television with KBS's upcoming Hello Monster. (He's favorably considering, not yet confirmed.)
The story of Hello Monster centers around a criminal profiler and the woman who stalks him. I swear my first thought was that it was a rom-com from that setup, but no, it's a "hero drama" and romantic thriller. The hero's a lonely type who doesn't care what people think of him — perfect for Lee Jin-wook's brand of gruff charm — and his keen powers of insight enable him to analyze a scene and a suspect at a glance. The character previously worked as a consultant for the police in New York, and upon his return to Korea he is put in charge of a special criminal investigation team.
It's not explained exactly how he is connected to the woman, but they work together to solve a crime and fall in love while also fighting "like they're at war." It's also unclear how her stalking comes into play, but since this is a thriller I'm taking this to be an actual, dictionary-definition case of stalking, rather than the common dramaland version where a main character following around their crush is supposed to seem cute and romantic.
In any case, I will always welcome more Lee Jin-wook on my screen, and if that entails him being smoldering and rugged, all the better. (Although really, isn't smoldering and rugged his natural default state?) Hello Monster comes from the writer of Protect the Boss and All About My Romance and the PD of God of the Office — admittedly, all are much lighter in mood than this drama sounds like it's going to be, but I'll be looking forward to hearing more about this.
Hello Monster is being planned for the Monday-Tuesday KBS timeslot following Blood, to premiere in April.
Via Osen
RELATED POSTS
Tags: Lee Jin-wook