Odds and Ends: Hero in a box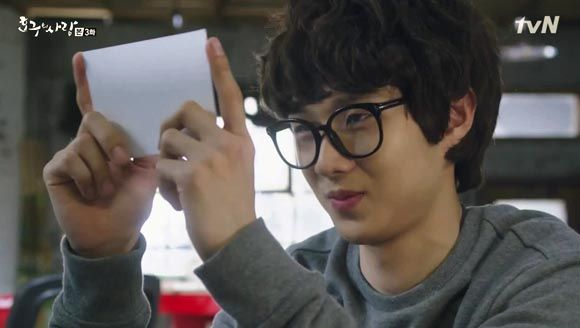 girlfriday: Remember that thing we said when we were drunk?
javabeans: (1) You're going to have to be more specific, and (2) odds are no.
girlfriday: In the drunk podcast, where we were talking about City Hunter and Healer and wanting to lock those actors in a box, so that they don't ruin their careers (or taint our memories) with subsequent crap?
javabeans: Ah, where actor love and protectiveness manifest as kidnapping and imprisonment? Yes. I remember that. It's for their own good!
girlfriday: It just made me think that there were so many others we'd want to lock up, because this happens so often, where someone busts out with an amazing performance in an amazing character, and then you kind of want them never to do another role again. Selfish, yes. But you know we all think it.
javabeans: I mean, to be less criminal about it, it mostly happens when we love the perfect melding of an actor and their role so much that it's hard to think of them moving on and taking on new (sometimes lesser) characters. It can be most obvious in retrospect, where you see a great actor take bad role after bad role (won't somebody save Yoon Eun-hye from herself?), but it can also happen when you just love what they're doing so much right now that you don't want to see them leave it. Choi Woo-shik in Ho-gu's Love might be a good example.
girlfriday: I do so love Choi Woo-shik in that role. Like Yoon Shi-yoon as Enrique! I never thought twice about him until he was so bubbly and cute.
javabeans: …and you never thought twice about him when he was then sad and dour in Prime Minister and I, I'm sure.
girlfriday: Yes, see, this is why with the locking up. My prime example will always be Jung Il-woo as Iljimae.
javabeans: Ohhh. Sigh. He was so perfect, and that drama was so perfect, that the Jung Il-woo we see after that, even when he's great (like in 49 Days and Flower Boy Ramyun Shop), seems like a different person than the Jung Il-woo who was Iljimae.
girlfriday: It ruined him with its perfection, is what it did. Or me. Maybe it just ruined me.
javabeans: That's what I want with Sung Joon in Shut Up: Flower Boy Band, even though I think he's totally got it in him to do good things in the future. I just loved him so much as the hurty, angsty, lonely teen rocker boy.
girlfriday: I always secretly hope he'll bust out a guitar and join a band, no matter what boring character he's playing.
javabeans: I always see him being all clean-cut afterward, even when he's adorable like in I Need Romance 3, and I just think, "You sellout. What about the rock and roll, man?"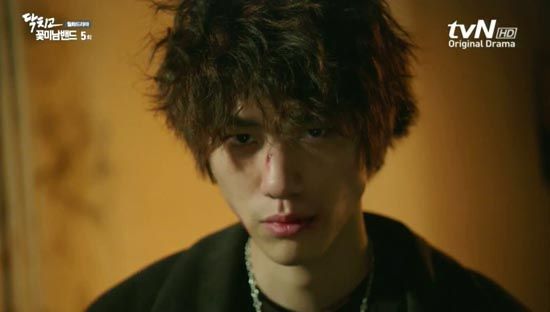 girlfriday: I'm pretty sure I'll never stop seeing Yoo Yeon-seok as Chilbongie. Ever. Or Jung Woo as Oppa. I want them to just be those two characters from Answer Me 1994 FOREVA.
javabeans: But they have to exist forever in separate dramas. I can't go through that trauma again.
girlfriday: Don't you think Shin Mina would be happier going through life as Gu Mi-ho forever?
javabeans: She might eat us all out of cow, but on the upside, that's good for global warming, right? Then there are people like Lee Je-hoon, who was so amazingly amazing in Bleak Night that I just want to preserve him in that, even though that means he'd have to live his misery in an infinite loop.
girlfriday: Aaaaaaah, I just want to lock him up in that box so that Bleak Night is the only performance that stays with me. It's that good.
javabeans: Ackkkk! You can't SAY THAT about Lee Je-hoon!
girlfriday: The box is a metaphor, NOT literal!
javabeans: Too soon, man, too soon. Although, ironically, that might prevent him from the literal box in Secret Door, so…..
girlfriday: See, it's a win-win!
javabeans: MOVING ON, I say Choi Jin-hyuk in It's Okay, Daddy's Girl, which is strange because it's probably the worst drama he's done, but it's the one I liked him the most in. He was so, so sweet and earnest and good and reliable all those things were really hot.
girlfriday: Even more than Gumiho Daddy? I dunno…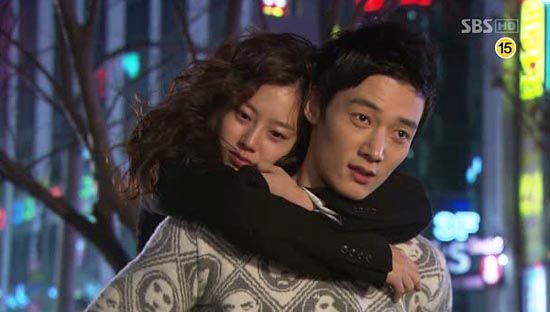 javabeans: Okay, somebody may have a bad boy thing more than somebody else. Me, I liked him being devoted and responsible.
girlfriday: BORING.
javabeans: He was like Se-jong in Persevere, Gu Hae-ra, but less angsty! Goddamn, if only Daddy's Girl weren't so G-rated. He got maybe one good piggyback ride and that was it, but at least it was with Moon Chae-won. And then he had to go ruin it with Heirs and Emergency Couple.
girlfriday: I guess I do have a bad boy thing, because I found Lee Sang-yoon so dull until he was Ha Woo-jin in Liar Game.
javabeans: He should never do anything else. Because I'm not so sure he has it in him to pull a repeat in something else.
girlfriday: I sort of think that about Jung Eun-ji, even though I still really really like her. It's just that nothing she's done since Answer Me 1997 is even remotely close to the awesomeness of her debut.
javabeans: This just highlights how choosing the right project is as important as doing a good job in it, because no matter how great you are, do I really want to see Yoochun being a cop three times in a row? And I say that out of love! Even if I let him out of his sageuk princey box, I'd want a different kind of role for him, regardless of how good Sensory Couple may/may not be.
girlfriday: But… but… I love that sageuk princey box, especially for Yoochun! I loved his nerdy scholar in Sungkyunkwan Scandal.
javabeans: Nooooo, I meant Rooftop Prince, obviously, because what are you smoking? He was so awesome and hilarious as the haughty tracksuit-wearing prince/chaebol/hobo!
girlfriday: What. You're the one who's smoking something. How can you prefer the goofy, clueless, childish, not-quite-all-there guy with troll hair to the adorable perfect scholar boy?
javabeans: I think you just answered your own question. How is this not obvious? Well, I guess on the upside, at least we'll never fight over men?
girlfriday: Okay, it's a tough job, but I'll take all the bad boys, rebels, vampires, and misfits out of your hair. Since you clearly don't want to be bothered by hotness. You can have all the dim, sweet nerds.
javabeans: Yes, please. Thank you.
girlfriday: One more friendship preserved.
RELATED POSTS
Tags: conversation post, Odds and Ends