Oh Jung-se headlines new Mnet drama about cohabitating couples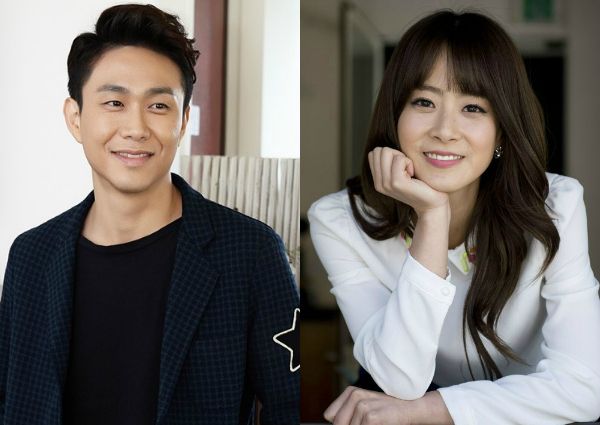 With successful musical dramas Monstar and Persevere, Gu Hae-ra under its belt, cable network Mnet is planning to turn out more original drama content in the coming year. The station's first venture away from musical shows will be The Lover, a drama about various couples that are living together in different units of an apartment building in Hongdae. Casting is still underway for the ensemble show, described as an omnibus drama that'll weave in and out of various couples' cohabitating woes. You mean couples voluntarily living together without false pretense? In dramaland? Well I'll be damned.
Oh Jung-se (Plus Nine Boys) and Ryu Hyun-kyung (Tasty Life) are being courted to play the main couple, which is funny because they were almost co-stars in Ryu Hyun-kyung's new movie. They're a couple in their thirties who chose to live together instead of getting married, and have been sharing an apartment for two years. Yay for Oh Jung-se lining up a drama as his next project. I'm officially not mad anymore that he dropped the movie.
Choi Yeo-jin (Valid Love) and singer Jung Joon-young (1 Night 2 Days, Today's Love) have been cast as the second couple — they're twelve years apart in age and have been living together for a year. He's a pretty-boy singer who carries his guitar everywhere he goes, but doesn't actually know how to play it all that well. Pfft.
She's a penny-pinching ajumma in the body of a hot woman who basically supports her much younger boyfriend. He drives her crazy but he's a good guy at heart, and she can never manage to stay mad at him for long. Aw, they should totally have their own drama. And I love the idea of rocker Jung Joon-young playing a talentless musician.
Ha Eun-seol (Yoo-na's Street) and model Park Jong-hwan have been cast to play a couple that just moved in together, and a pair of male roommates has yet to be cast. At the helm are PD Kim Tae-eun of Superstar K and writer Kim Min-seok of SNL Korea and the one-episode JTBC short Monster.
It's not often that we get to see couples living together in dramaland when deeds aren't misappropriated, serial killers aren't on the loose, and contract relationships aren't being enforced — granted, some of my favorite dramas do these things, but once in a while it's nice to embrace realism.
The Lover is being planned for 12 episodes and premieres in April.
Via IS Plus
RELATED POSTS
Tags: cable programs, Choi Yeo-jin, Oh Jung-se, Ryu Hyun-kyung