Yoo Seung-ho courted to become 19th-century folk hero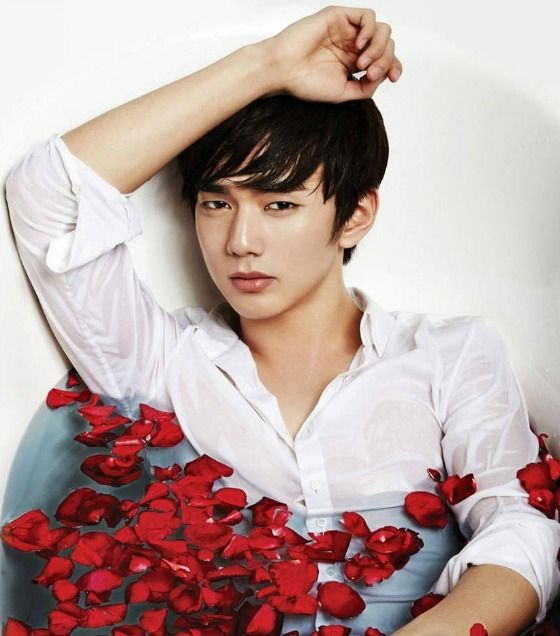 Fresh-out-of-army Yoo Seung-ho (I Miss You) seems intent on making his comeback solely in films for the time being. Sigh. Dramaland misses you too, yunno! While cameras haven't even started rolling on his first post-military movie Joseon Magician, Yoo is already entertaining offers for his next project and considering a title role as a 19th-century folk hero in the new film Kim Seon-dal.
The movie comes form director Park Dae-min (Shadow Murder/Private Eye) and tells the story of Kim Seon-dal, a traditional folk hero passed down through legends and retold in many forms, including the book Swindler Kim Seon-dal by Lee Wan-geun and the 1968 movie Hero Kim Seon-dal, starring Lee Soon-jae. Kim Seon-dal is an uncommon hero, to say the least — he's a con artist who outsmarts people, which in turn satirizes the social problems of the day.
The most famous folk story starring Kim Seon-dal has him giving out money to the villagers who come to the river to fetch water, with instructions to return the following day and give the money back. The next day, he stands by the river and collects the money in the presence of a wealthy man from out of town, telling him that he's selling the water from the river. The greedy rich man forks over a load of money to purchase the rights to the river from Kim Seon-dal, only to discover the next day that he can't make the townspeople pay for free-flowing water from the river.
He's a trickster type of hero, so more like Jeon Woo-chi and less like Hong Gil-dong, and though he helps people, he also just likes to lay bare people's flawed reasoning for doing things. In keeping with the central character, the movie will be a satirical comedy that lampoons the existing social order. I've never seen a dramatization of this folk hero, but I already like the sound of him.
Yoo Seung-ho's reps stated that this is one of many possible projects, so it isn't a lock yet. Though I don't really see why he should pass up a chance to play an impish hero. I mean, I still watch Kang Dong-won's Jeon Woo-chi on rainy days. Perhaps after being a magician and then an unlikely con man hero, he could take that long-awaited detour to dramaland? Not that anyone's counting.
Kim Seon-dal begins shooting in June.
Via TV Report
RELATED POSTS
Tags: Yoo Seung-ho