Angry Mom rules the school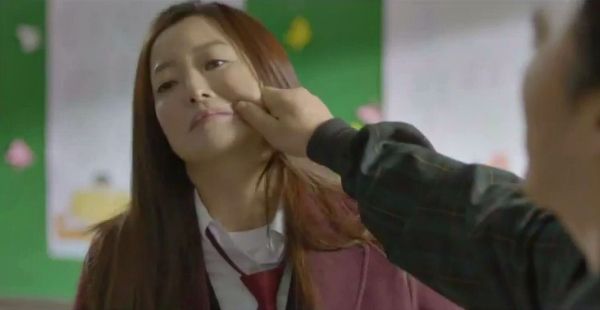 Going back to high school is bad enough as it is; if teachers pinched my cheeks I'd be perpetually angry too. New teasers and stills are out for MBC's back-to-school drama Angry Mom, starring Kim Hee-sun as a mother who finds out that her daughter is being bullied and decides to take matters into her own hands as an undercover high school student. Because calling a PTA meeting would be so passe.
Kim Hee-sun plays a former high school badass who goes from curly-haired ajumma to undercover high-schooler when her daughter Kim Yoo-jung gets bullied by her classmates. Mom was once a troublemaker herself and had her daughter when she was a teen, and now they have a contentious relationship because they live with the cover story that Kim Yoo-jung is her sister's daughter. It's a lie, but they're so close in age that Mom tells the lie to avoid scandal; it only makes her daughter resent her more.
I can't imagine how frosty Daughter will get when she discovers that Mom has enrolled at her school under a false name. Mom is determined to fix the bullying problem at the school (by beating heads? Oh the irony), though she'll discover that the problem stems from a much bigger, darker problem altogether.
Ji Hyun-woo co-stars as her homeroom teacher — he's a bright-eyed first-year literature teacher who graduated from Seoul University but has such a pushover personality that he's only now managed to pass an interview and snag a job. He's so trusting and naive that he doesn't have a suspicious bone in his body, and only thinks the best of everyone. He hates violence and confrontation, and doesn't really understand why he can't get his class of high school students to respect or listen to him. Keh.
Clearly Mom is going to turn his sheltered life upside-down. In the teasers, Teach is ecstatic to get his first official homeroom class, while Mom comes to school already looking for a fight. He freaks out when he finds her at a shady club and nags her, when inside, she's just beat up some gangsters for information. The action looks hilarious, and the student-by-day, housewife-by-night premise is going to be extra cute with such a nebbishy newbie teacher at her side, trying to fix her.
Angry Mom premieres March 18 on MBC.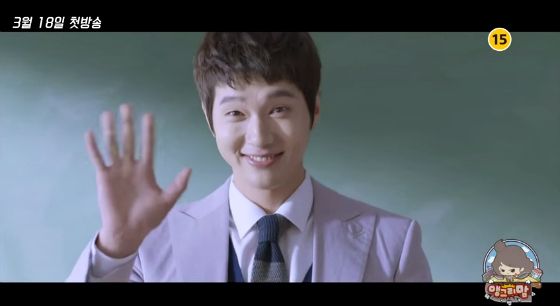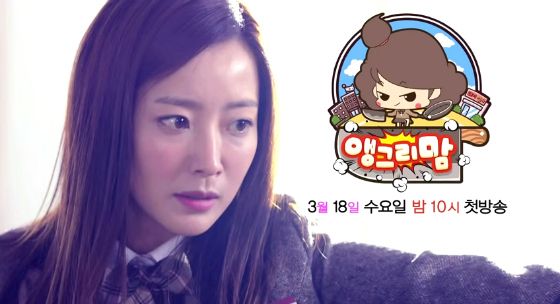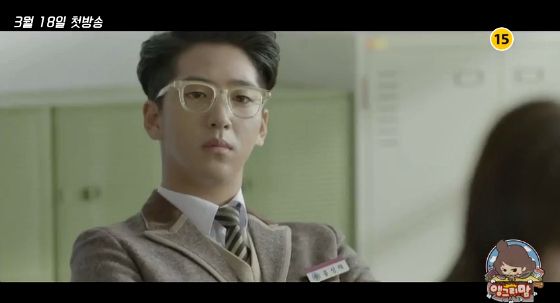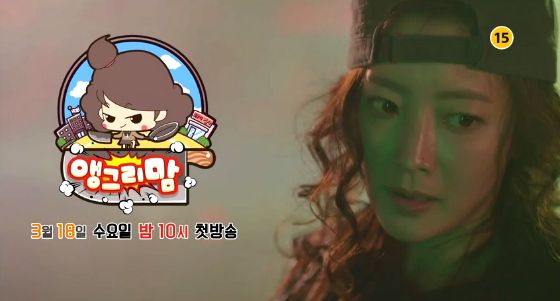 Via DongA
RELATED POSTS
Tags: Angry Mom, Baro, Ji Hyun-woo, Kim Hee-sun, Kim Yoo-jung