Eom Ki-joon up for new Hong sisters drama Warm and Cozy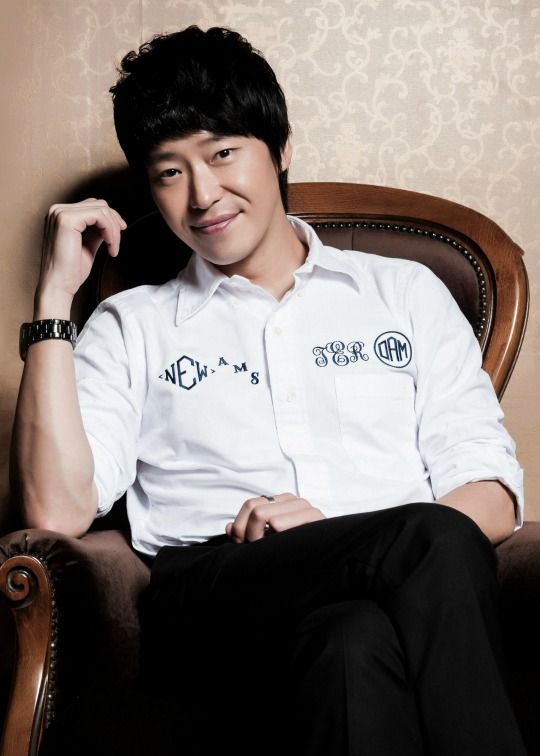 There was some panic in the air when news came out that Kim Woo-bin (Heirs) had taken himself out of the running to star in the new Hong sisters drama Warm and Cozy (formerly Jeju Island Gatsby), but his agency thankfully refuted the story. He's still not confirmed — he and Kang So-ra are still considering their offers to headline, but I guess he's not NOT doing the drama. I know, thanks for the breadcrumb.
The new MBC rom-com was previously called Jeju Island Gatsby (which I liked, darn it), but has changed its title to Warm and Cozy — the phrase is a Jeju Island colloquialism that means "warm in a feel-good way," with a down-home sort of feel that's inherent in the dialect. So, Warm and Cozy. The Hong sisters writing duo is re-teaming with PD Park Hong-kyun of Best Love, which I hope means that we can expect the same brand of pee-your-pants funny in their new collaboration.
Eom Ki-joon is now in talks to co-star, and though we we're not told anything about the role that he's been offered, I can guarantee it'll be a huge departure from his last character in the dark thriller Golden Cross. I hope he signs on, because Eom Ki-joon is fantastic in comedic roles (Dream High, Scent of a Woman), especially as the sweet and bumbling nerd. Lee Sung-jae (King's Face) has also been cast in a supporting role; perhaps he'll get to depart from his usual villainy as well.
The producers are still really vague about the details of the drama's plot, so all we know for now is that it's a romantic comedy set in Jeju, about young people who move down to the island to escape the suffocating city life. It's described as a "healing romance," but that's what all the romances are called these days; just as long as we're not healing anyone with multiple personalities, I think I'm good with just about anything else. Now all we need are some actual casting confirmations!
Warm and Cozy follows Angry Mom on Wednesdays and Thursdays beginning in May.
RELATED POSTS
Tags: Eom Ki-joon, Kang So-ra, Kim Woo-bin, Lee Sung-jae, Warm and Cozy