Kim Jong-kook joins Producer as Cha Tae-hyun's sunbae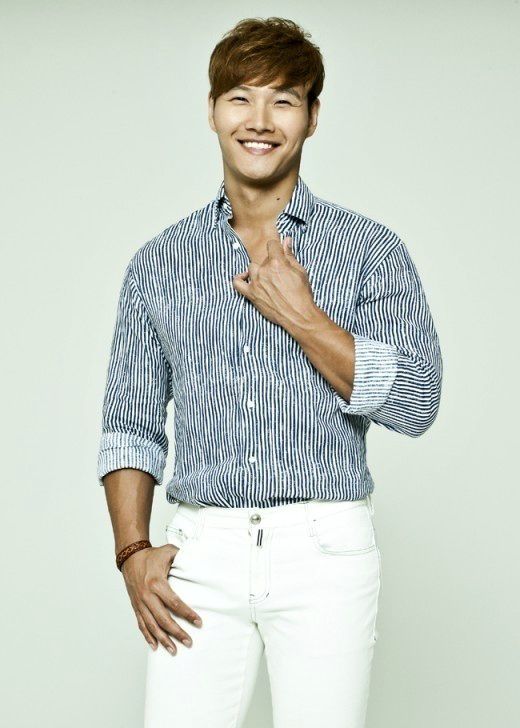 Okay, this is going to be hysterical. Real-life friends Kim Jong-kook and Cha Tae-hyun in a drama together? But who will make them behave? After twenty years in the industry as a singer and variety star, Kim Jong-kook (Running Man) will finally be making his acting debut in Cha Tae-hyun's new drama Producer, about variety PDs. I can't imagine that Kim Jong-kook will be any good at acting, but he can just be a thinly-veiled version of himself and the meta jokes will probably be worth the risk in this case.
The new KBS drama from the PD of Gag Concert and the writer of You From Another Star tells the story of variety producers and the stars that they work with. Cha Tae-hyun and Gong Hyo-jin have been cast as veteran PDs in the variety department — she's ambitious and caustic while he has yet to make a name for himself with a breakout show. Kim Soo-hyun stars as a rookie PD who ditches a future as a prosecutor and enters their department, and IU plays a top star with a perfect image who's an ice princess backstage.
Kim Jong-kook has signed on to play another variety PD — he'll be Cha Tae-hyun's sunbae, which is already fun because the two friends are the same age in real life, and now Cha Tae-hyun will have to defer to him in the drama. There will be so much bossing around and whining; I hope someone catches it for the behind-the-scenes reels.
In case you've never seen Kim Jong-kook and Cha Tae-hyun yuk it up on variety shows like Family Outing or Running Man (or heard Cha Tae-hyun talk smack about him on 1 Night 2 Days), here's a picture of them doing a choreographed dance (with Jang Hyuk!) at their buddy Hong Kyung-min's wedding. It's a bromantic explosion.
Producer's timeslot is still undecided, but it's aiming for Fridays and Saturdays beginning in late April or early May.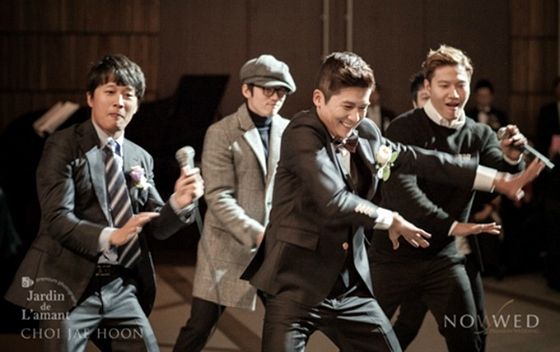 Via IS Plus
RELATED POSTS
Tags: Cha Tae-hyun, Kim Jong-kook