Lee Jun-ki courted to become vampire scholar of the night
Lee Jun-ki, for vampire-fantasy-period drama Scholar Who Walks the Night? Well now you've put the idea in my head and it can't be un-put! I want this bad and I want it now, and you can't backtrack because I won't let you! Stamps feet.
(Also, Lee Jun-ki should always do sageuks, preferably of the fantasy variety. Stunts a given, brooding required, pretty pretty hanboks just icing on the cake. He utterly had my heart in Arang and the Magistrate with his subdued intensity… but of course, then he goes and is perfect in modern thrillers like Two Weeks, so I can't insist too hard on my own rule.)
Scholar Who Walks the Night has flirted with a number of big-name leading men but hasn't yet gotten one to stick past the "maybe considering possibly" stage — Kim Soo-hyun and Park Hae-jin were two earlier possibilities floated in the news. So there's a pretty fair shot that Lee Jun-ki's casting may not come to fruition either — his reps confirmed that he's considering the offer, but that they're still just in the talking-it-out stage — but I really do hope it'll work out. Even if I'm already tired of all the vampire dramas, and could really do without the glut.
The series is based (of course) on a manhwa and has been in planning since last year. Set in the Joseon period, the heroine (the offer for which is currently out to Han Groo) comes from an aristocratic family that has fallen on hard times and disguises herself in men's clothing to sell books, and falls in love with a vampire scholar. So yeah, okay, maybe it sounds a lot like Sungkyunkwan Scholar, although if Lee Jun-ki and Han Groo sign on, I won't even care if it's more like Scholar Who Walks the Twilight (…please don't be Scholar Who Walks the Twilight!).
Scholar Who Walks the Night is planning for a July premiere on MBC.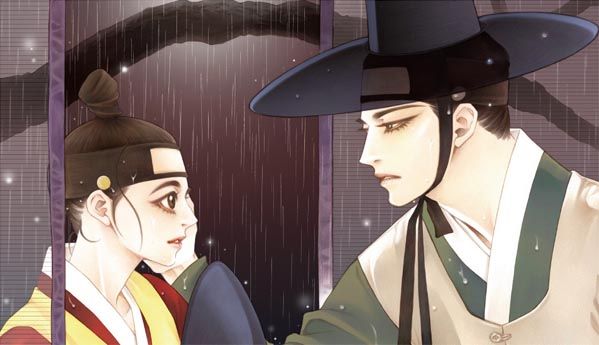 Via Newsen
RELATED POSTS