Nam Joo-hyuk up for first starring role in School 2015
I'm not sure if Nam Joo-hyuk is quite leading man material yet, but I guess that's the beauty of the School series — it takes newbies and spits them out stars. The 21-year-old model has been making quite the splash on cable in the JTBC variety show I'm Going To School, along with a supporting role in the tvN drama Surplus Princess — both are debut projects for him, and he's already in contention to star in Who Are You–School 2015.
The KBS Monday-Tuesday drama has finally secured a leading actress in Kim So-hyun (Reset), who recently confirmed the casting news. She'll be playing a set of identical twins, and the series will be about one twin's mysterious disappearance, while the other will transfer to her school and suddenly become the new It Girl in her place.
Nam Joo-hyuk is reportedly considering the role of the popular boy at school, which if you've ever seen him on I'm Going To School, is no stretch of the imagination. He's much older than Kim So-hyun, but maybe it's because he's always dressed in a school uniform for that show that it doesn't seem all that weird to cast him as a high-schooler.
I see him more as the goofy best friend than the sports star who rules the school, but at this rate, we might cycle through a few more leading men before any of them confirm. Nam Joo-hyuk is still so green that Kim So-hyun might act in circles around him, but he was awfully cute as Big opposite Kim Seul-gi in Surplus Princess, so it's hard not to find him adorably endearing. Exhibit A, below.
Who Are You–School 2015 premieres April 27.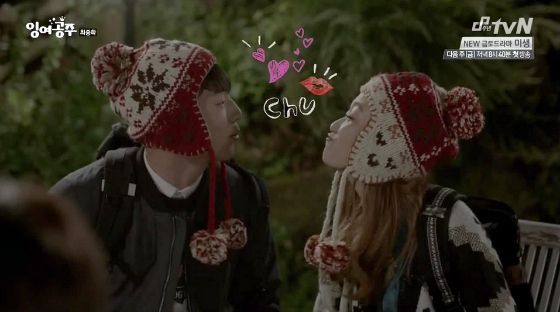 Via TV Report
RELATED POSTS
Tags: Kim So-hyun, Nam Joo-hyuk