Name That Drama: Weight loss and a couple swap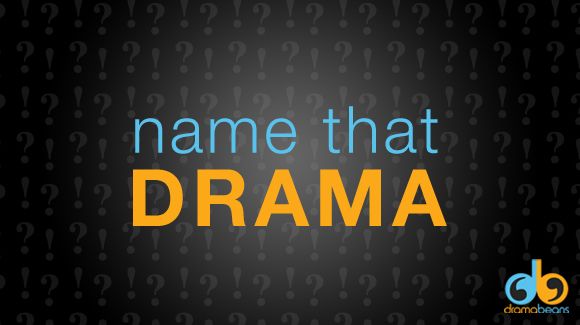 It's Name That Drama again! As always, feel free to email us your questions and requests for future Name That Drama installments.

Danielle needs your help identifying a show from this funny scene:


I saw Korean drama but it was dubbed in Chinese, so I'm not sure if I 100% got what was going on. The episode I saw had like a board meeting where a girl was talking about some kind of weight loss system. She was using a specific lady who had lost a bunch of weight as proof that it worked. It looked like the presentation was going well, but then one of the bad(?) board members was asking if that lady was there to prove that the system worked. The good guys looked worried/nervous and the bad guys looked smug. Then the lady who had lost all that weight showed up and the show was playing like marching music in the background when she made her entrance.

Can you name this show for adelynechan?


I have been looking for a drama for some time now. I remember watching it on cable TV back in Malaysia when I was younger (maybe in the 2000s, but not sure if it was actually produced then or an older drama was shown) about an elderly man who had adopted around 7 kids and the drama describes how they live together as a family. I think the eldest daughter was in university studying architecture, and was involved in a love triangle with her lecturer and another man. If I also remember correctly during the climax of the drama one of the younger boys got sick (kidney or liver disease maybe?) and the biological mother of one of the girls came to claim her back so the family dynamics were affected for a while.

Would appreciate any help identifying this drama, I missed quite a few episodes back then and don't even remember how it ended. Was recently thinking of trying to find it online. Thanks!

I thought I knew what Rosalya might be talking about, but then things took a turn. Maybe you know?


Hi! I'm looking for a really, really old film but I only remember two scenes from it. The first scene is in the main girl's early ages and she's a delinquent whose mother abandoned her. With her friends, she comes to a snack shop where her mother happened to be working. I think the girl slapped the mother.

The second is years later and the girl is all grown up and she got a letter from her mother to meet up at a specific church years ago, and for some reason she didn't, and then one day she finally did and her mother was waiting for her, but then she got a heart attacK and the girl screamed and cried and held her mother as she died in her arms.

Carmen has a twofer:


(1) I'm looking for a drama where I specifically remember the ending shot: It was a bunch of people trying to catch a winning lottery ticket that was blowing in the wind. I think this occurred during a wedding. I don't remember anything else other than this particular scene.

(2) Also, I'm looking for another drama where there are two main couples and the main premise is a couple swap. From memory, it was not done intentionally though. Both couple A and couple B are experiencing problems in their relationship. Woman A left for Canada and man B also goes to Canada for a business trip (?). They meet and have an affair. I remember a particular hotel room and a elevator scene involving this couple. The other couple, man A and woman B, were ex-lovers and as a result of the absence of their significant others, they rekindled their romance. I remember this one particular scene where they were running on the beach and one of them was yelling at a plane for leaving. I think the ending was that both couples found happiness with their new partners and each accepted the other's new lovers.

That's all I remember and hopefully I'm not mixing dramas together. It would be amazing if I found these two dramas again. Thank you!

Jessica asks:


So there was this one drama around 2003-2008 about a poor family — it was a pretty long one too. The genre was entirely about family. So, in the beginning the mom and dad raise 3 children, and there was 1 boy and 1 girl. However, once her husband leaves on a trip, he meets this other boy and saves him from a snake, thus dying in the process.

So, the single mother must raise her children and make ends meet. In the end, the children grow up and her children become a a doctor, a herbal medicine person, and something else. I watched the drama when I was a kid and the music was really sad and catchy.
Thanks for playing, everyone — till next time!

RELATED POSTS
Tags: Name That Drama