Strange superpowers fuel tvN comedy The Superman Age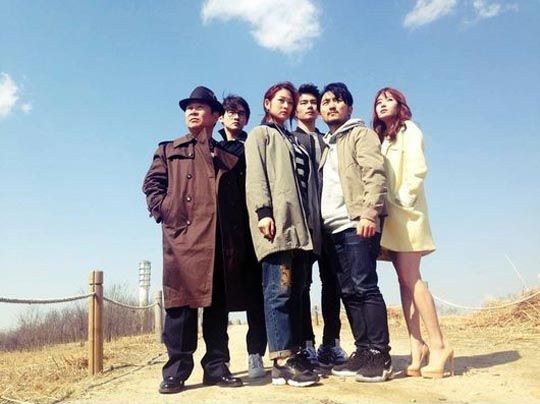 A new drama is coming to tvN, and it's being described as a "fantastic youth growth comedy," which I can see from the title, The Superman Age, and its off-kilter premise. It's hilarious, seriously.
The comedy series is about a job-hunting twentysomething who suddenly acquires superpowers one day… because apparently in this world, an adult male who reaches the age of 25 with his virginity intact is granted this power. Best consolation prize ever? Of course, those powers are then lost as soon as he loses his virginity, which doesn't seem like a terrible trade to me. Then again, I don't know what the superpower is. Some might be more tempting than others!
The show comes from the brain (and pen) of Yoo Byung-jae, a writer and entertainer who had a popular recurring bit on SNL Korea called "Extreme Job," where his sad, loser character earned laughs and sympathy while enduring terrible jobs. He'll write The Superman Age as well as star in it, and the show purports to be humorous with a satirical touch, though the message ultimately sounds uplifting: that there's nobody in the world who is useless.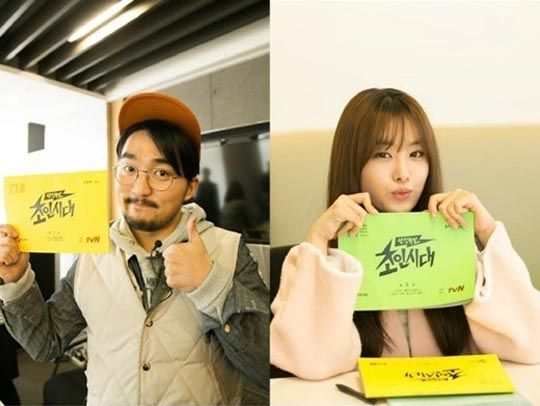 As is the case in many sitcoms, Yoo's character will bear his real name; he's a student returning to school after taking a leave of absence and is a perpetual outsider with no friends, much less a girlfriend. He wants to prove that he exists and make a mark somehow, but doesn't know how.
The cast includes a mini-School 2013 reunion with Kim Chang-hwan playing the timid guy who grew up in an upper-class household who wants to get rid of his superpower. (In School, he played the sweet, mentally deficient Young-woo.) Meanwhile, his School co-star Lee Yi-kyung (also of You're All Surrounded, Trot Lovers, and You From Another Star) plays a guy who looks warm and kind… until he opens his mouth and ruins the effect. Heh. Somehow he seems perfect for that.
Secret's Song Ji-eun plays a young woman who was raised "like a hothouse flower" but is now trying to search out what she wants to do with her life. Bae Nu-ri (Sweden Laundry, Age of Feeling, The Moon That Embraces the Sun), on the other hand, already has a dream but struggles to pursue it because of her family's tough circumstances. The show is something of a coming-of-age story as they all wrestle with their young-adulthood struggles and grow from the experience.
No doubt the show sounds interesting, and I'll be glad to check out something a little quirky and different. The Superman Age held its script reading earlier this week and will be an eight-episode, late-Friday-night drama premiering on April 10.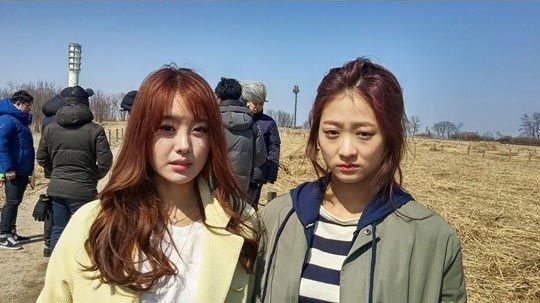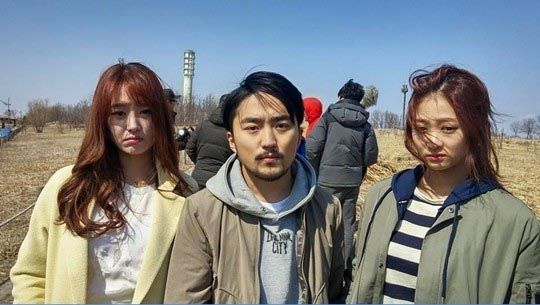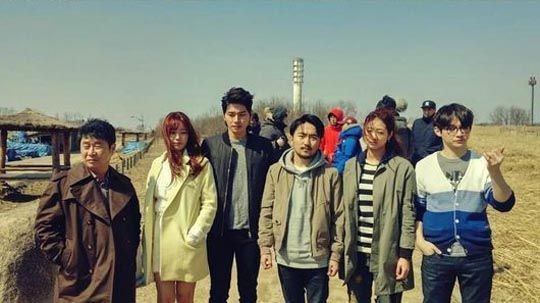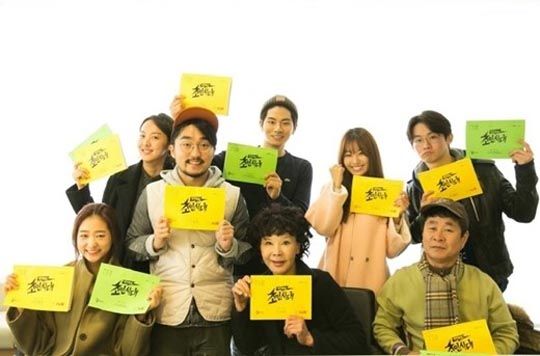 Via Osen, Sports DongA

Tags: cable programs, Lee Yi-kyung, The Superman Age, Yoo Byung-jae