High School King of Savvy team returns with new tvN drama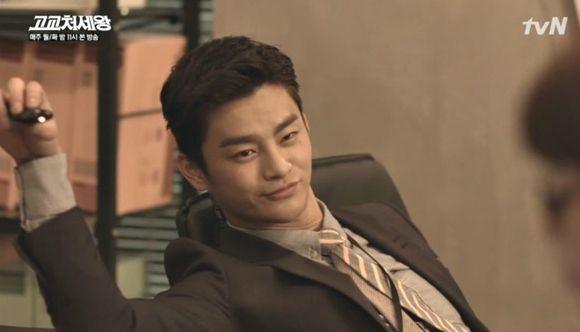 Oh I'm excited to get more from this PD-writer team: PD Yoo Je-won and writer Yang Hee-seung, the crew behind tvN's hit 2014 drama High School King of Savvy, will be making a comeback this summer with a new series. The only thing we know about the show so far is the title, Love and Soul (and in Korean, it's a title that immediately conjures up Ghost associations — yunno, the 1990 Demi Moore/Patrick Swayze movie, which goes by the title Love and Soul in Korea). Whether the connection is intentional or just happenstance remains to be seen.
There hasn't been a huge Monday-Tuesday hit for tvN since High School King of Savvy aired last summer (though there's speculation that the second season of Let's Eat might break the 2% barrier and finally top Savvy's 2.09% record before it). This new project will take a stab at the network's prime Friday-Saturday slot, which fills the programming gap between Ex-Girlfriend Club in May and Answer Me 1988 in the fall.
High School King of Savvy had some major flaws in the concept and the romance, but I really really loved the loose conversational writing and the directorial style: It had a very free-flowing comedic sensibility that promoted ad-libbing and let the actors truly shine. The mistaken identity setup was rife with situational humor, the side characters were given lots of attention as long as they were funny (and they were), and Seo In-gook and Lee Hana were the best they've ever been as performers.
The show was unusual enough to stick out even in the slightly quirkier tvN lineup, and remains one of the most memorable shows of last year, half for its weirdness and half for its brilliance. Let's call it weird brilliance. I'm interested to see if the team can recreate the magic, no matter the concept or the cast. Though getting Seo In-gook back wouldn't hurt.
Love and Soul is slated to follow Ex-Girlfriend Club in July.
RELATED POSTS