Kim Woo-bin looks at killer role in new action thriller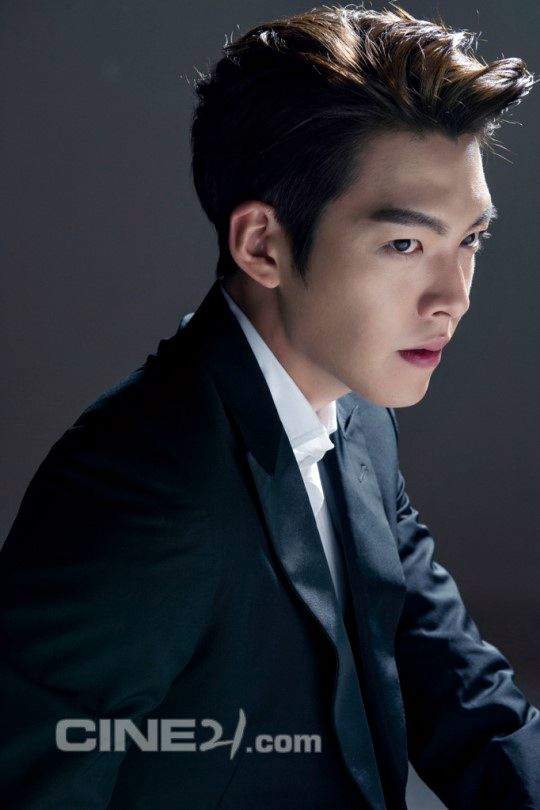 It looks like Kim Woo-bin will be sticking to the big screen for the time being. I was sad about him turning down the Hong sisters drama (that is, until Yoo Yeon-seok came along and made it right as rain), but it's good to see that his movie career is taking off. His current coming-of-age comedy Twenty is enjoying first place at the box office, which means that he's probably fending off new movie offers with a stick. He's considering a new action thriller called Deception and Murder, where he'd play a killer.
The new project comes from director Kim Tae-kyun, of A Barefoot Dream and Temptation of Wolves. It's a suspenseful story about a detective and a killer who face off while the clock is ticking on an open murder case. The investigation into the unsolved case is in such disarray that jurisdiction hasn't even been decided. Meanwhile, one detective chases after the killer in a densely woven mystery.
Kim Woo-bin is being courted to play the killer, which is kind of perfect for him, really. He's played rebels and gangsters and vampires and thieves — your general array of felonies and misdemeanors — and could stand to graduate to one good psychopath character. He certainly has the blood-curdling stare down, though if deception and trickery is the name of the game, I guess he'd have to be a little less obvious about the bad boy streak.
Once the cast is locked down, Deception and Murder plans to start shooting later this year.
Via Star News
RELATED POSTS
Tags: Kim Woo-bin