Shin Mina considers new SBS drama about single life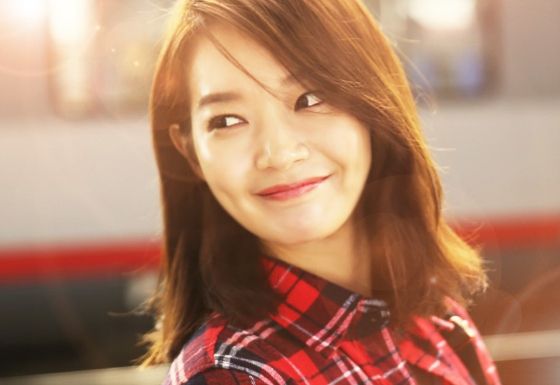 Yay, Shin Mina might be headed back to television this summer. Sadly it's not a reunion with her Arang and the Magistrate co-star Lee Jun-ki, but really I'm just glad to have her back in dramaland at all. It's been three years since Arang and she was sticking to movies for a while — Gyeongju with Park Hae-il and My Love My Bride with Jo Jung-seok — but she's considering an offer to headline a new SBS drama called Will You Have Dinner With Me.
The project is a webtoon adaptation, which seems like a given these days. The original is a romance manhwa of the same name by Park Shi-in, and the adaptation will be penned by Go Yoon-hee of the cable series Greatest Marriage and movies Love Exposure and Purpose of Love. The webtoon is about a man and a woman who are connected through eating, and a secret relationship develops. It sounds a little like Let's Eat in theme, which could be promising.
The drama is described as a realistic series about twenty- and thirtysomethings, centering on the work and love lives of people who are struggling to find jobs and are so busy living that love, dating, and marriage are difficult. Shin Mina is being courted to play a temporary worker in search of a salaried job, who is so sincere and uncalculating in everything she does, that she always gets the short end of the stick because of it.
If the concept is food-themed, we might catch a glimpse of Shin Mina's epic gumiho eating skills in action. I hope it's going to be a show with a comedic bent, because Shin Mina is best when she's bringing the funny.
Will You Have Dinner With Me is being produced by the company behind Empress Ki and Mr. Back, and is being planned for the Wednesday-Thursday slot following Mask (which follows Girl Who Sees Smells). That pushes the Kim Eun-hee drama Signal back from its original airdate, and Will You Have Dinner With Me is due to premiere in August.
RELATED POSTS
Tags: Shin Mina