Star cast confirmed for healing romance Descended From the Sun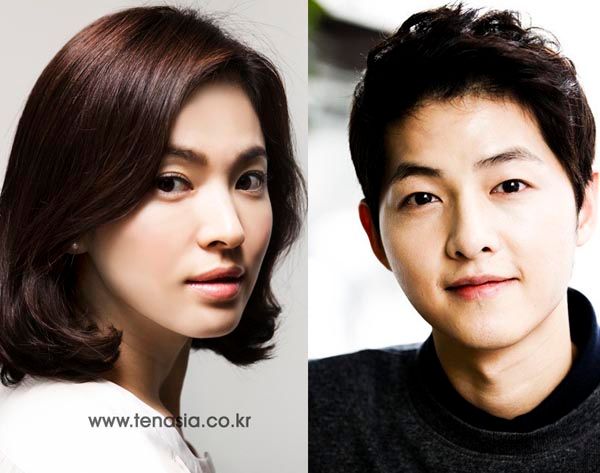 This isn't surprising news (since both casting possibilities were reported a while ago), but at least it's confirmed: Song Hye-gyo (That Winter, the Wind Blows) will be teaming with Song Joong-ki (Nice Guy) in the drama Descended From the Sun, which is the new project from the Heirs, Gentleman's Dignity, and Secret Garden writer Kim Eun-sook.
It makes for a high-powered lineup, particularly as it'll be Song Joong-ki's comeback project after serving his two years in the military, though the other names aren't too shabby either. Joining the two Songs will be Kim Ji-won (Gap-dong, Heirs) and Jin Gu (Roaring Currents) in supporting roles — pretty solid main cast all around, I think.
The "blockbuster-scale human melodrama" is set in the world of doctors stationed overseas in war zones, and follows the love story that develops between an army surgeon and a special forces officer, both elite in their respective fields. The story will track both their personal and professional struggles while exploring issues about the value of life, with "love bringing about miracles." Perhaps that's just a metaphor for emotional healing, but when you're a medic in a war-torn nation, the miracles and rescued lives could very well be literal.
Kim Ji-won plans another army surgeon, while Jin Gu plays another special forces soldier, and the two will share a "special romance." With those character descriptions, I hope special means something more than a mere repeat of the main couple — though if anything, the mirrored setup should present the opportunity to draw interesting contrasts.
Descended From the Sun airs on KBS later this year.
RELATED POSTS
Tags: Descended From the Sun, Jin Gu, Kim Ji-won, Song Hye-gyo, Song Joong-ki