Warm and Cozy on the beaches of Jeju Island
If the point of filming a breezy springtime rom-com entirely on Jeju Island were to make me want to go to there, they've succeeded with Warm and Cozy, which has officially begun rolling cameras on the island. (Seriously, who doesn't want to hop over for a beach holiday now? Okay, I'm always ready for that, but now I'm fighting a fresh wave of vacation envy.)
These stills feature a happier-looking encounter between our leads than the previous one; last time had Yoo Yeon-seok as the owner-chef of a Jeju restaurant and Kang So-ra as an employee of a clothing agency meeting in a more exasperating scenario (or at least it seemed that way on her end). Here the scenery is peaceful and the mood less hurried, and now all I want is to be there on a literal long walk on the beach, maybe with margaritas. With so many contemporary dramas set in the cosmopolitan bustle of Seoul, it's always refreshing to step away from the big city and adopt a different pace.
At bottom, we also have a few shots of Lee Sung-jae (King's Face) in a supporting role playing Yoo Yeon-seok's half-brother, looking chic and broody. He's a resort company president in Seoul who's driven by a strong sense of responsibility, and despite having a different father, he looks after Yoo Yeon-seok as a caring hyung. I've gotten used to watching him playing villains and difficult personalities, so that sounds like a welcome change for his image. (Honestly, if he gets through an entire drama without cheating, killing, or raping, I'll be relieved.)
Warm and Cozy is now in the thick of its Jeju shoots, and is set to premiere after Angry Mom on MBC. Get your mai tais ready!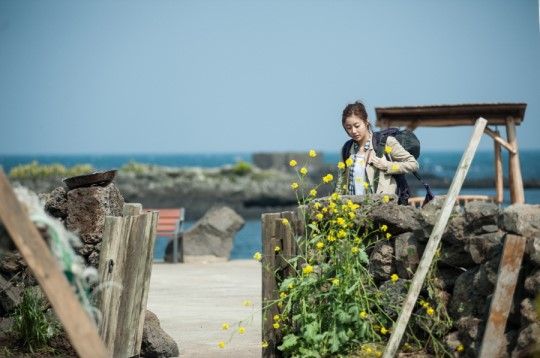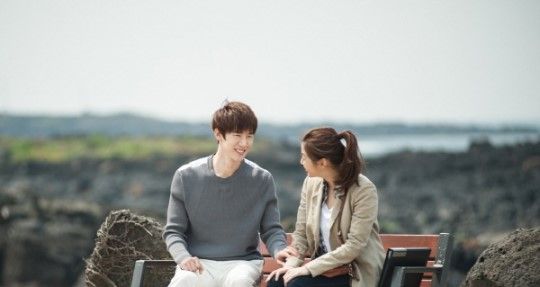 RELATED POSTS
Tags: Kang So-ra, Warm and Cozy, Yoo Yeon-seok