Baek Jin-hee drops Six Flying Dragons
Aw, sad. SBS's big blockbuster sageuk Six Flying Dragons has lost one of its dragons — Baek Jin-hee (Pride and Prejudice) has bowed out of the drama in the final contract negotiation stage. I only hope this doesn't mean that other cast members aren't locked down either, because if Yoo Ah-in or Kim Myung-min walk, I might be going with them.
The drama has been delayed a number of times and is now set to premiere in September, which might have gotten in the way of other projects. Baek Jin-hee's reps aren't citing a specific reason for dropping the show, other than it simply not working out in final negotiations. The large-scale historical drama comes from the team behind Tree With Deep Roots and tells the story of the six powerful people — the titular dragons — who established and shaped the early Joseon dynasty.
Yoo Ah-in stars as a young prince Yi Bang-won, before he becomes King Taejong, and Kim Myung-min is Jung Do-jeon, his biggest political rival. Chun Ho-jin (Bluebird's House) plays Yoo Ah-in's father Yi Seong-gye, the founder of Joseon who entrusted much of the political infrastructure to his trusted aide Jung Do-jeon.
Baek Jin-hee was cast as Yoo Ah-in's love interest, a woman who can't stand to see injustice and fights for those weaker than her. She's the sister to Byun Yo-han's character, a warrior who guards Jung Do-jeon. Jung Yumi (Maids) is the woman caught in a love triangle between Kim Myung-min and Byun Yo-han, which is pretty dramatic since one is responsible for the other's life.
Yoon Kyun-sang (Pinocchio) plays Yoo Ah-in's bodyguard, and up-and-comer Lee Cho-hee (Who Are You–School 2015, Maids) has joined the cast as a singer who helps Byun Yo-han. She's had tragic loss in her life but becomes important in his mission, and is described as one of his dragon wings. (If every single one of these dragons gets a pair of wings, this is gonna be a huge freakin' cast.)
It's too bad that Baek Jin-hee has dropped the drama, because I liked the lineup as it was. Sure, there's potential for them to cast someone even better, but then… I'm scared that there's equal potential for them to cast someone lesser, and I might cry about that. Fingers crossed for a fierce leading lady.
Six Flying Dragons airs in September on SBS.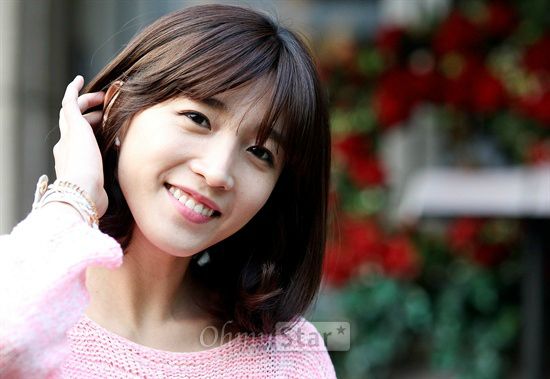 Lee Cho-hee
RELATED POSTS
Tags: Baek Jin-hee, Six Flying Dragons