Baek Jin-hee, Jung Yumi in the mix to join Six Flying Dragons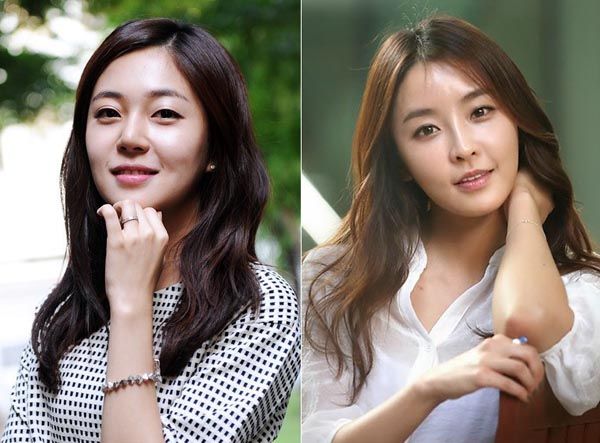 After having filled its main lineup with a few big names—namely, Kim Myung-min and Yoo Ah-in—SBS's sageuk drama Six Flying Dragons is looking to cast its leading ladies. Up for two main roles are Baek Jin-hee (Pride and Prejudice) and Jung Yumi (Maids), to play romantic partners to our leading men.
The central character is technically Yoo Ah-in's Yi Bang-won, the future King Taejong, but I'd consider Six Flying Dragons a two-top project (nobody puts Kim Myung-min in a corner), or even an ensemble piece. It's an epic sageuk about the founding of a five-century dynasty, after all, with a lot of characters, politics, and shifting alliances to cover over the span of fifty episodes. Yoo Ah-in's King Taejong clashes ideologically and politically with Jung Do-jeon (Kim Myung-min), the man instrumental in helping his father establish the Joseon nation, and the drama follows the conflict as they attempt to consolidate their power and the state of the fledgling nation.
Baek Jin-hee has been offered the role of Yoo Ah-in's love interest, a kind-hearted woman who can't stand to see injustice, whose greatest strength is her strong spirit that doesn't sink in the face of despair. Since she's pretty much made a career out of playing those kinds of roles, I'd say she's an obvious fit.
Interestingly, a number of articles describe Jung Yumi's potential role as exactly the same as Baek Jin-hee's, but I have seen other mentions that Jung would be paired with Kim Myung-min. On one hand I find that kind of an odd pairing (though I think all of Kim Myung-min's leading-lady pairings are odd—he has fantastic chemistry with co-stars when they're non-romantic, but I have a sneaking suspicion he's terrible at the romantic kind), but on the other hand, that description does make more sense because it would be bad form to release simultaneous announcements that two actresses were competing for the same role. But the news admittedly sounds a little confused to me. Only time (and more skilled press release writers) will tell.
Six Flying Dragons is being prepped for a September premiere.
RELATED POSTS
Tags: Baek Jin-hee, Jung Yumi (2), Six Flying Dragons, Yoo Ah-in