First script read for Scholar Who Walks the Night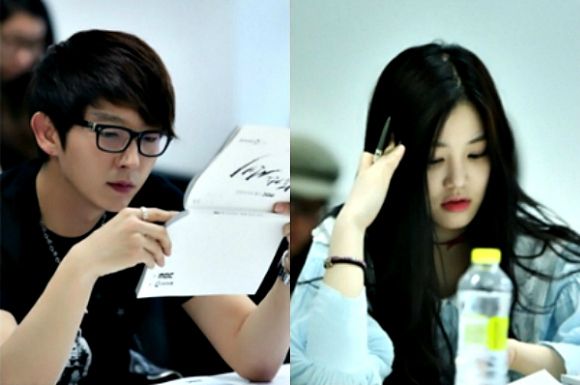 Script reads usually aren't that exciting, save for the fact that in this instance, there was a time just last month when I was convinced this show would never finish casting and get to this point. I mean, there's casting drama and then there's Scholar Who Walks the Night. But hey, we're here now, and maybe we can start focusing on the important stuff. Yunno, like… when will we get to see Lee Jun-ki's mane of glory?
The manhwa adaptation is a fusion fantasy drama set in Joseon, and is the love story between a vampire scholar and a young woman who dresses as a man to sell books. Lee Jun-ki (Joseon Gunman) will play the eternally beautiful (how appropriate) vampire scholar shrouded in mystery, while Lee Yubi (Pinocchio) has been cast as the crossdressing heroine.
Kim So-eun (Liar Game) plays two characters in the drama, in two different timelines — one is the hero's betrothed who puts her life on the line to save the man she loves when he turns into a vampire, and the other is a cold young lady who never lets anyone see how she's really feeling. I guess there's no such thing as a doppelgänger who isn't a specter of a first love in dramaland, is there?
Bringing the action is Lee Soo-hyuk (Valid Love), a vampire described as evil incarnate. He bewitches people with his perfect beauty (really, like literally? Because that's both apt and hilarious), and holds the human world in the palm of his hand. He'll be the hero's greatest foe, and his character promises heart-stopping thrills.
Changmin (Mimi) plays the crown prince, and Jang Hee-jin (Thrice Married Woman) will be a gisaeng who faithfully helps Lee Jun-ki. But as her one-sided crush on the hero deepens, she longs to become a vampire herself. I'm sure the young and beautiful forever part isn't exactly a deterrent either. I kind of feel vampired out lately, but if anyone's going to blow all the undead competition out of the water, it's Lee Jun-ki, right? *waits impatiently for mane of glory*
Scholar Who Walks the Night follows Warm and Cozy in July on MBC.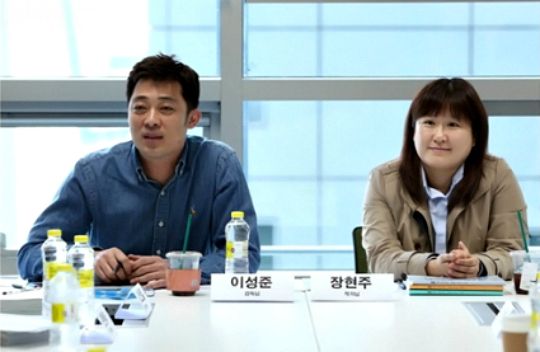 Via MBN, Xports News, SBS funE
RELATED POSTS
Tags: Kim So-eun, Lee Jun-ki, Lee Soo-hyuk, Lee Yubi, Scholar Who Walks the Night