Kim Hee-ae in talks to become Mrs. Cop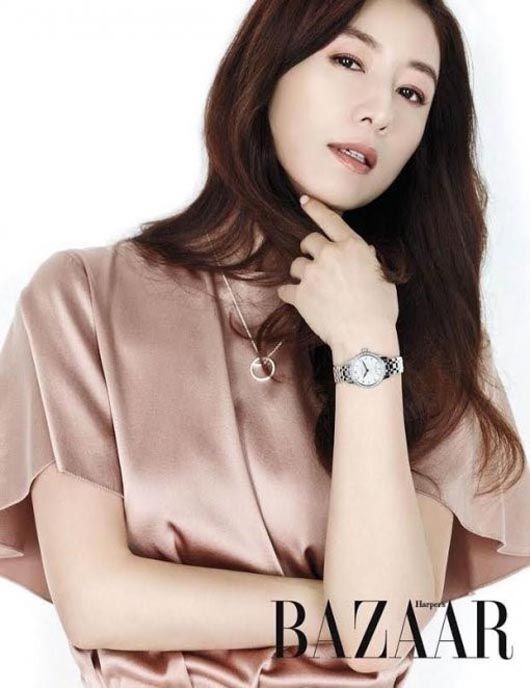 Endlessly elegant Kim Hee-ae (Secret Love Affair, Elegant Lie, A Wife's Credentials) is being courted to take the lead in an SBS drama titled Mrs. Cop, and that title makes me laugh, so of course she has to do it. Granted, Mrs. Cop isn't described as a comedy but rather a crime chase thriller where she plays a detective and squad leader, but a cop role is still a bit of a departure for her.
(Really, though, with that title, how could you NOT be a comedy? Such a waste! Especially since Kim Hee-ae has such a hilariously unexpected corny side and a love of gag comedy — she cracked so many jokes and Gag Concert impersonations during her stint on travel-variety program Noonas Over Flowers, and said that she's interested in comedies but feels like she's expected to stick to her image. I just want for her to get a chance shatter those expectations.)
Mrs. Cop has secured a slot on SBS's Monday-Tuesday schedule to follow the upcoming chaebol-in-disguise drama High Society, starring UEE and Sung Joon. That's a slot that was being considered for SBS's anticipated sageuk drama Six Flying Dragons, but this means it's now been pushed back a couple months to October. Well, Dragons is an ambitious 50-episode historical piece, so maybe the wait will do them good and they can make full use of the extra time. Mrs. Cop will launch in early August.
Via Munhwa
RELATED POSTS
Tags: Kim Hee-ae, Mrs. Cop