Lee Sang-woo, Eugene up for new KBS weekend drama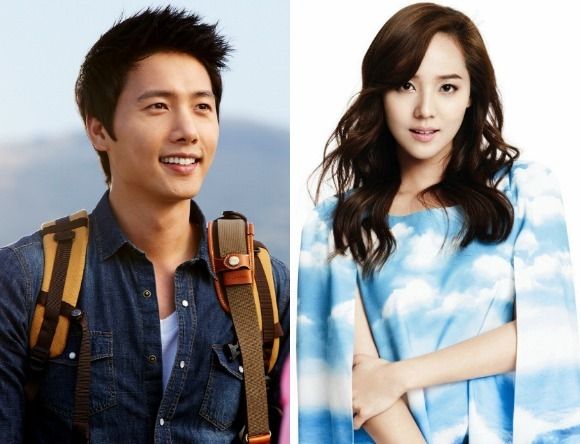 Eugene (Could We Love, Hundred Year Inheritance) is considering the next KBS weekender as her comeback project after taking some time off to give birth to her first child earlier this year. The new KBS late-summer weekend show is a family drama called Please, Mom, and focuses on the contentious relationship between a mother and her daughter. And now Lee Sang-woo (Feel-Good Day, A Warm Word) has been offered the leading role opposite her.
The new drama comes from writer Yoon Kyung-ah (Medical Top Team, Brain, God of Study), who actually hasn't done a family weekend show before. PD Lee Gun-joon of Gumiho: Tale of the Fox's Child will be at the helm. The contemporary family drama centers around the kind of combative relationship that only a mother and daughter can have, that's as exasperating as it is close.
Eugene has been offered the lead as Mom's second daughter, an assistant manager at a fashion design company. She's a smart, capable woman who appears cold and refined on the outside, but is actually quite shrewd. Her character is described as someone who never gives up once she sets her sights on something.
Perhaps she sets her sights on Lee Sang-woo, who's up for the romantic lead — an architect who's both a manly man and a gentleman. He's the type of person who seems like he'd never turn down a request, and it sounds like he pretty much plays the nice guy boy-next-door type that is his bread and butter.
It's not terribly exciting news, despite the fact that I totally love both Eugene and Lee Sang-woo. It's just that they do a lot of weekend family dramas, so it's not new-new. But they'll probably be really sweet together, and there's always a 40% higher chance that I'll watch a long weekender if Lee Sang-woo is in it. That's science.
Please, Mom follows Bluebird's House in August.
RELATED POSTS
Tags: Eugene, Lee Sang-woo