Lee Seung-gi joins the cameo parade on The Producers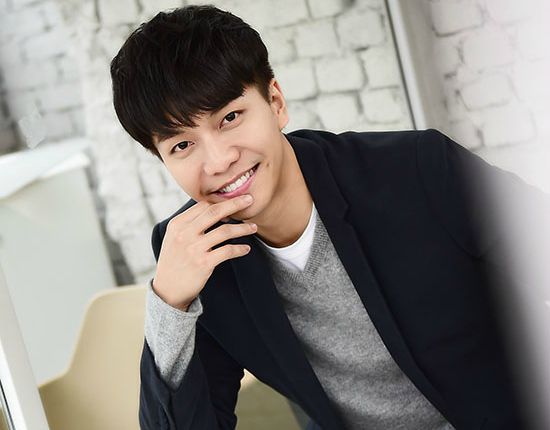 I'm pretty sure at this point it'd be faster to round up the celebrities who haven't cameoed on The Producers, the reality-as-fiction showbiz drama about variety producers on KBS. For the first few episodes, you could hardly go five minutes without seeing a familiar face like Yoon Yeo-jung, Shin Dong-yup, Jang Hyuk, Lee Chun-hee, Yoo Hee-yeol, or JYP, just to name a few.
But of course just when I'm about to ask, Are we done with the cameos now? Lee Seung-gi (You're All Surrounded) drops by the set. And how can I not look forward to that, especially when he's reconnecting with his real-life variety roots in the (real but) fictional show within the show, 1 Night 2 Days? Oh how I miss the good ol' days of Heodang Seung-gi.
The cameo appearance will reportedly be longer than the usual quick drive-by, and he'll share scenes with IU and Gong Hyo-jin. I really hope that he's playing himself, since those have been the funnier cameos on Producers — blurring the line between reality and fiction, as they keep reminding us. With Seung-gi's connection to 1N2D, I can't imagine they'd let those jokes go to waste.
Lee Seung-gi's cameo will appear on Episode 6, which airs this Saturday. At least it's not the Friday episode that goes up against Na PD and Seo-jinnie hyung's Three Meals a Day? I have a feeling that the real-life fallout from that would be just as entertaining to watch… He'll just have to make a guest appearance on the farm next week to make it up to them.
The Producers airs Fridays and Saturdays on KBS.
Via IS Plus

RELATED POSTS
Tags: Lee Seung-gi, The Producers